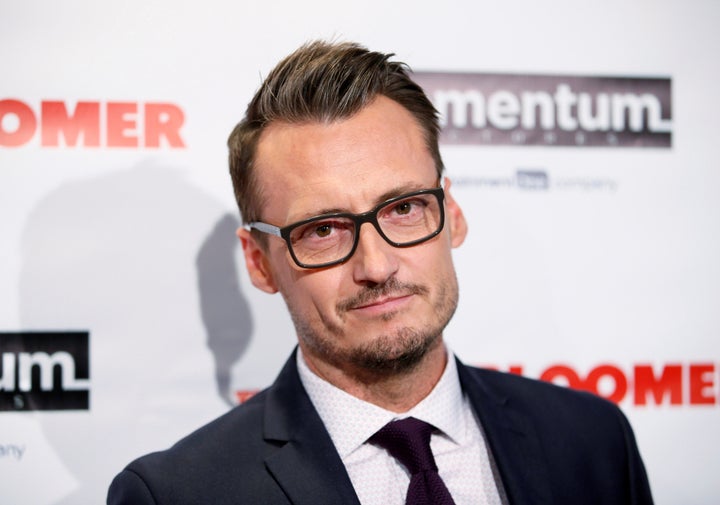 Two former E! employees, who've chosen to remain anonymous, detail disturbing interactions with Baker over several years, ranging from lewd text messages to unwanted physical interaction.
The former intern says Baker kissed her without consent under the pretense of hugging in 2011. She also claims to have proof of Baker's misconduct, having saved text messages from 2015 in which he allegedly wrote about gifting her a dildo with his name engraved on it.
"I thought he would be more of a mentor," the intern told The Wrap. "He was telling me about how his marriage was failing and about his kids."
The other employee accused Baker of asking her to sit on his lap during a meeting in his office in 2012.
"He makes physical comments like, 'That's a really cute outfit' or 'That's a really tight shirt.' … He would put his hand on my waist and leave it there too long," she added. "I almost feel like it's a power trip. It's like, 'I can do these things.'"
Baker, who's previously worked at People and Us Weekly, issued a statement in response to the report.
"I am very disturbed by these anonymous allegations, which make my heart ache. I take them very seriously," Baker told The Wrap. "I care deeply for people's feelings and sincerely live in a way that treats people with dignity and respect."
In the weeks since dozens of women have spoken out about Weinstein's alleged sexual assault and misconduct, Baker has covered the issue on the network. In an online segment with Dr. Drew Pinsky, the correspondent described this kind of predatory behavior as a "pattern" that continues "until you get busted."
The network has reportedly pulled Baker from the air, while they pursue an in-house investigation into the matter.
"E! has a longstanding commitment to providing a safe working environment in which everyone is treated with respect and dignity," a representative for the network told HuffPost in a statement. "We take all complaints of misconduct very seriously, and thoroughly investigate all allegations of harassment."
Baker is married to wife Brooke, with whom he has two children.