The participation rate in Haitian elections is low. In last October's election, less than one-quarter of eligible voters participated.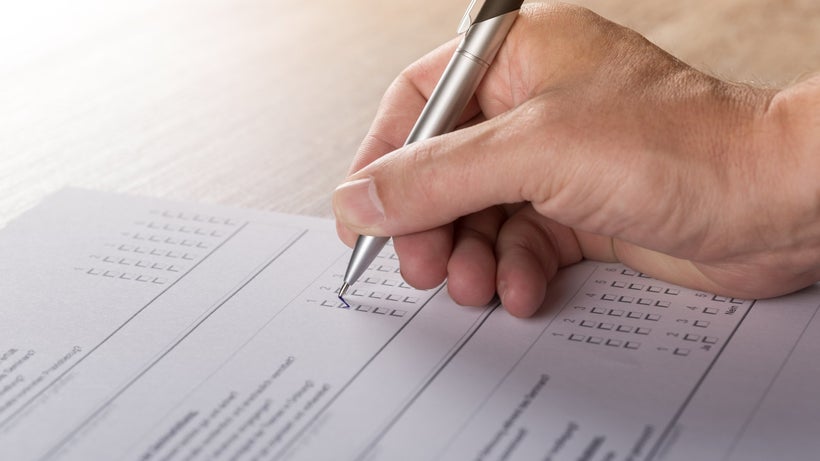 The process is long and complex, leaving opportunities for error and fraud, while the costs of holding an election have climbed more than 400% in 25 years.
With apparent broad public support, electronic voting has been suggested as one way of reducing the cost, cutting the opportunities for error and fraud, and re-establishing public trust.
As the entire world goes digital, it's possible that electronic voting is the future. But how realistic is that vision of the future – and what could it look like in reality? For the research project Haiti Priorise, Pierre Michel Chéry analyzed the feasibility of electronic voting in Haiti.
Haiti Priorise is a major research and advocacy project designed to spark national conversation and debate, and to identify, analyze and prioritize interventions that will deliver the greatest benefits and help move Haiti towards a more prosperous future.
Dozens of top Haitian and international economists and more than one hundred sector experts are exploring different solutions to major challenges. The research covers everything from building an ambulance network to decentralization, and from domestic violence to agricultural R&D.
The results will show which interventions would do a lot of good for little investment, and which would only do a little good at high costs. Shifting a small percentage of spending could generate a lot of social, environmental and economic benefits for the country.
When we speak with Haitian stakeholders about what is important, one thing many mention is electronic voting. One of the chief reasons that electronic voting is on the agenda in Haiti is that it is seen to be likely to boost confidence in election results – and thereby participation.
But electronic voting would also save money: there would be no need to print and transport millions of electoral ballots. Processing times would also be much shorter.
One option is the use of mobile phone technology. While this seems attractive because of the reach of mobile phones, it is likely that it would create new concerns about the results, because it would be relatively difficult to verify the identity of voters.
The option that Chéry explores is using Electronic Voting Machines. This would be more 'traditional' than using cellphones because voters still have go to a voting office. The electronic voting machines would be linked to a regional or national server. The innovation is that machines could be configured with a double verification system using voter ID numbers and fingerprints, limiting fraudulent votes and irregularities. The voter would receive a receipt, either for their own records or to drop into a voting urn.
Chéry's research shows that a dual-check electronic voting system for Haiti would cost around 1.1 billion Haitian gourdes (US$17 million).
This would purchase nearly 11,000 voting machines, along with computers, hardware and software, and ensure trained personnel could operate the system. But new machines would be needed every presidential election cycle. This is something to bear in mind: electronic voting requires ongoing investment.
The money spent would make Haitian elections more efficient. This system of e-voting is estimated to save about 1.2 billion gourdes (US$18 million) in expenditure. It would eliminate spending on ballot printing (worth 880 million gourdes or US$13 million), as well as management of the tabulation center (271 million gourdes or US$4 million). This could mean a reduction in dependence on foreign aid.  
Moreover, the research shows that electronic voting would create gains worth US$6 million just by shortening the time between the different stages of the electoral process.
In total, the research concludes that the benefits of implementing an electronic voting system would be 5.3 times higher than the costs. So every gourde spent would generate 5.30 gourdes of social good.
However, this is no silver bullet. Experience suggests that switching to electronic voting can take about ten years, from the time of pilot tests to a complete overhaul of the system. We also need to recall that manual voting today provides some 50,000 short-term jobs. By switching to electronic voting, many of those jobs would be lost. (Others would be created, involving higher qualified staff.)
Electronic voting is more efficient and costs less than today's system. It is more transparent and reliable and could possibly pave the way for digitizing public administration and governance across Haiti.
Two big questions remain: should it be a top priority for Haiti over other investments that could strengthen democracy and institutions? And would electronic voting be enough to re-establish Haitian voter confidence? Whatever the election method, trust can only be established over time. 
REAL LIFE. REAL NEWS. REAL VOICES.
Help us tell more of the stories that matter from voices that too often remain unheard.
This post was published on the now-closed HuffPost Contributor platform. Contributors control their own work and posted freely to our site. If you need to flag this entry as abusive,
send us an email
.