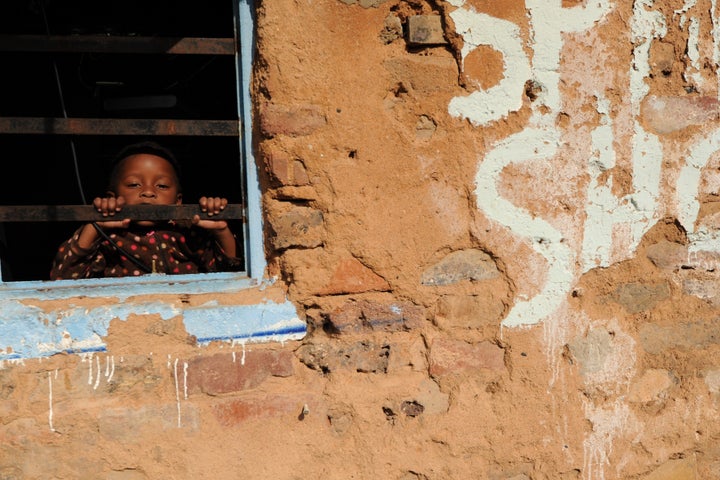 Not far from the heart of one of Africa's biggest cities, Accra, Ghana, black clouds of toxic smoke rise from an outdoor recycling operation that is converting America's used computers into copper, gold and other useful materials.

The Agbogbloshie Market is also poisoning thousands of people who work and live at the outdoor inferno as well as many more of the city's 2.3 million people downwind of the smoke. The city's largest outdoor food market lies directly in the path of the smoke, adding to concerns.

But now a team of American researchers and experts has come up with a simple plan to end the burning and help 1,000 young people who depend on the recycling market for income continue their jobs without creating health hazards for themselves, their neighbors and future generations. The recycling is feeding thousands of people.

The smoke contains "significant" traces of arsenic, copper, chromium and the "scary" carcinogens dioxins, according to Hunter College public health professor Jack Caravanos. He recently visited Accra where he said a project has begun to test the blood and urine of people living near Agbogbloshie Market's inferno of smoldering laptops, printers and CD boom boxes.
The site has "extensive lead contamination in both ambient air and topsoil," Caravanos wrote in a published report. "Given the urban nature of this site as well as the large adjacent food distribution market, the potential for human health impact is substantial both to workers and local residents."
Economic reality lies behind the toxic burning. Computers are filled with costly copper wires that need to be stripped of their plastic sheathing. The easiest way to do this is to set fire to the electronics items.
Caravanos, program director of Environmental and Occupational Health Sciences at Hunter, brought two of his students with him to try and figure out a better way to strip the wires without fire.
He brought over a few dozen varieties of wire strippers readily available for a few bucks each at any U.S. hardware store. The students showed the Ghanaian youths how to use the tools to strip the plastic without burning.

"They really got into it, and it is promising," said Caravanos. "If they will change their ways and produce clean cooper not charred copper, they'll get more money -- $3 per pound instead of $2."
In addition, by not burning the plastic, the operation takes place without releasing toxic smoke.
The Hunter professor, who works with the New York-based NGO Blacksmith Institute, thinks that the scavengers could actually increase their income by selling recycled plastic sheathing and clean copper while at the same time improving the health of tens of thousands of people.

Agbogbloshie is about the size of Central Park Lake and produces about 1,000 pounds of copper per day. Much of the waste electronics found there is shipped in containers sent from Europe while most American electronic waste goes to China.
Some of the hard drives in old computers have reportedly been examined by Ghanaians who recovered names, passwords, bank accounts and other information that could be used for fraud and theft.
But the most shocking aspect of the enterprise is the large levels of toxic lead, arsenic and other substances released into the soil and air.
The government has said it wants to simply shut down the whole operation but Blacksmith figures it will just start up somewhere else. So the NGO is working with the greater Accra Recyclers Association to try out wire strippers and other innovations.

There is a long term plan to use bulldozers and trucks to remove the top 8 to 10 inches of soil which is laden with heavy metals, and place it in a protected storage.

Blacksmith is also working with two teams of six recyclers: one team will use wire strippers instead of burning and the other will continue with the old method of burning. In three weeks they will compare notes and see which team made more money.
Ben Barber is a freelance journalist, photographer and a communications consultant for Blacksmith Institute.
Popular in the Community