Although the doors to the Los Angeles Convention Center have closed on E3 2015, the buzz it generated continues. The Electronic Entertainment Expo (E3), the world's premier trade show for computer and video games and related products, always excites. This year, however, planned announcements in virtual and augmented reality, mobile and online platforms, artful indie games and, of course, big studio blockbusters raised expectations higher than ever before. Judging by the headlines alone - The Verge called E3 2015 "the best E3 in years" - the show delivered.
E3 truly is a worldwide phenomenon that dominates the global stage each June and drives conversations about the video game industry and the future of digital entertainment year round. Consider just a few of this year's highlights:
More fans, more countries, and more ways to watch. For the first time in show history, nearly 5,000 avid gamers attended an E3 show. While the show is traditionally only open to game companies, business partners, media and industry analysts, these "prosumers" got a close-up look at what's next in video games, and were among a total of more than 52,000 attendees from 109 countries. Through an exclusive partnership with Twitch, those who couldn't make the show in person joined in on the action online: 21 million unique viewers watched E3 2015 on Twitch, and more than half a million concurrent viewers streamed the E3 press conferences live.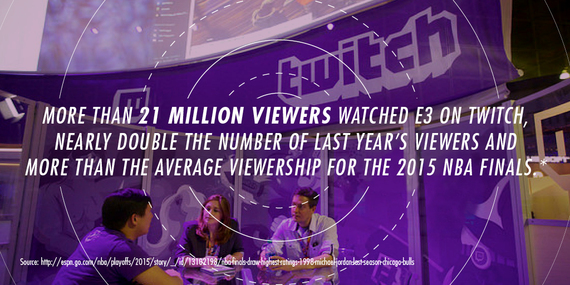 E3 2015 was the most engaging in show history. This year's event topped the show's 2014 records for Twitter and Instagram engagements, generation an astounding 6.3 million Tweets and 7.5 million Instagram likes. More than two million E3-related videos were posted to YouTube and Twitch combined.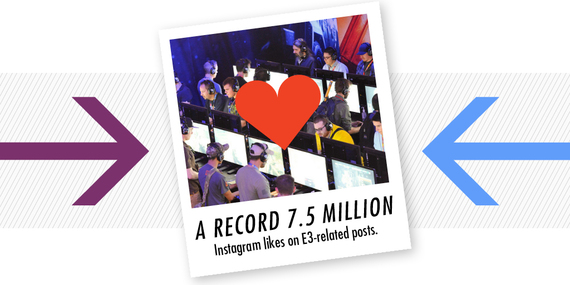 Virtual reality takes flight. In 2014, seven companies previewed virtual reality prototypes at E3. This year, 27 augmented and virtual reality companies displayed the next great advancements in game play technology. Many of their products were either final or nearly completed commercial products, offering attendees a first-hand look at the future of entertainment software.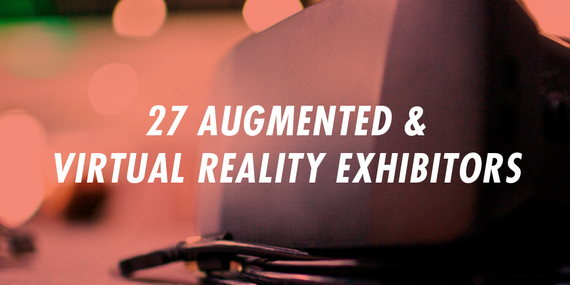 A show for everyone, by everyone. A number of women - virtual and physical - took center stage at E3. 343 Industries head Bonnie Ross, for example, kicked off Microsoft's press event by showcasing one of the most anticipated games of the year, Halo 5: Guardians. Other developers, including Star Wars: Battlefront Senior Producer Sigurlina Ingvarsdottir and Mirror's Edge: Catalyst Senior Producer Sara Jansson, presented their titles. And all-new female heroines, including 10-year-old blind girl Rae of Beyond Eyes and bow-wielding huntress Aloy from Horizon Zero Dawn underscored our industry's growth and wide appeal.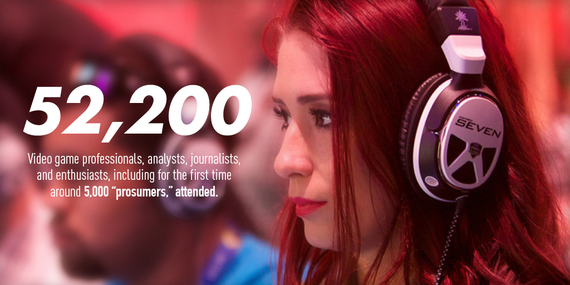 Games, games and more games. Make no mistake, E3 is about games. This year's event was no different, offering players sneak peeks of updates to industry classics like Halo 5, Star Fox Zero, Uncharted 4, Need for Speed and Mass Effect Andromeda. Brand-new games, such as The Division, Star Wars Battlefront, Horizon: Zero Dawn and Fortnite, continue to generate buzz. Even popular music titles, including Rock Band and Guitar Hero, made a comeback at this year's event.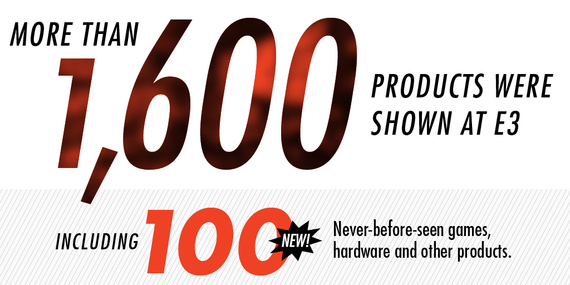 E3 2015 captured our imaginations and gave us a glimpse of where video games, entertainment and interactive technologies are headed. With more exciting innovations on the way, the future is limitless. If you missed any of the fun, check out our recap in our Newsroom or click here for our full infographic about the show.
REAL LIFE. REAL NEWS. REAL VOICES.
Help us tell more of the stories that matter from voices that too often remain unheard.