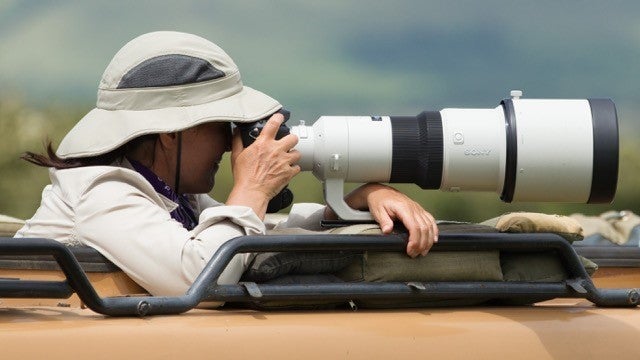 There are a few candidates we place whom I always remember. Aggie Pagnillo is one.
We placed Aggie as the EA to Art Levinson, the then CEO of Genentech; a leading biotech company in the San Francisco Bay Area. Art was a man of few words, a top-flight scientist, and now the Founder of Calico, a think tank associated with Google to study aging and health. For 7+ years, Aggie supported Art as the company thrived. Aggie is a poster child for being a CEO's EA. She is confident, caring and compassionate. After she had been working for Art for six months, I invited her to dinner.
"How are things going?" I asked. I was well aware that there was likely not a lot of communication from her CEO given the amount on his plate and his quiet demeanor. "I think they are going well!" said Aggie enthusiastically. "How do you know"? I asked. "Has he said anything?" "Not really," she said. "But he sent a companywide email with a smiley face in the subject line!" We laughed, but I was beyond impressed with the complete acceptance Aggie had of her boss's style and her delight in clearly being able to support the person he was and not the person perhaps she wished he might be. Aggie is empathic and strategic, and a person who has always been proactive in her work and in her life.
Some years passed and I sent Aggie one of my books when they were published:
I wrote a note to her saying that I knew she loved her work, but perhaps the book would reinforce her professional choice of being the EA to CEO. I checked in with Aggie every year or so. During one call, she shared with me the excitement and passion that she was developing in her hobby of photography. She told me that she had always had a "photographic eye" and would pour over National Geographic pictures as a child. Aggie married young and had a daughter. After a divorce and entering single motherhood, cash flow became Aggie's top priority. Becoming an admin was an easy work entry point for Aggie's bright, organized mind, but with no college degree. Several executives took time to mentor Aggie in skill set and the presence needed for senior level executive support and pushed her up the ranks as they could. Aggie found herself at Apple Computers in the early days and then stayed in the EA to CEO profession for the next 20+ years.
Aggie earned a six-week sabbatical after six years at Genentech as EA to the CEO. Her daughter was grown and had graduated from college. Finally, Aggie had time for Aggie. Digital photography had emerged as a viable tool for photographers. With free time finally available after a lifetime of structured work, Aggie reignited her passion for golf and learned all she could about digital photography.
In early 2014 Aggie read my book "Finding Right Work." The book gave her the idea to start dual tracking with her interest in photography while keeping her day job. She started getting more deeply engaged with photography by traveling to special locations for photography tours, creating a website www.imagesbyaggie.com, joining local photography groups, exhibiting her work at various art shows and submitting her work to local, national and international photography contests. Her Walking Flamingos and Gentle Gorilla photos both received semi-finalist recognition in the Smithsonian's Nature's Best Photography Windland Smith Rice International Awards contests (Walking Flamingo 2014; Gentle Gorilla 2016). Happily, Aggie's art was well received.
However, in the spring of 2016 Aggie became antsy at Genentech after it was announced her CEO would be retiring at the end of the year. She decided to send her resume to Shutterfly for a second time when she saw there was a new CEO looking for an executive assistant. "People must remember, that what they want may not happen instantaneously, but it will happen!", said Aggie.
Almost immediately the Director of Shutterfly's Staffing team called. Aggie interviewed and was hired. Meanwhile, Aggie kept her day job and worked weekends and evenings on her growing passion for photography. Aggie's strongest talents, skills, and abilities were being well utilized in both endeavors. She is a strong, authentic, and direct communicator, extremely well organized, a talented relationship creator and manager, and able to identify areas of interest as they emerge. Aggie had to learn the very different protocols for photography and running her own business.
Aggie's values have always been based on kindness, positive thinking and helping others. She will always move in the direction of the right way, from a work standpoint, and is committed to helping people grow so that they can give their executives more time. She was also a strong mentor to junior admins and inspired growth for many over the years.
Aggie's initial priorities as a single mother included being the breadwinner and guide for her daughter, and providing impeccable support for her executive manager. People and priorities both change over time. The definition of right work changes as priorities shift.
Aggie mentioned that a top EA is completely tactical and has precious little energy or time left over for personal pursuits. It was a long slow process, but Aggie finally realized that photography had become a full-time passion. At the same time, her parents were getting older and needed some support. "I felt guided and truly believe that the universe does help guide us. It has taken me years to let the universe give me direction. I haven't pushed it. I let things unfold by themselves."
Aggie resigned from her position at Shutterfly and relocated to the Monterey Peninsula to be close to her parents. She has begun networking for photography jobs to support herself while her creative photography developed. Her priorities have changed.
You have to allow yourself to experience your own inner awareness and identify your current life priorities. If you are too tactical or externally focused, access to creativity is low.
I asked Aggie: What advice would you give others to discover their interests outside of work?
1) Have a hobby outside of work! Something that is creative in some way, and fosters growth.
2) Learn how to take time for yourself. I used to take one weekend a quarter away from my family.
3) Remember who you are as an individual!
If someone is searching for right work, what advice would you give?
1) Take a chance; have courage! And take a leap of faith regardless of how scary. I was so focused on following my passion and heart that I could leave Genentech and go to Shutterfly; a company so different than the one I was leaving behind. I can see the courage now.
2) Take the risk. Be outrageous in your commitment to finding what is right for you.
Finding right work is a lifetime commitment. As you change, your right work changes.
As Aggie reflects so beautifully in her story, sometimes it takes time to begin to know how you are changing and what priorities have shifted. Be patient! Listen to your inner guidance! Take time to remember who you are separate from the current role you are playing!
Support HuffPost
The Stakes Have Never Been Higher
Related
Popular in the Community