His father -- known as Eagle Dad -- plans to contact Guinness World Records so that his son can be officially named world's youngest pilot, the Global Times reports.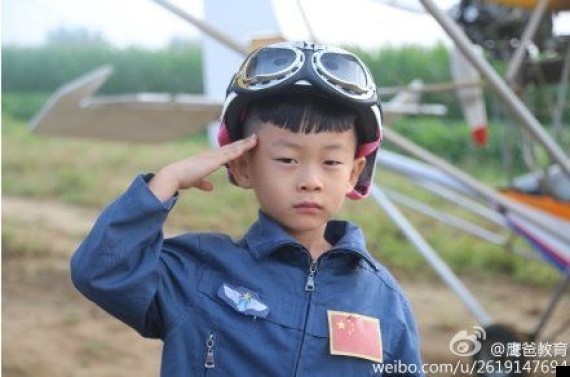 In August of 2012, Eagle Dad (whose real name is He Liesheng), made headlines once more when he forced his son, then 4, to sail alone.
"When the old eagle teaches its young, it takes the young eagles to the cliff side, beats them and pushes them to teach them to use their wings, and I believe I am helping my son in this way - to force him to challenge limitations and exceed his own expectations."
This time, Dad wrote updates about his son's flying progress on a Chinese blogging website, Weibo. On August 14th he wrote, "His first flight was very successful and he wasn't scared at all," the Global Times reports.
Eagle Dad isn't the only animal parent out there...