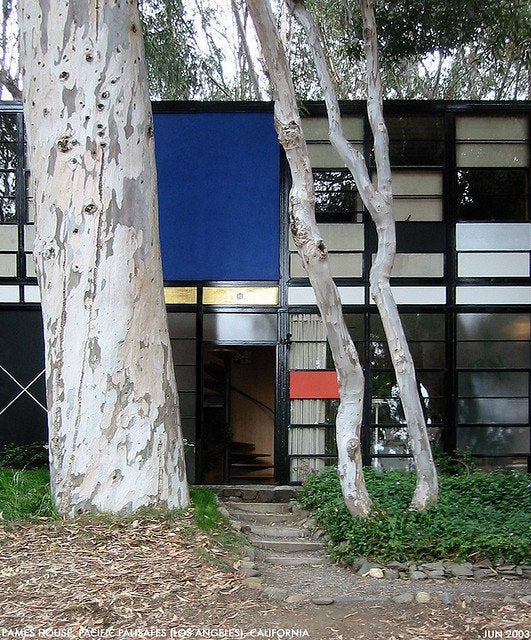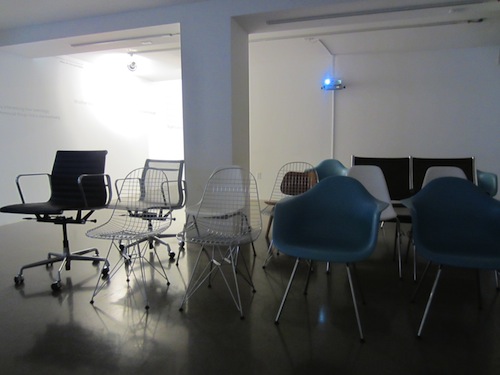 As part of the Pacific Standard Time initiative, the Architecture and
Design Museum of Los Angeles is hosting Eames Designs: The Guest-Host
Relationship through February 20, 2012. The closing date is
approaching and if you haven't been to this exhibit, go now. Charles and
Ray Eames are among the most important designers of the 21rst century, having worked together to transform the landscape of architecture and furniture design through technological and design
innovations.
"The role of the designer," said Charles Eames, "is that of a very
good, thoughtful host, all of whose energy goes into trying to
anticipate the needs of his guests." Sharing their thoughts on art,
life, and design, the words of Charles and Ray Eames are found
throughout the museum in a typographic display. Alongside the quotes are
numerous common objects including a loaf of bread, scissors, and a table
set up with some of Ray Eames' favorite things. Their words are like a
meditation on the many facets of art and design -- from soup as a better
representation of a country's culture than any museum, to the importance
of artistic constraints -- the words of Eames take center stage, their
effect amplified by the use of slide shows, film, and furniture pieces.
For Charles and Ray the purpose of designing the lounge chair was to
provide comfort, just as the specific place setting of the table and the
details surrounding a dinner were also considered and performed with the
guest in mind.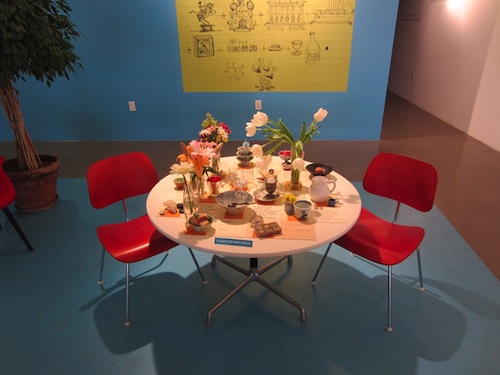 The world of Eames was full of details that could be arranged to create
something effortlessly pleasurable. From hanging tumbleweed from the
ceiling of their Pacific Palisades home to giving flowers to dinner
party guests as dessert, they transformed the mundane into something
subtlety satisfying. The union of Charles and Ray was the perfect
meeting of two creative minds, the marriage of their ideas leading to
artistic innovation and powerful design influence. Their work was
infused with elements of their personalities and design beliefs, and
simple details seamlessly came together to alter the experience of those
who entered their world. Visitors of the exhibit will leave with a
different outlook on the space around them and will perhaps consider the
magic within the details.
Eames Designs: The Guest-Host Relationship closes on February 20, 2012.
Architecture & Design Museum, 6032 Wilshire Blvd. Los Angeles, CA 90036
Popular in the Community