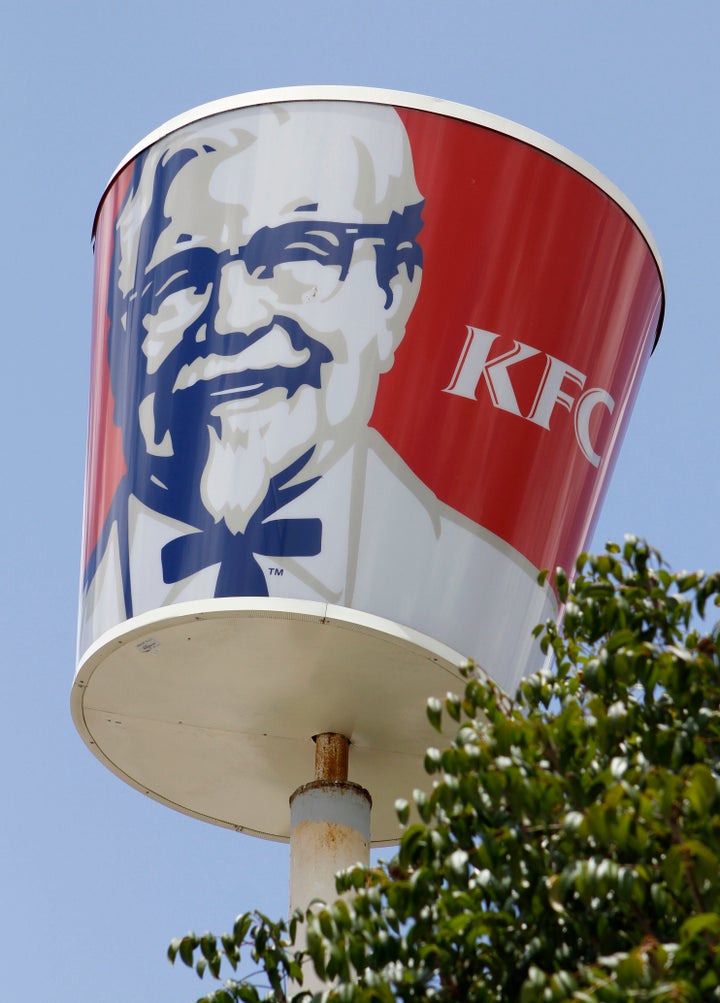 A normal visit to fried chicken chain KFC turned violent for one British man Friday night, when he was randomly attacked by two men in their late teens or early twenties. At about 11 pm, the 28-year-old was standing in line for food with a male pal, when three men and a woman confronted him. The friends decided the crunchy chicken wasn't worth the hassle of a brawl, so they left without ordering. But two of their harassers followed them out -- and that's when things got ugly.
The two younger men attacked. In the altercation that followed, one of the younger men apparently bit off half of one of the 28-year-old's ears. The attackers fled, and the biting victim was sent to a hospital. He had to undergo surgery to mend the ear.
But if the perps are reading this, here's a message for you: We understand that it's not always easy to find a meal you want to order on a fast food menu. But that doesn't mean you're allowed to take your frustration and hunger out on your fellow customers! KFC is place for eating Tyson Foods chicken, not a place for emulating Mike Tyson.
UPDATE: Three men have now been arrested in connection with this assault. Twenty-year-old James Leat and 19-year-old Scott Simmonds both appeared before a court on February 9 to answer to charges of assault to severe injury, permanent disfigurement and permanent impairment. And another youth, as yet unnamed, was arrested today.
Related