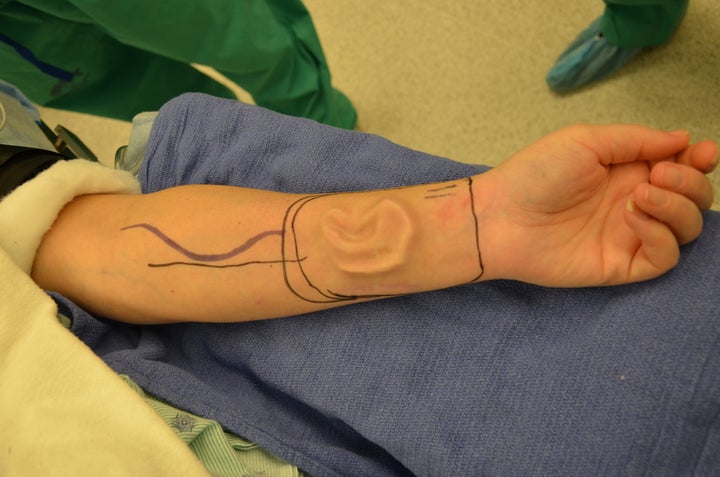 After 42-year-old Sherrie Walter of Bel Air, Maryland had her left ear surgically removed following a bout with an aggressive form of skin cancer, doctors determined that only a real, living replacement would do.
In January 2011, surgeons from Johns Hopkins University embarked on a risky, complex surgical experiment to restore Walter's ear using her own bone, cartilage and skin, a procedure that required six operations and took 20 months.
PHOTO: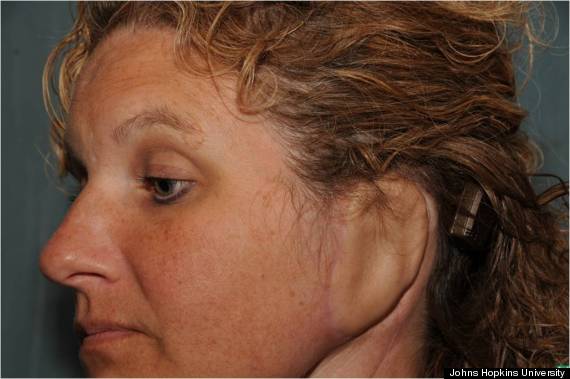 Once the ear was made, they implanted it under the skin in Walter's forearm, where it lived for four months until her skin stretched and grew around it.
On Tuesday, Walter underwent her final major ear restoration surgery, which included inserting a bone-anchored hearing aid.
Remaining surgeries will seek to shape, carve out and add more definition to her new ear, university officials say.
In 2007, researchers at the school employed a similar technique, piecing together more than a dozen bits of bone, cartilage, skin, arteries and veins to rebuild the nose of an Iraq War veteran who had been disfigured in a Humvee accident.
Her lab has been experimenting with a different solution that uses a computer model of a patient's remaining ear to craft a titanium framework covered in collagen, which gives skin elasticity and strength.
The technique, Sundback says, is pending Food and Drug Administration approval.
Check out the slideshow below for other incredible reconstructive surgeries--but be warned: images are not for the faint of heart.
Related
Before You Go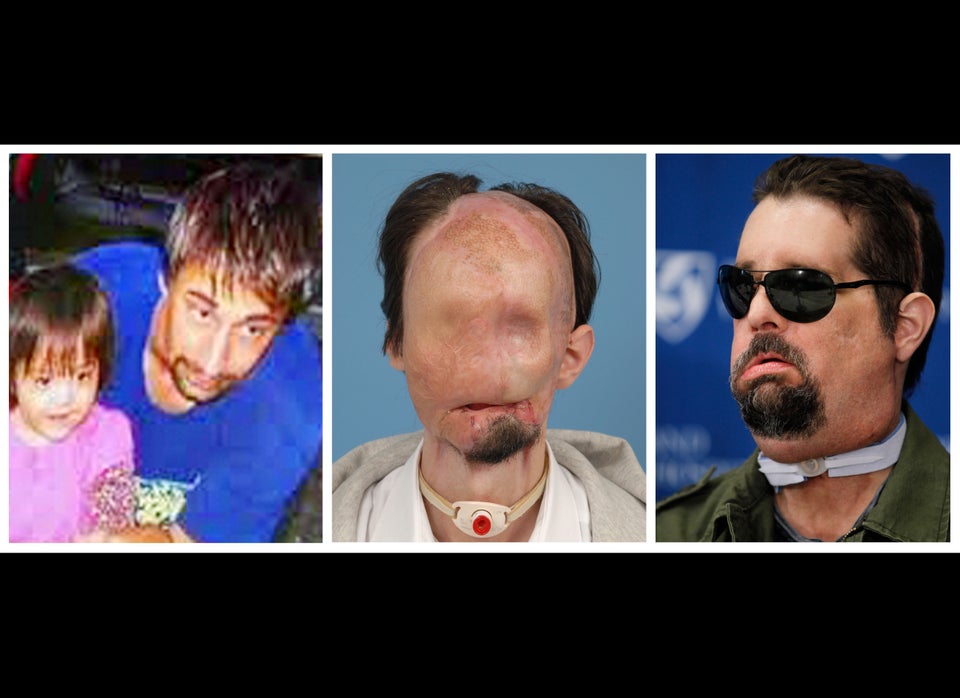 Face Transplants
Popular in the Community