Rep. Earl Blumenauer (D-Ore.) said Wednesday that acting Drug Enforcement Administration chief Chuck Rosenberg should be replaced after calling the notion of smoking marijuana for medical purposes a "joke."
"Rosenberg is clearly not the right fit for the DEA in this administration," Blumenauer said during a speech on the House floor Wednesday morning.
"What really bothers me is the notion that marijuana is also medicinal -- because it's not," Rosenberg said. "We can have an intellectually honest debate about whether we should legalize something that is bad and dangerous, but don't call it medicine -- that is a joke."
Blumenauer hit back at this notion during his floor speech.
"What is a joke is the job Rosenberg is doing as acting DEA administrator," he said. "He's an example of the inept, misinformed zealot who has mismanaged America's failed policy of marijuana prohibition."
He continued: "Rosenberg's claim that more research is necessary is true, but it reeks of hypocrisy because the DEA under his leadership has made badly needed cannabis research difficult, often impossible."
The DEA considers marijuana a Schedule I substance, the most dangerous of five drug categories outlined in the Controlled Substances Act. According to the federal classification, these substances have "no currently accepted medical use," creating a barrier to federal funding for research into cannabis's medical properties.
Ecstasy, LSD and heroin are also Schedule I substances.
Blumenauer also criticized Department of Justice officials for cracking down on state medical marijuana laws, pointing to a recent court ruling in California that declared such intervention illegal.
"Sadly, these actions by administrating officials are indicative of a throwback ideology rooted in the failed war on drugs, which needs to stop," Blumenauer said.
"It's great to see members of Congress calling for much-needed change at [the] DEA. Rosenberg's comments are not only offensive to millions of seriously ill people who rely on medical marijuana, they are out of step with where the vast majority of the American public is on this issue," said Tom Angell, chairman of Marijuana Majority, the group that started the petition. "Unless President Obama does something about this, it's going to be an increasingly distracting political problem for his administration."
The DEA, meanwhile, has stood by Rosenberg's remarks.
"To clarify, Acting Administrator Rosenberg indicated that marijuana should be subject to the same levels of approval and scrutiny as any other substance intended for use as a medicine. DEA supports efforts to research potential medical uses of marijuana," the agency said in a statement last week.
Medical marijuana is legal in 23 states and the District of Columbia. Contrary to Rosenberg's claims, some studies have shown that smoking cannabis is a safe and effective treatment for a variety of medical conditions.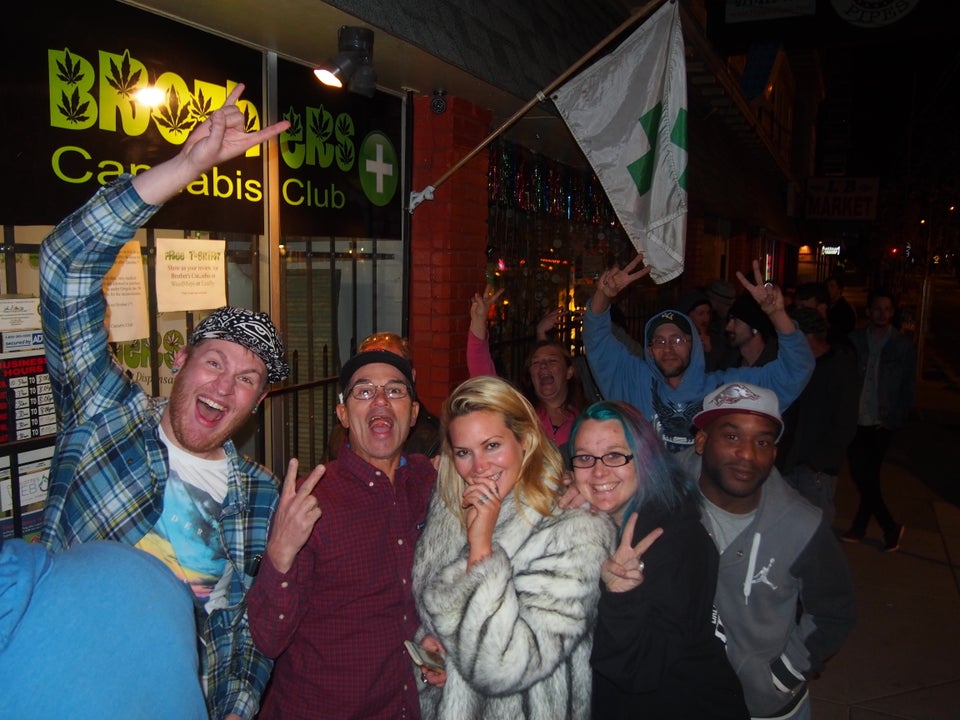 Recreational Marijuana Sales Legalized In Oregon
Popular in the Community