WASHINGTON — The Obama administration did no favors for Rep. Earl Blumenauer last month when it decided Maylasia should no longer be considered among the worst of the worst in human trafficking, making it eligible to be included in fast-track trade deals.
Blumenauer, a Democrat from Oregon generally ranked to the left of House Minority Leader Nancy Pelosi (D-Calif.), was one of the few staunch liberals to back President Barack Obama's trade agenda, helping to pass the Trade Promotion Authority legislation that will make it possible for Obama to push huge pending trade deals through Congress, chief among them the massive Trans-Pacific Partnership that includes Malaysia.
Blumenauer's argument has been that the trade deals offer opportunities for business and the chance for the United States to influence the rest of the world for the better.
The idea is that by insisting on better human rights and environmental standards as requirements for trade, countries like Malaysia will be forced to remedy conditions that permit wide scale trafficking of forced laborers and sex slaves.
But last month, reports surfaced that political pressure may have led the State Department to ignore Malaysia's terrible record, and boost it from the lowest-possible Tier 3 ranking in the annual Trafficking in Persons report to Tier 2.
"I signed a letter to the administration suggesting they not do that," Blumenauer told The Huffington Post in an interview. "I am troubled by the reports from Malaysia."
The question of Malaysia's status is key because the fast-track legislation, as it stands now, excludes countries with the worst human trafficking rankings, although Congress may pass an exception. Having been elevated, though, despite concerns raised by Blumenauer and numerous human rights watchdogs, Malaysia no longer has to worry about that obstacle should Obama present a TPP agreement to Congress. And neither does Obama.
But it makes the trade question especially thorny for Blumenauer, who was already getting pressure from left-leaning trade deal opponents.
Still, in a wide-ranging interview, Blumenauer didn't tell HuffPost that the State Department's elevation of Malaysia is sufficient reason to scuttle the trade pact. At least, not out of hand.
"Everybody in America will be able to read everything that is in the agreement, if it's reached, and then we can debate whether the world is better off with it or without it," Blumenauer said, noting that TPP negotiations could be finished this month. "It's something that I look forward to, if we get an agreement, to being able to be a part of."
If Obama does finish the deal, creating a compact between the United States and 11 other Pacific Rim nations, the fast-track legislation that Blumenauer championed guarantees that the still-secret pact will be made public for two months before Obama signs it, and that it will be debated for at least another two months before Congress votes on it. But lawmakers will have no power to amend to deal, and it is subject only to a simple majority vote -- meaning it is likely to pass regardless of public concerns in a Congress controlled by Republicans who broadly favor free trade.
Blumenauer, of Portland, didn't say what his final vote would be, but he did explain the benefits Oregon may see.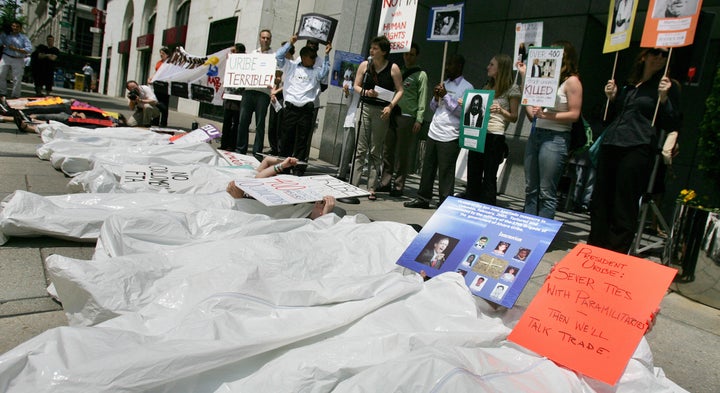 First, he said businesses could exploit new markets. "Being able to open up international markets makes a difference to people in Portland, Oregon, who manufacture bicycles, who make wine, who have agricultural products -- a whole range of small and medium-sized businesses," Blumenauer said.
Second, his famously left-leaning constituents who inspired the TV show "Portlandia" see in trade deals not just a business opportunity, but the chance to boost world-wide environmental standards and human rights. "We cannot protect our oceans without international agreements," Blumenauer said, pointing to support TPP has gotten from two green groups, although most others oppose the agreement.
"People in Oregon care about the environment, they care about human rights, and they care about being able to sell products," he added.
Blumenauer also predicted that standards called for in the Trade Promotion Authority law will mean new trade deals will be better than those of the past.
"I came to Congress shortly after NAFTA was approved," Blumenauer said, referring to the 1994 North American Free Trade Agreement between the U.S., Canada and Mexico. "I heard from people that were concerned that, 'Hey, there were no strong enforceable environmental provisions.' It was just kind of a sidebar that was an afterthought. They were right."
Blumenauer noted that he voted against previous fast-track bills because they did not mandate trade deals that addressed such concerns.
He said that the Trade Promotional Authority law under which TPP would come to Congress does address labor and the environment, although opponents say it's nearly identical to earlier fast-track measures that he opposed.
And union leaders argue that labor enforcement has been so weak under existing trade deals that the murders of hundreds of union supporters in Central America and South America don't count as violations of the labor standards.
Blumenauer said the labor critics have "a fair point," and that's why he's been "lobbying the administration to be more aggressive about the agreements we have now."
Strong enforcement is a vital factor for Blumenauer, who has proposed spending money to make sure federal officials have the resources to bring cases against countries that fail to live up to standards.
"It's very important, no matter who it is, that we enforce trade agreements," Blumenauer said. "I have provisions that would provide a permanent enforcement fund, that I'm fighting to get in the final agreement. It's in the Senate version, and I'm working to make sure it's in the House."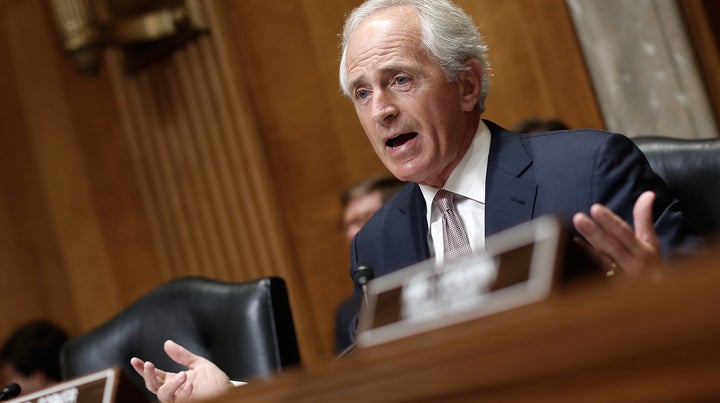 The Malaysia example, however, doesn't help the case.
"It was one that I would have preferred not happen,"Blumenauer said.
Yet, it did. And it also troubled conservative members of Congress, such as Sen. Bob Corker (R-Tenn.), chairman of the Senate Foreign Relations Committee.
"This is possibly the most heartless, lacking of substance presentation I have ever seen about a serious topic," Corker said at a hearing that considered whether the trafficking report had been manipulated to support TPP. "I don't see how anybody could believe that there was integrity in this process."
And that's something that Blumenauer will have to square, should the TPP deal ever make its way to the House floor.
Michael McAuliff covers Congress and politics for The Huffington Post. Talk to him on Facebook.