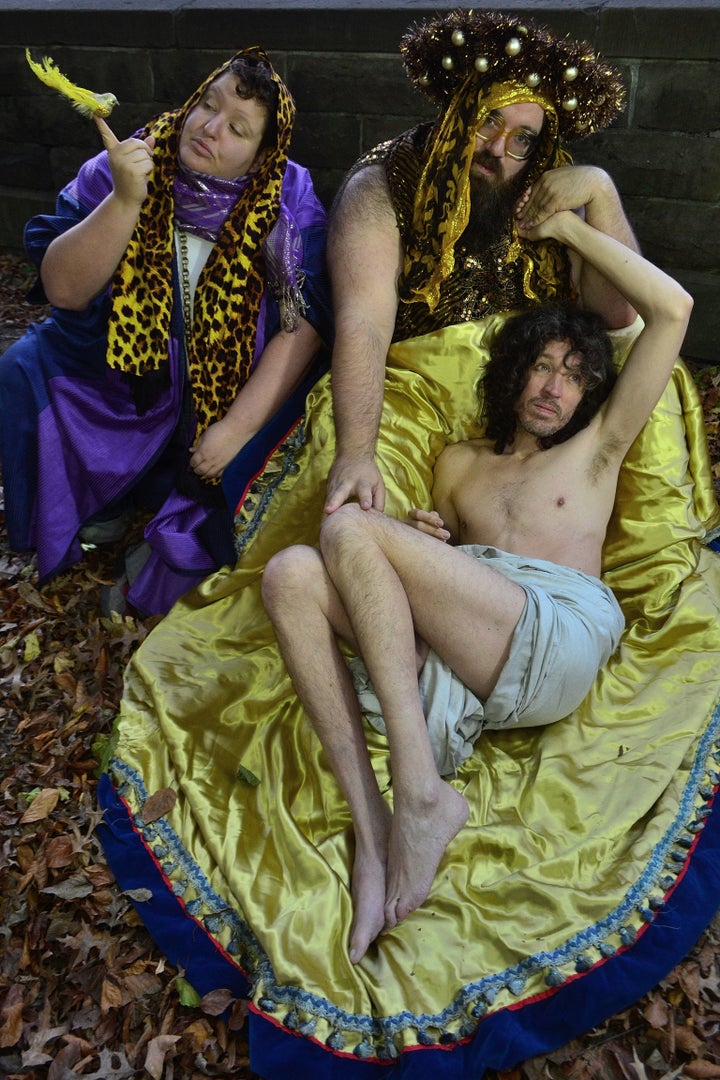 If you're in New York City, there's only one place where you can find yourself going "Homo for the Holidaze" this weekend.
Sunday, Dec. 13, will mark the holiday edition of queer promoter, performer and nightlife aficionado Earl Dax's quarterly performance series "PUSSY FAGGOT!."
Throughout the many shades and hues of queer performance in New York city, events like the ones curated by Dax and resident host Penny Arcade are somewhat rare. "PUSSY FAGGOT!," named after a drunken insult once hurled at Dax by a fellow promoter, brings together performers and influencers from a number of different scenes with a special focus on intergenerational and intersectional community building.
"I'm always striving to get people together that you wouldn't typically see in the same room," Dax told The Huffington Post. "There are so many niche communities in New York, which is great, but I like a heterogenous mix of homosexuals, dykes, misfits, queers, trans and gender-variant folks and cool straight people! I guess that's what New York City means to me at a fundamental level -- being pressed up against a broad tapestry of humanity and enveloping yourself in it. I'd like to think 'PUSSY FAGGOT!' is a queer iteration of that experience."
In honor of another full year of the PUSSY FAGGOT! queer performance series, The Huffington Post chatted with a number of individuals who have proved seminal to the evolution and long-term success of "PUSSY FAGGOT!," as well as performers involved in this Sunday's event.
Check out what they had to say below and head here for the full line-up of this Sunday's "Homo for the Holidaze."
Want more info about the "Homo for the Holidaze" edition of PUSSY FAGGOT!? Head here.
REAL LIFE. REAL NEWS. REAL VOICES.
Help us tell more of the stories that matter from voices that too often remain unheard.