Meet Earl. Earl is not putting up with any of your crap.
Or at least that's how it looks.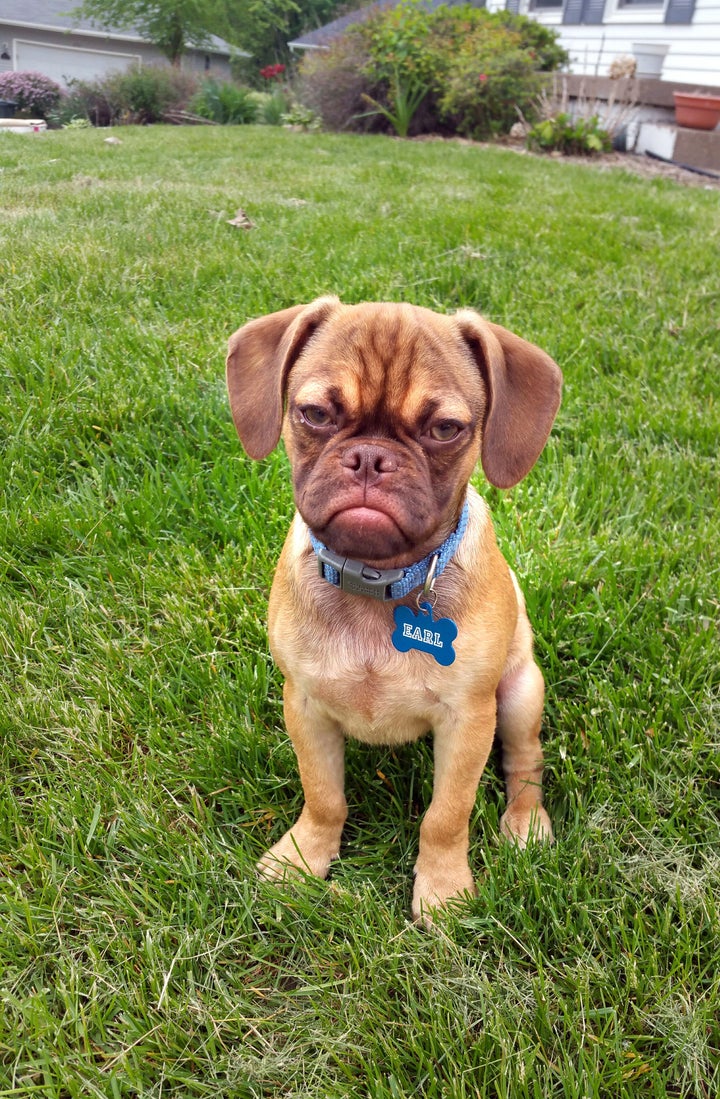 The dog, who's known as "Earl the Grumpy Puppy," has an underbite, some wrinkles, and a dark complexion causing him to really live up to his name, Caters News reported. The second generation puggle, (pug and beagle mix), lives with 25-year-old Derek Bloomfield in Iowa, and rose to viral fame about a month ago when a photo of the dog was shared on Reddit, amassing more than 5,100 upvotes and over 2 million views on Imgur. We can see why -- he's giving the queen of the Interwebs, Grumpy Cat, a run for her money!
Earl is now well on his way to becoming a social media star with his own Facebook and Instagram accounts.
But looks can be deceiving.
"He is the most relaxed, content puppy [my girlfriend or I] has ever seen," Bloomfield said, according to Caters News. "He's constantly trying to snuggle up to one of us and has us in constant fits of laughter through his facial expressions and mannerisms."
Well, that should teach you to never judge a book by its cover!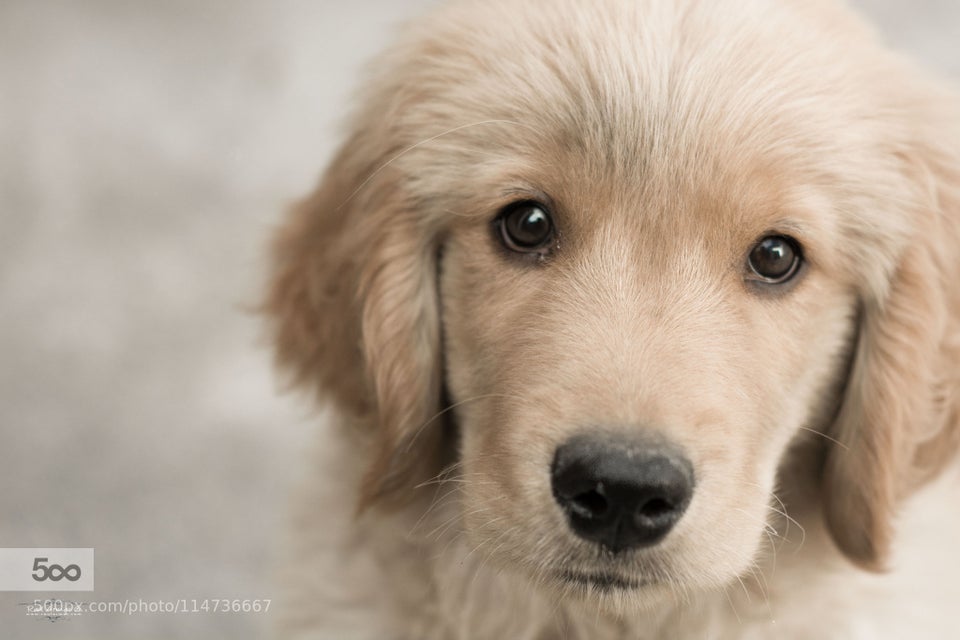 Puppies!
Related
Popular in the Community