If Earlie Johnson was aroused to anger on Tuesday afternoon, he had a good reason: His porn collection was stolen from his home in Muskegon, Mich.
Johnson, 43, estimates his collection is worth around $7,500, especially because it features hard-to-get films dating back to the 1970s featuring African American adult actresses.
Police have no leads on the stolen porns, but Johnson, who calls himself the "Hugh Hefner of Muskegon," isn't letting the tragic loss define him.
"I will be getting my porn in Blu-Ray," Johnson told MLive journalist Jonathan Stoner. "The haters aren't gonna stop me from collecting again."
It seems that at least one porn industry insider is coming to Johnson's aid.
Mike Kulich, who owns Monarchy Distribution, a porn company responsible for filth films like "Choco Tacos 3" "Double Fudge Brownies 2," and "Homegirlz 3," has offered to help Johnson by giving him one copy of every title in the catalog, as well as two free passes to the Adult Entertainment Expo in Las Vegas next January.
"We were extremely saddened to hear about Earlie's misfortune" Kulich told The Huffington Post. "Our fans and customers are the people who keep us in business. DVD is tough nowadays because of the internet and tube sites and people like Earlie are few and far between. We felt it was our civic responsibility to offer to help him replenish his collection."
"That right there was heartwarming for people that didn't even know me to show me that much love," Johnson said. "I say many thanks to those people out there that would want to help me out."
He has not yet contacted Kulich to start replenishing the lost collection.
Before You Go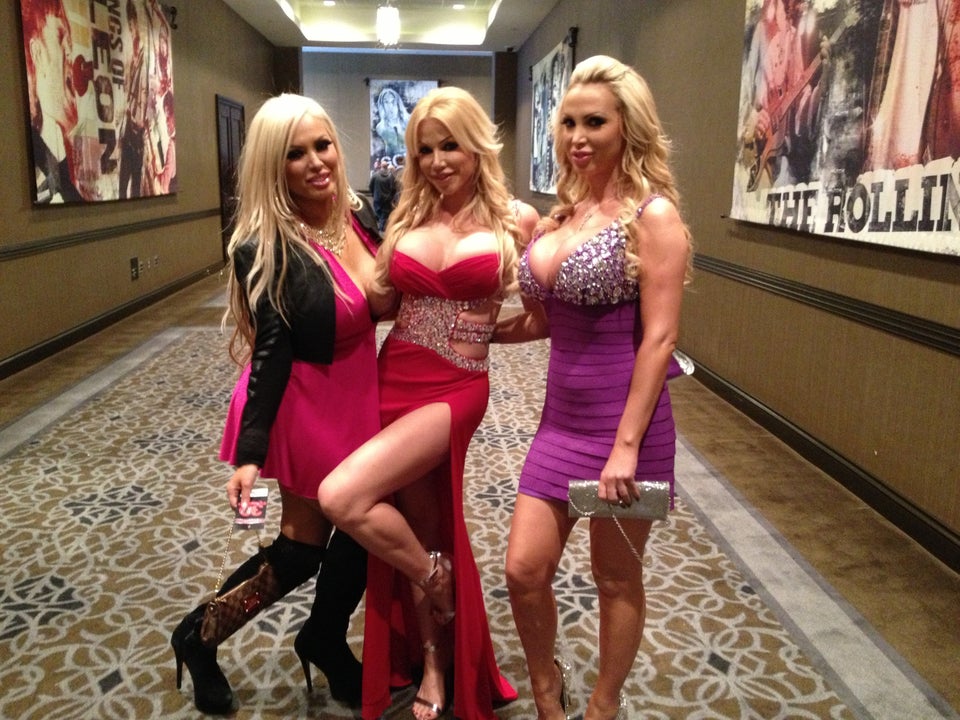 AVN Awards Ceremony 2013
Popular in the Community