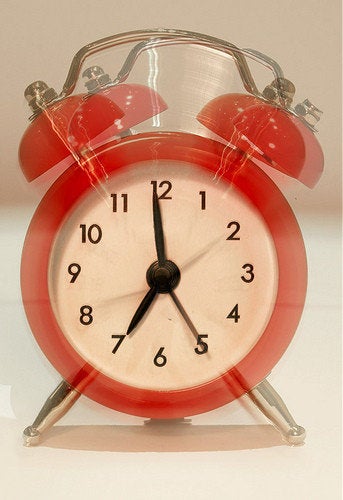 Good news for early risers -- students who take morning classes tend to get better grades, according to a new study out of St. Lawrence University.
Early classes aren't a magical solution, but a habitual one: a student's class schedule influences how much sleep one gets at night, among other things.
The study, by psychology professors Serge Onyper and Pamela Thacher, found that students who had later class times generally got more sleep, but also had more time to go out with friends. On the other hand, it appears that when students know they have an early class, they may tend to avoid nights out on the town.

Thacher says that later class start times might factor into the choices students make. "Those who choose later classes also tend to sleep longer and consume more alcohol and other substances," she says, "while those who elect earlier classes may be more motivated to find ways to offset the early start time by making healthier choices about their daily living."
So, there you have it: the reward for that punishing 7 a.m. alarm. To get even better grades, U.S. News & World Report offers a fine list of tips here.
See the full report from St. Lawrence here.
Popular in the Community