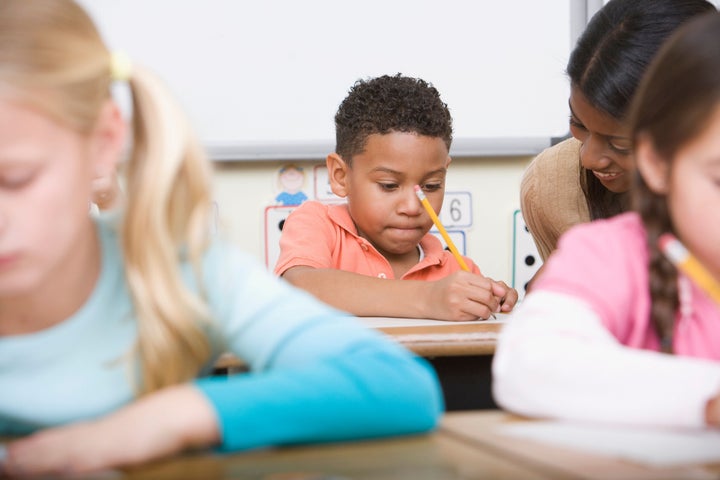 On February 29, my team and I launched the For Our Babies campaign -- a national movement promoting healthy development in U.S. children from conception to age three. Visit our website to watch a video of our launch event.
We advocate for the types of environments, experiences, and relationships that infants and toddlers need in order to thrive. Backed by research and the knowledge and experiences of families, practitioners, and other experts, For Our Babies spreads the message that the United States has a long way to go to meet the basic needs of its infants and toddlers -- and shows how societal support of positive early development benefits all.
We are working to ensure that:
all expectant mothers have access to health care and support services;
all families have paid leave and well-baby care;
all babies have health screenings and follow-up services; and
all families have access to quality infant and toddler care.
Our mission is to establish a framework for healthier beginnings for babies that will lead to better functioning students and more productive members of society. Like the Broader, Bolder Approach to Education, we believe that investing time and resources in our nation's youngest citizens will not only mean healthier children, but will be cost effective as well. For example, for every dollar spent on prenatal care, employers can expect a savings of $3.33 on post-natal care and $4.63 in long term morbidity cost -- and every dollar spent on high-quality early childhood programs for disadvantaged children creates $7 to $9 in future savings to the communities and governments that do the investing. When children are provided the supports we advocate for, they incur fewer health problems and costs, perform better in school, experience fewer and less severe mental health problems, perpetrate less crime, and attain higher socioeconomic status later in life. The economic and social benefits of the For Our Babies platform far outweigh the financial investment.
We need numbers to be heard!
By the end of 2012, we seek to link together one million people who support better beginnings for babies. Because babies can't speak for themselves, I am asking you to join us and speak for them by signing our pledge.
We also ask you to speak forcefully and repeatedly about how the needs of babies in this country are routinely ignored while they are still in the womb, during their birth experience, and as they are being moved too quickly out of their homes and into care elsewhere too soon because their parents do not have the option to stay at home with them. Join us also to decry loudly and clearly the inadequate state of childcare provided to infants and toddlers in the United States.
Popular in the Community