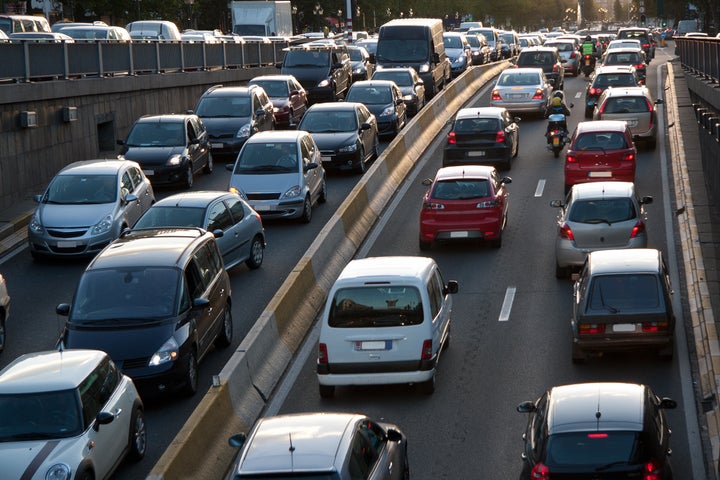 For heart attack survivors, how close you live to a major roadway might be an indicator for how long you'll live.
New research published in the journal Circulation shows that people who live fewer than 100 metres (328 feet) from a major roadway are 27% more likely to die of all causes over a 10-year period, compared with people who live 1,000 metres (3,280 feet) or more from a major roadway. In the study, major roadways were defined as major interstate or state roads.
"We think there is exposure to a combination of air pollution near these roadways and other exposure, such as excessive noise or stress from living close to the roadway, that may contribute to the study findings," study researcher Dr. Murray A. Mittleman, M.D., Dr.PH, director of the Cardiovascular Research Unit at Beth Israel Deaconess Medical Center, said in a statement.
The study included 3,547 people who have survived a heart attack, with an average age of 62. Over a 10-year period, 1,071 people died, with 63% of those people dying from heart-related causes. Cancer was the cause of 12% of deaths, and respiratory ideas was the cause of 4% of deaths.
The researchers found that people who live between 100 and 199 metres (or 328 to 653 feet) from a major roadway were 19% more likely to die during that 10-year period compared to people who live 1,000 metres or more away. And people who lived 200 to 999 metres (653 to 3,277 feet) away from a major roadway were 13% more likely to die over the study period.
The researchers said that air pollution is linked with heart health, and living next to a major roadway - where there is constant exposure to air pollution from the traffic - could put people who've had heart problems at an higher risk for early death.
"From the public policy point of view, the association between risk of death and proximity of housing to major roadways should be considered when new communities are planned," Mittleman said in the statement. "From an individual point of view, people may lessen the absolute risk of living near a roadway by paying attention to the general prevention measures, including quitting smoking, eating a heart-healthy diet exercising regularly, and keeping blood pressure and cholesterol under control."
Last year, Reuters reported on a study in the journal Epidemiology showing that there is a link between adults' heart disease risk and living near traffic.
And in 2004, a scientific statement was published in Circulation explaining the impact of air pollution on heart health.
Of special interest are several environmental air pollutants that include carbon monoxide, oxides of nitrogen, sulfur dioxide, ozone, lead, and particulate matter. These pollutants are associated with increased hospitalization and mortality due to cardiovascular disease, especially in persons with congestive heart failure, frequent arrhythmias, or both.
Popular in the Community