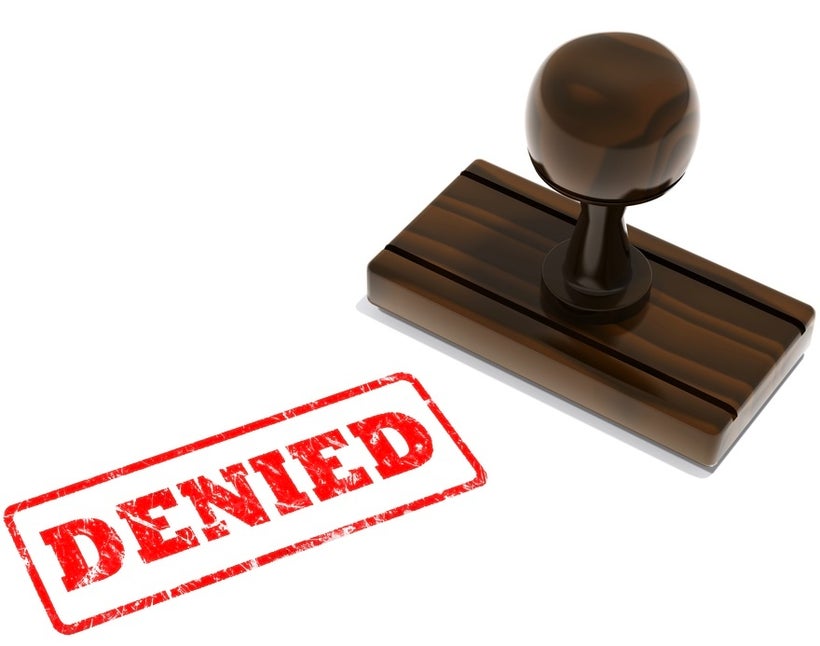 I am sad and mad. My friend Cindy, a wife and mother, died last week. A health-care provider who brought comfort to patients as a physical therapist, Cindy was an enthusiastic role-model about 'all things health.' Cindy, a Massachusetts resident, began mammograms in her late 20's as her mother was diagnosed with breast cancer at 42. She believed her regimen of mammograms would confer the survival benefit of early detection if she was diagnosed with breast cancer.
In November 2012, Cindy received a stage 3C breast cancer diagnosis. Her cancer, invisible on mammogram, was seen on ultrasound. The pathology report revealed metastases to 16 lymph nodes. Cindy states, "I am in the health profession and always believed that mammograms were the 'end all be all' imaging for breast cancer, well at least for me, because no one had ever told me otherwise in the over 20 years of annual mammograms." Cindy's doctors revealed, after her diagnosis, that dense breast tissue masked her cancer.
Cindy found me through our organization's website and I introduced her to advocates that were pursuing a density reporting bill in Massachusetts. Cindy's response after introductions, "I am so grateful to have the opportunity to help other woman with dense breasts to have the dialogue and get the secondary imaging they may need for early diagnosis."
The Massachusetts Breast Density Coalition was birthed by Ellen, a mother and wife, who had a delayed and advanced diagnosis despite yearly mammograms. Ellen, an attorney, found me through a google search. She pioneered breast density reporting efforts, drafting the first legislative bill. Tragically, Ellen's cancer progressed and she passed on July 1, 2013.
With Ellen in their hearts, her husband, friends and a growing number of MA residents, like Cindy, who were denied early detection, relentlessly focused on getting the critical information of dense breast tissue to the patient, juggling their advocacy efforts between work and family commitments. Overcoming the persistent opposition to the legislation, the bill was signed into law on June 27, 2014 making Massachusetts the 18th state to report dense tissue as part of the mammography reporting results.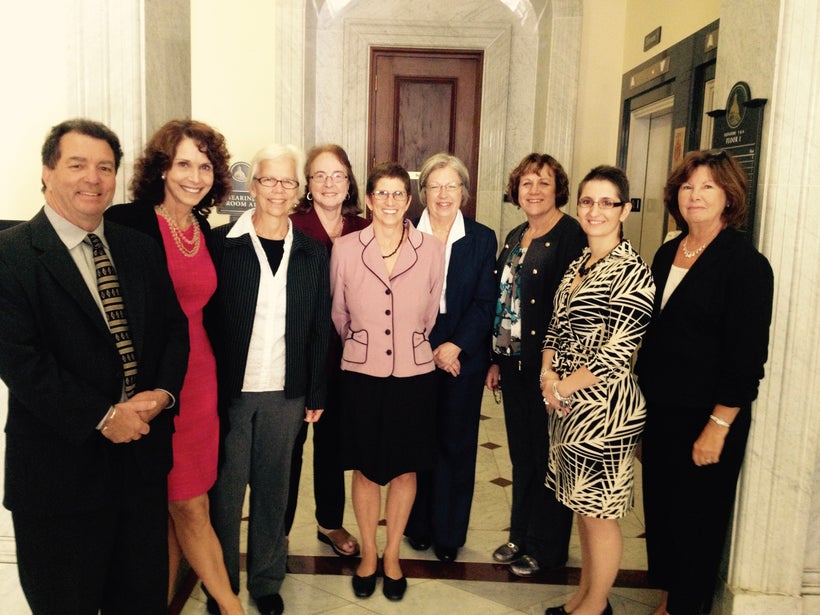 Cindy had a recurrence in December 2016 to her bones and liver. In her last message to me, Cindy writes, "Continue your mission with the same fervor, as you always have, to protect other women from receiving a delayed diagnosis, as I did."
Hope, a South Carolina resident and mother of two found me after her breast cancer diagnosis. Hope's 7cm cancer, invisible on mammogram was at Stage 3C once diagnosed. Hope, a special education teacher, was stunned to discover how advanced her cancer was, as she believed her faithful yearly mammograms guaranteed an early diagnosis. She was wrong as her cancer was masked by her dense breast tissue, which she never knew she had. Hope's desire was to ensure that no woman receives an advanced stage diagnosis despite yearly mammograms. She began advocating for a density reporting bill in 2012, which like most of the state bills, received opposition.
Hope called me after she received the results of a biopsy, within a few years after her diagnosis. My heart sank as she conveyed that her cancer returned to stage 4. She was in tears with concerns about her children. Despite her metastatic stage, Hope continued to work with her senator on a bill introduction until her death on June 21, 2014, leaving two children Nick and Catie without their mother. We continued our advocacy for a reporting law in South Carolina and on May 12, 2016, the Governor signed the breast density bill into law - named in honor of Nick and Catie's mom - Hope's Law.
Hope's son Nick, now 21 and a student at Clemson University, contacted me few months ago. Read his heartfelt message:
On June 21, 2014 my mother, Hope Gelting, passed after several years of being treated for metastatic breast cancer. Her cancer was not 'seen' by her faithful yearly mammograms and once detected was at an advanced stage. Unfortunately, this may all have been avoided had her doctor informed her that she had dense breast tissue, which is found in 40% of women. Dense breast tissue hides cancer, as both dense tissue and cancer appear white on a mammogram. There are other tests, such as ultrasound or MRI that will detect cancers not seen on mammogram. My mother worked tirelessly to help pass "Hope's Law" in South Carolina, requiring doctors to disclose information if a mammogram shows dense breast tissue, giving the option for further testing. This law will save many lives, giving the opportunity to diagnose breast cancer early on. Now it is my turn to continue the work my mother has done, as I am proud to be raising money for Are You Dense, Inc., a non-profit organization my mother worked closely with throughout her work to help pass "Hope's Law". As my mother loved to run, as do I, I will be training for the Charleston Half Marathon on January 13, 2018 and raising money for this great organization.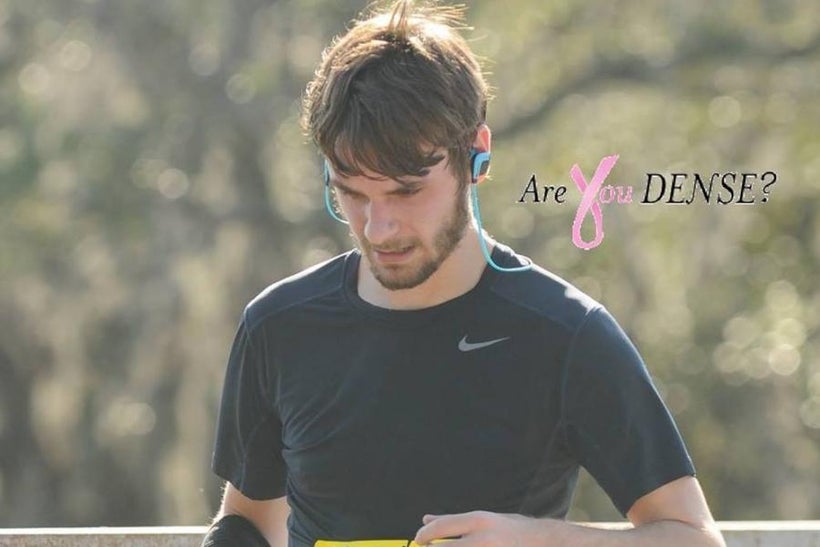 Despite decades of mammography screening, breast cancer remains one of the major causes of cancer deaths in women. Research concludes that early detection by screening reduces mortality from breast cancer yet, women with dense breast tissue are being denied this benefit because of the limitations of mammography, the primary screening tool for average-risk women.
The denial of access to early detection for innumerable women with dense breast tissue can be deadly as the size of the cancer and how far it spread, even in light of new treatments, remains vital to surviving the disease. These advanced cancers have a greater likelihood of being diagnosed earlier with personalized screening, rescuing children from the lifetime effects of a parent's death. It's time for policy makers to develop a standard of breast cancer screening for women at average risk with dense breasts that includes multi-modal screening or access to an alternative to mammography screening test.
Calling all HuffPost superfans!
Sign up for membership to become a founding member and help shape HuffPost's next chapter
This post was published on the now-closed HuffPost Contributor platform. Contributors control their own work and posted freely to our site. If you need to flag this entry as abusive,
send us an email
.