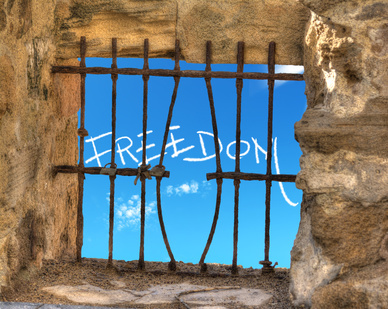 For the first time in a decade the federal prison population has dropped below 200,000 prisoners. This was the result of the release of approximately 6,000 current federal prisoners between October 30 and November 2, 2015, the largest such release in U.S. history. The release was the result of the recent "Drugs Minus Two" action taken by the U.S. Sentencing Commission (which is officially known as Amendment 782), which effectively provided most drug offenders with a retroactive, two-level reduction in sentence, which could amount to several years off each prisoner's sentence, depending on the length of their initial criminal sentence.
In the wake of this historic release the Prison Population Forecaster, a tool developed by the Urban Institute for the use of the Colson Task Force on Federal Corrections, has reported that the Federal Bureau of Prisons' population is expected to drop to approximately 194,000 prisoners by year end 2016. While good news, the same forecasting tool also projects a total federal inmate population of over 206,000 by 2023.
The crux of the issue is that while this one-time, two-level sentencing reduction is having an immediate effect now, this is not a long-term solution to America's broken criminal justice system. In recent years the darling of Congress and mainstream prison reformers have been first-time, non-violent drug offenders. While, yes, drug offenders do get the short end of the stick, and more reforms are necessary for this population, the larger issue is that of draconian federal sentencing statutes which cut across many different groupings of crime; groupings not restricted to federal drug offenses.
While the recent release of drug offenders is a promising start, those releases were for prisoners who were already close to leaving. In the coming two or three years, we'll see several thousand more such early releases related to that initiative, with a total of tens of thousands of federal prisoners effected by the sentencing reduction . But what we won't see are prisoners who regularly receive 10, 15, or 20 year sentences, if not much more, being released. Instead, as more and more bank robbers, child pornographers, and others come to prison, they will stay, get old, and several decades down the line, die in federal prison. But before they die, they will be the American taxpayers' responsibility.
In the words of J.C. Watts, Jr, the chair of the Charles Colson Task Force on Federal Corrections, "it's a colossal waste of human capital to remove people from society for a decade or more. And it's tremendously damaging to the families and children left behind." Perhaps it's time that we expand our prison reform focus to everyone else, to include drug offenders, not solely address the concerns of drug offenders at the expense of everyone else.
Calling all HuffPost superfans!
Sign up for membership to become a founding member and help shape HuffPost's next chapter