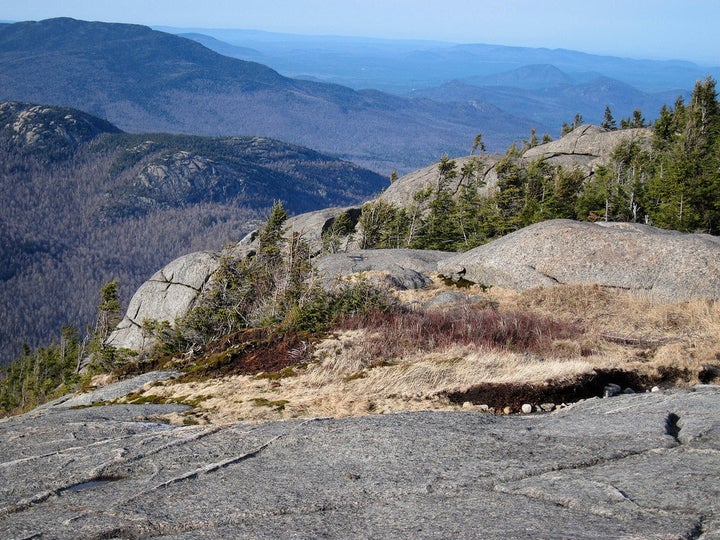 The 2012 "Winter That Never Was" has had an interesting effect on the Northeast, effectively canceling out the muddy season in the Adirondacks and nearby regions. Locals are already testing out the bike trails around Lake Placid and reporting that they're in mid-season condition.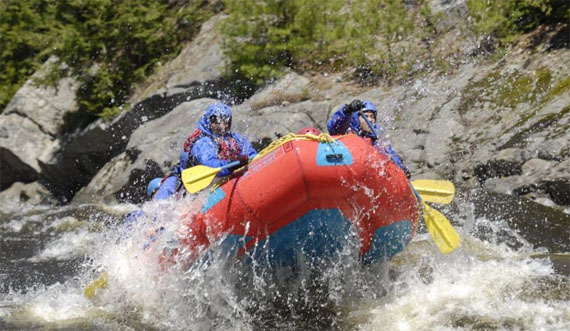 Photo courtesy of North Creek Rafting
Though the ski resorts aren't happy about their season's early close, there's a definite silver lining for travelers: In April, and May this year, you can get early summer conditions for low-season rates. Boating and camping won't kick off just yet, as temperatures are only expected to be in the 50s by mid-April, but there are plenty of other things to do, especially for outdoorsy types.
White water rafting season in the Adirondacks starts in mid-April every year, and is at its best in May. Insiders say the Hudson River rapids won't be too affected by light winter precipitation, especially this early in the season--but with luck (and a quick perusal of the week's weather forecast) you could be rafting under a sunny blue sky. The Fern Lodge, a charming boutique resort on Friends Lake, offers whitewater packages and a "3 nights for the price of 2" spring special through May 20.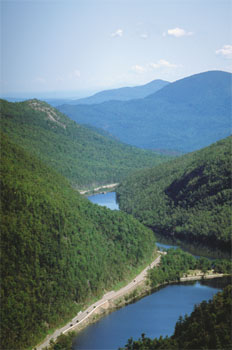 Stock Image
It's going to be a great year for road and mountain biking. Wilmington, at the base of Whiteface Mountain, has the Wilmington Flume Trail System and the Hardy Road Trails. Downhill is offered on the mountain itself, conditions permitting. People road bike just about anywhere, and the picturesque Champlain Valley scenic byways are perfect for an unhurried afternoon jaunt. Do be cautious though, as not all roads have bike lanes, and locals tend to drive fast.
For city dwellers who just need a few days of clean air and relaxation, the town of Lake Placid could be just the ticket. Though Main Street continues to see some tourists, especially on the weekends, the crowds won't arrive till after Memorial Day--so you can poke around in all the little boutiques and tasting rooms to your heart's content.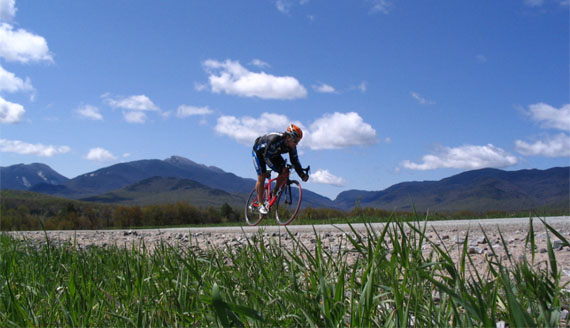 Stock Image
Stop by Temptations from Lake Placid Gourmet for fresh-baked bread, artisan jams and preserves, and cheese from local creameries. Taste regionally produced wines at Swedish Hill or the Smoking Cork. It's maple syruping season, so definitely drive out to the Cornell University Extension maple syrup project in Uihlein Forest, or even over to Black Rooster Maple in Keene. Note that if you want a facility tour, the Cornell outpost only offers them on weekends, and usually by appointment. If you're a microbrew fan, both the Lake Placid Brewery and the Great Adirondack Steakhouse have onsite breweries and fun, convivial atmosphere.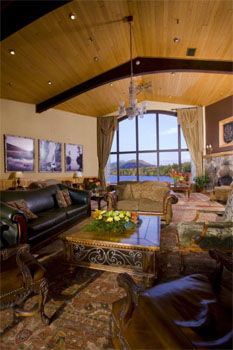 Photo courtesy of Golden Arrow Lakeside Resort
Overall, lodging rates in the region tend to be approximately 40% less in the off-season than after Memorial Day. At the Golden Arrow on Mirror Lake, midweek rates start at an incredible $69 per person. This big, friendly lakefront hotel is very popular with families because of its condo-style guest accommodations, indoor heated pool (out of service April 1-11), and pretty white sand beach. While there's no guarantee of beach conditions just yet, temperatures have spiked to 78 degrees already...so who knows, you might get an unexpected day to sunbathe.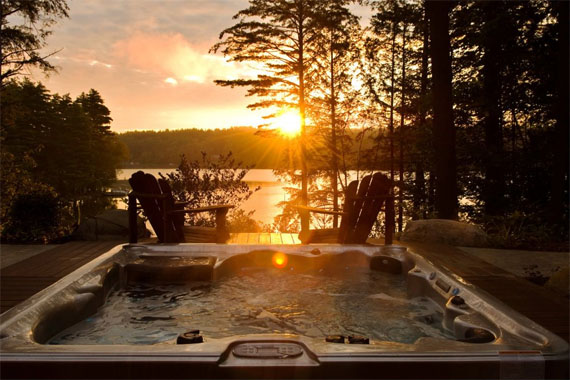 Photo courtesy of The Fern Lodge
On the most luxury end of the lodging spectrum, Mirror Lake Inn is the place for epicureans in mid-April. As host hotel for the annual Adirondack Festival of Food & Wine (April 19-22), it is offering a variety of ticket packages and special access passes with a two-night minimum stay.
Related