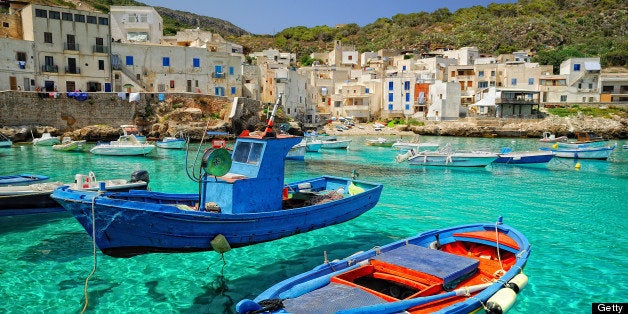 I was a fervent believer in the Early to Bed theory. At 630 p.m., I would have the children promptly eating their supper, and by 7p.m. they were bathed, in pjs and reading books while snuggling up with Mummy or Papà.
With the tranquil notes of Mozart floating through our home in the centre of Rome, the day was winding down and all was calm.
Meanwhile outside, the city was very much abustle. Shops close around 8pm, restaurants are preparing for the influx of tourists clamouring for their dinners, and in other Roman homes many of my children's peers are only just waking up from their afternoon naps.
Around the same time I am bringing down the momentum, these kids are gearing up for the evening shift.
Forget Early to Bed, children in the Italian capital often go to bed around 10pm or even 11pm. They have dinner with their parents around 9pm, then maybe watch some TV with them. And then collapse into bed around the same time I do.
I was initially flabbergasted, if not for the very fact that our downtime only really begins when the children are fast asleep.
Imagine having to wait till my bedtime for 'my time' to start. I couldn't cope.
And so, as my numerous American children-rearing books say, it was always about routine. No matter the day, week, month or season, it was strictly early to bed, early to rise.
Of course I would have loved to sleep-in some mornings. But if it had to be a choice between having evenings to ourselves, and sleeping late the following day, the choice was clear. Bed by 7:30pm, get in the much-needed 12 hours of sleep, and wake up rested and cheerful.
Then, last Summer I had an epiphany.
There I was at my husband's family home in Sicily. Cousins who live in different countries and who hardly pick up the phone to call each other during the year, enthusiastically get together during July and August to play together like mad -- from dawn till dusk. And way beyond.
Whether at the beach nearby, in the sprawling gardens surrounding house or up in the turrets of the large residence their great-grandfather built in the 1920s, having fun together -- no matter the age group -- is what it's all about.
And that means playing catch and hide and seek not just before the evening bath, but way after as well. Indeed, all the way until it's dinnertime for the entire extended family -- uncles, aunties, and grandparents included -- and way into the evening.
'God forbid my daughter starts wanting to emulate those bedtime habits', I used to think when she was still a babe in arms.
'Forget staying up late', I would tell her when she was just out of toddlerhood.
And then, it dawned on me.
Actually, how exciting to be able to stay up as late as the adults do. How thrilling to play by the light of the moon after the torrid heat of the day has dissipated, the noisy cicadas have fallen asleep and the annoying mosquitoes have retired for the night.
And how naughty, to go to sleep so deliciously late that you wake up the following day AFTER mummy and daddy.
Plus, isn't it rather lovely not to have to battle to get the young ones into bed when the rest of the house is still abuzzing with activity, waiting to sit down for a gargantuan Sicilian meal -- complete with vivid debates on politics, family news or the latest gadget to be acquired for the household?
How blissful for a mother that throughout the year has to insist on strict bedtime hours for school-time's sake, to just plop the little children into bed and have them roll over and fall fast asleep the instant their heads touch the pillow.
Buona Notte, and that's that.