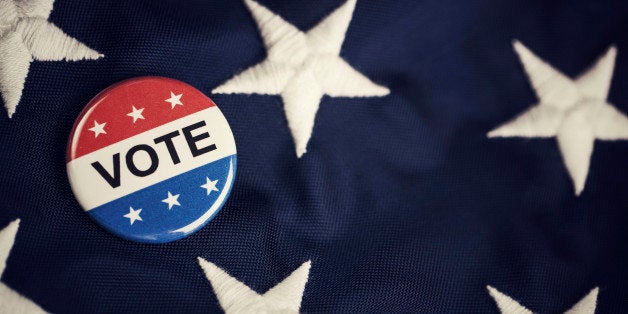 Making voting practical is just as important as making it accessible. For many, that means taking advantage of early voting.
Early voting began on October 24th in some Florida counties and will continue in most counties until November 6th. According to one report, nearly 3 million Floridians have already voted in the Presidential election either by submitting vote-by-mail ballots or by going to an early voting polling place within their county. And Floridians aren't alone. Early voting is already underway in 37 states and the District of Columbia. In short, millions of Americans will cast their ballots for President and hotly contested Senate and House races this year, well before Election Day on November 8th.
To cast your early ballot in Florida, you must be a registered voter and bring an acceptable form of photo ID with your signature to an early voting site within your county.
For thousands of Latinos in Florida, this may be their first experience with early voting. The recent influx of tens of thousands of Puerto Ricans to Central Florida in particular likely means that many of these voters are unfamiliar with early voting. Hispanic Federation is working with the "Que Vote Mi Gente" campaign to make sure that these potential voters and others like them understand the process of casting early ballots. The campaign combines voter education, mobilization and strategic story-telling to get Florida's Puerto Rican voters to head to the polls. As part of the campaign we have spent recent months canvassing neighborhoods in Central Florida, working with local community groups and raising awareness in the media about early voting as an important tool available to Latino voters.
You see, there are those who may try to discount the benefits of early voting, but for many lower-income workers and single parent households whose weekday schedules may be difficult to rearrange, the ability to cast a ballot on a weekend day or late into the evening is an important way to maximize the number of registered voters who actually cast ballots. The effects of this for Latino Floridians is already evident. A recent report found that after the first day alone, the number of Latinos casting early ballots in Florida was nearly 100 percent higher than it was in 2012. And many of these new ballots are being cast in vote-rich counties in Central Florida.
But there is still much more to do. We recently released a report on Latinos in Central Florida in which we highlighted that only 48 percent of Latinos in Central Florida say they always vote in Presidential Elections, as compared to 68 percent of the entire Florida population. Those numbers grow weaker for state and local elections. That means that thousands of Latinos in the state who are eligible to vote aren't making their voices heard. In an important swing state such as Florida, that's too many votes left on the table.
Over the next few days, Hispanic Federation and the "Que Vote Mi Gente" campaign will be doing a final push to get Latino Floridians to take advantage of Florida's early voting option. We'll be heading deep into the state's Latino communities with one message: "VOTE, for you, for your family, and for your community!"
Calling all HuffPost superfans!
Sign up for membership to become a founding member and help shape HuffPost's next chapter