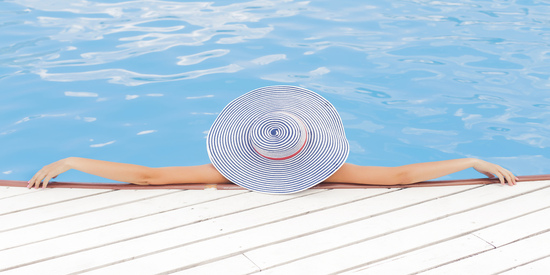 According to a new Citi ThankYou Premier survey, studies showed that although weekend vacations are popular, most avoid traveling during holiday weekends. When it comes to summer travel, more than half (54%) of Americans prefer non-holiday weekends for their getaways and the majority (72%) plan to travel by car, according to a new nationally representative sample of U.S. consumers conducted on behalf of the Citi ThankYou Premier® card.
Survey Findings for Summer Travel
The Citi ThankYou Premier Summer Travel Survey also revealed the following trends:
Saving Time for the Dog Days of Summer: On average consumers who are employed full time save more than one-third (37%) of their annual vacation days for the summer season. Another 30% save more than half of their annual vacation days for summer months.
Staying Home for the Holidays: More than half (54%) of consumers prefer to travel on non-holiday weekends due to traffic (47%) and high costs (30%). Only one quarter (25%) feel Independence Day is the best summer holiday for travel, followed by Memorial Day (11%) and Labor Day (10%).
Opting for Weekend Getaways Over Long Vacations: Nearly half (46%) of respondents say are likely to take frequent weekend trips instead of one long vacation as compared to five years ago.
Watching Your Budget: While most consumers look to curb spending when booking and experiencing travel, nearly 60% say they exceed their summer getaway budget each year.
Booking a Room: When it comes to accommodations, most Americans are choosing to stay in a hotel (57%) or with friends and family (27%). Less frequented accommodations included renting a home or apartment through online services such as AirBnB (6%) and a bed and breakfast (6%).
Earn Rewards While You Travel
With gas prices lower than last summer and more travelers expected to hit the road, travel rewards credit cards that earn consumers rewards on travel, gas, car rentals, hotels, and more, are going to be the best option for cardholders. Rewards can be earned whether you're taking a weekend road trip or commuting to work.
"With more consumers hitting the road this summer, they can go on vacation while earning for their next trip more quickly," said Chris Fred, Head of Proprietary Product Management at Citi Cards.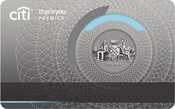 The Citi ThankYou Premier card is one of the most competitive travel rewards cards in the market and enables cardmembers to quickly earn rewards from a variety of purchases. Cardholders can earn 3 points for every $1 spent on travel including gas, from taxi and car service, public transportation, parking, tolls and bike shares - to airfare, hotels, vacation rentals, cruises, car rentals, travel agencies, railways, and more; 2 points for every $1 spent on dining out and entertainment, from coffee at a café, dining out, or purchases at sporting events, concerts, movie tickets, music downloads and more; and 1 point for every $1 spent on other purchases.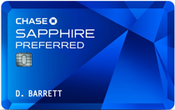 The Chase Sapphire Preferred card is another great travel rewards card that earns cardholders bonus points on a variety of purchases. Cardholders can earn 2x points on travel and dining at restaurants and earn 1 point per dollar spent on all other purchases. Travel purchases will include hotels, timeshares, campgrounds, car rentals, cruises, travel sites, buses, trains, taxis, and more. Restaurants include establishments where eat-in dining is provided, which also includes fast food establishments. Points can be redeemed for cash, gift cards, travel and other products and services.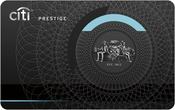 The Citi Prestige Card is the last travel rewards card to make our list, and comes in last due to the high annual fee. The bad news is the annual fee is a whopping $450, but the good news is that means the card comes with A LOT of great perks. To start, cardholders will earn a $250 Air Travel Credit each year, which practically drops the annual fee to just $200 per year. Cardholders can earn 3X points on Air Travel and Hotel stays, which includes hotels, motels, travel agencies, airlines, and more; 2X points on Dining at Restaurants and Entertainment, which includes sports promoters, theatrical promoters, movie theatres, amusement parks, tourist attractions, museums, record stores, video rental stores and more ; 1 point on all other purchases.
Calling all HuffPost superfans!
Sign up for membership to become a founding member and help shape HuffPost's next chapter