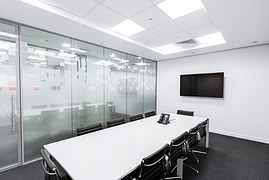 Corporate social responsibility (CSR), corporate citizenship, philanthropy, engagement, shared value - regardless of the name you use, this aspect of doing business is here to stay. And like all core business attributes, communicating about it effectively is critical.
Communications tools and methods evolve, but the pillars remain: earned, owned and paid. If CSR is indeed a core expectation of doing business in today's economic environment, one cannot overlook any one of those three core areas to truly succeed.
Over the past ten years we've seen companies' commitment to CSR initiatives grow, but many of these programs are only disclosed in the back pages of annual corporate reports. When strategic CSR communications plans are actually put in place, earned media is often left behind in favor of the safer and easier to control outlets, like the company's paid marketing and own websites and information channels.
This is a mistake. CSR programs and earned media should go hand in hand. Here's why.
Just as CSR initiatives have become increasingly important in recent years, so too has the role of earned media relations. Rather than falling at the wayside as many experts predicted, earned media is far more important and far more influential than ever before.
It should be regarded as a crucial tool for communicating CSR programs, especially as past tactics seem to have failed - a recent survey indicated that 70 percent of consumers are confused by the messages companies use to talk about their CSR initiatives. However the desire to understand them is evident - 93 percent of consumers want to know what companies are doing to make the world better. This dilemma is one that earned media can help to resolve. (SOURCE: 2013 Cone Communications/ Echo Global CSR Study)
So the first part of the key to successfully promoting CSR efforts is to integrate an earned media strategy. The second part is to ensure that when you do earn those media articles, promotion of that success is activated across all available platforms.
A multi-platform approach is vital - for example video is a valuable tool as people process it 60,000 times faster than text. Today every media campaign today should focus on a strategic mix of traditional media, social media engagements and content (video, infographics) to drive influence, decisions and desired outcomes.
Indeed, when successfully activated, earned media can also help to drive bottom-line performance. That's particularly important in the CSR world, where the mantra has evolved. CSR initiatives have risen above simply selling a product, or idea; today companies want to persuade consumers that they are working to have a positive effect on the world, and can be useful to the greater community.
These messages can be met with skepticism or disbelief and that's why just as any CSR program must be accountable and transparent, so too must the communication around it. Endorsement through earned media cannot be bought or owned, it can only be gained organically, hence the term 'earned' - and its value in this industry.
As CSR programs become an ever more important element of modern businesses, the way these programs are explained and communicated to the public is vital. Customer opinion can't be bought, which translates into a credibility that exists no other way - and probably never will. The bottom line is that consumers trust each other more than any other source when making a purchase, and that's something brands and their CSR programs can't afford to ignore - whatever the name you have decided to use.
Calling all HuffPost superfans!
Sign up for membership to become a founding member and help shape HuffPost's next chapter