Five years ago -- during the height of the social media marketing revolution -- many experts predicted the end of earned media -- influence gained through non-paid channels.
Fast-forward to today and earned media is more important - far more influential -- than ever before for brands -- large and small. As we enter the mobile-first age, media is a constant companion for consumers and consumers are increasingly seeking authentic and original sources for news and content. Earned media is what customers tweet about [such as: "The best new product ever"], and it often receives myriad retweets and favorites. In another valuable form, earned media is consumed through tried and true traditional sources such as newspapers, broadcast and magazines read each and every day.
In 2015, social media networks will rapidly decrease the organic reach of a brands' content -- despite the number of fans, followers and engagement. Without an ad-buy, brands will become virtually invisible on these social platforms.
Against this backdrop, earned media is and will remain a key channel to influence others - informing, educating and driving decisions. The concept of "earned" media -- however -- no longer just applies to traditional media outlets -- with a similar "active" approach required in effective social media engagement and content marketing.
Five years ago, Facebook and Twitter were the new vehicles to promote brand stories. In 2015 both channels will become paid publishing platforms -- creating the age of Facebook Zero and Twitter Zero. Today, the organic reach of the branded-content published on these platforms will hit zero -- making "earned media" more essential than ever.

In addition to driving influence, earned media activities can also help to drive business outcomes on behalf of our clients. But these days it has to work a little harder to make the "sale." For example, in 1994, it took seven touch points to convert a prospect into a sale. In 2014, it took up to 20 touch points. Today, media relations generates impactful touch points, significantly increasing word of mouth, which is the highest converter of sales/action. Word-of-mouth recommendations from friends and family are still the most influential, as 84 percent of global respondents across 58 countries to a Nielsen online survey said this source was the most trustworthy.
Today's modern media relations, defined
Multi-Platform Content is King. Video is the most valuable tool as people process video 60,000 times faster than text. Every media campaign today should focus on a strategic mix of traditional media, social media engagement and content [video, infographics] to drive influence, decisions and desired outcomes.
In conclusion, the more the art of media relations changes -- the more it stays the same. Our industry also has become resourceful at mining and converting data into storytelling, and using multi-media content will create more impactful placements. While digital has provided challenges and opportunities for brands, one constant remains: Earned media is alive and well -- and driving influence one story at a time.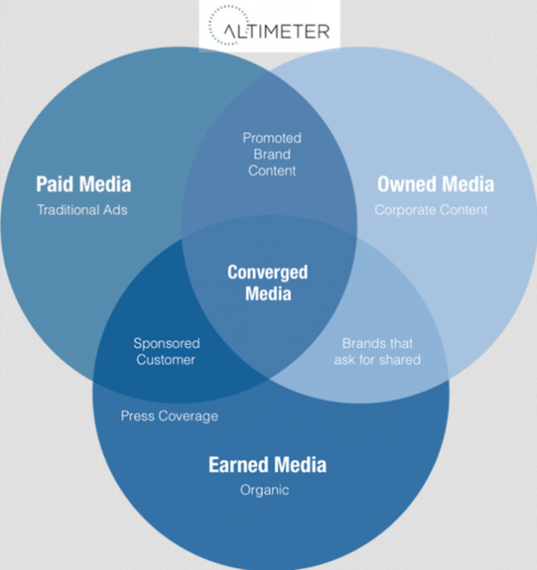 Popular in the Community