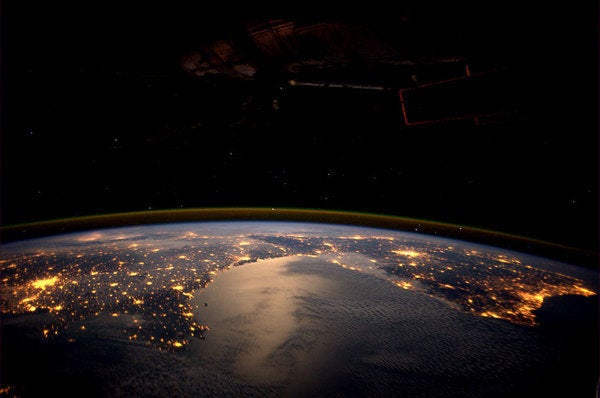 At 8:30 p.m., March 31, 2012, 1.3 billion people in more than 5,400 cities in 147 countries turned off their lights for an hour in the world's largest coordinated act of respect for the Earth. Yet, this extraordinary event went almost unnoticed in the United States.
In 2007, Earth Hour began in Sydney, Australia, a country that has seen first-hand unprecedented drought followed by equally historic flooding, a process climate scientists have begun to call "global weirding."
The organizers of Earth Hour, the World Wildlife Fund of Australia, initially intended it as a symbolic statement of concern for Mother Earth. Living beyond the planet's carrying capacity threatens food and water security. But Earth Hour has mutated into individual, grassroots actions. With hundreds of millions of people, each making small commitments to living sustainably, there is hope for the future of the planet.
Since Earth Hour's inception, the incomes and carbon footprints of most participants are small fractions of those of the average American. Yet, Earth Hour was observed in scores of developing countries, such as Swaziland, whose residents have had a negligible impact on climate change. Sadly, these same sub-Saharan African countries are acutely witnessing the consequences of human-caused climate change.
Even China, which has been in an unseemly race with the United States to claim the lead as the biggest contributor to the release of greenhouse gases, actively observed Earth Hour. The Chinese cities of Liaoning, Chengdu and Yangling have underwritten green programs to plant more than 3 billion trees, purchase 50,000 bicycles and clean up the Wei River system.
Yet most United States citizens have never even heard of Earth Hour. The New York Times has not had a single recent article about it. Earth Hour was observed in some predictable pockets of green idealism -- Whole Foods Market in Ann Arbor comes to mind.

And it was observed, perhaps surprisingly, in Las Vegas, where casinos on the Strip "shut off non-essential exterior lighting and marquees." As for the interior of the casinos, gaming enthusiasts didn't need to worry about their favorite Wheel of Fortune slot machine being illuminated. After all, the show must go on.

Related
Popular in the Community