People in 188 countries and territories turned off their lights on Saturday evening to mark the 11th annual Earth Hour, a global initiative that seeks to raise awareness of climate change.
The campaign set a new participation record, according to the World Wildlife Fund (WWF), whose Australia branch launched the first event in 2007. Along with individuals darkening their homes, more than 17,900 landmarks and monuments turned out their lights. 
Those landmarks included Rome's Colosseum, Paris' Eiffel Tower, Sydney's Opera House, and London's Buckingham Palace.
Marco Lambertini, WWF International's director general, noted the event's growing momentum on social media as well, with two hashtags for the event ― #EarthHour and #Connect2Earth ― seen trending in 33 countries. Earth Hour has also been mentioned on social media more than 3.5 billion times so far this year, according to WWF.
"The record participation in this year's Earth Hour, from skylines to timelines, is a powerful reminder that people want to connect to Earth," Lambertini said in a statement. "People are demanding commitment now on halting climate change and the loss of nature. The stakes are high and we need urgent action to protect the health of the planet for a safe future for us and all life on Earth."
The hour-long event began at 8:30 p.m., local time.
Check out some of the photos below: 
Paris

Buckingham Palace, London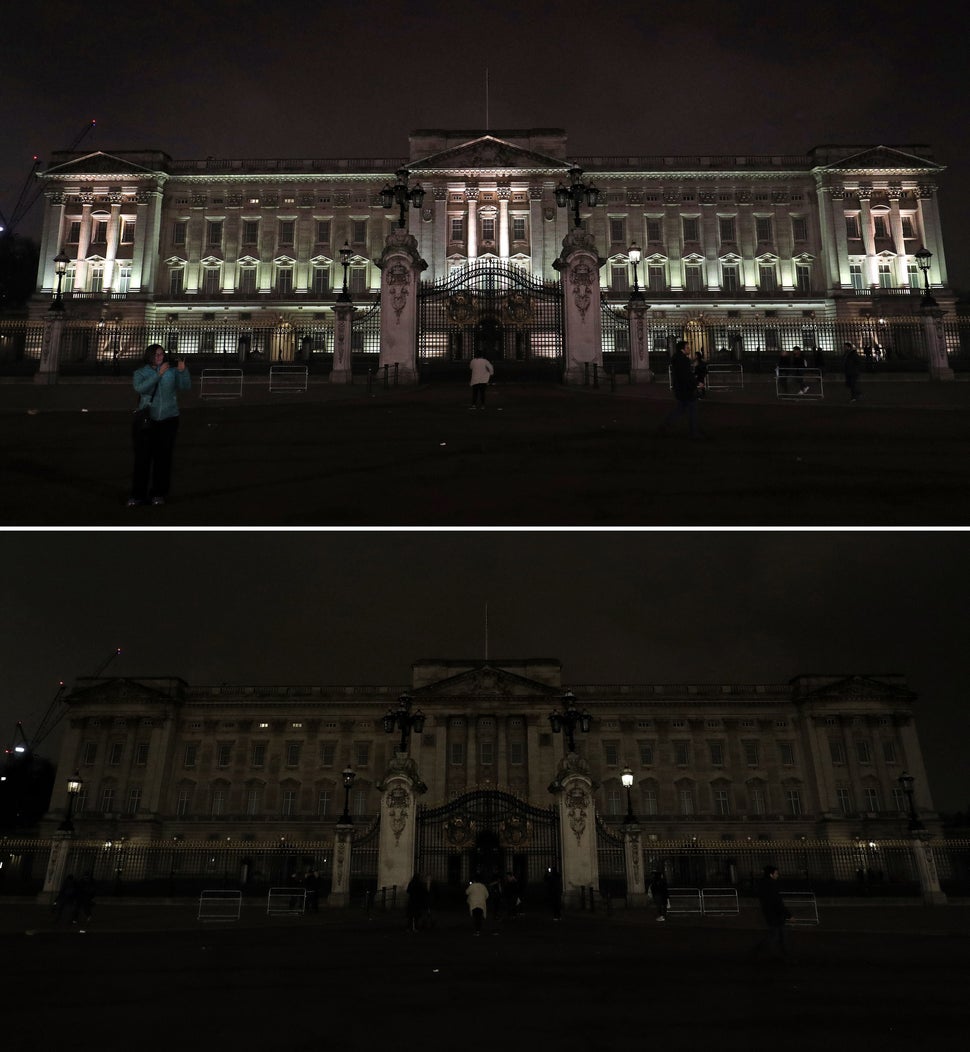 Bangkok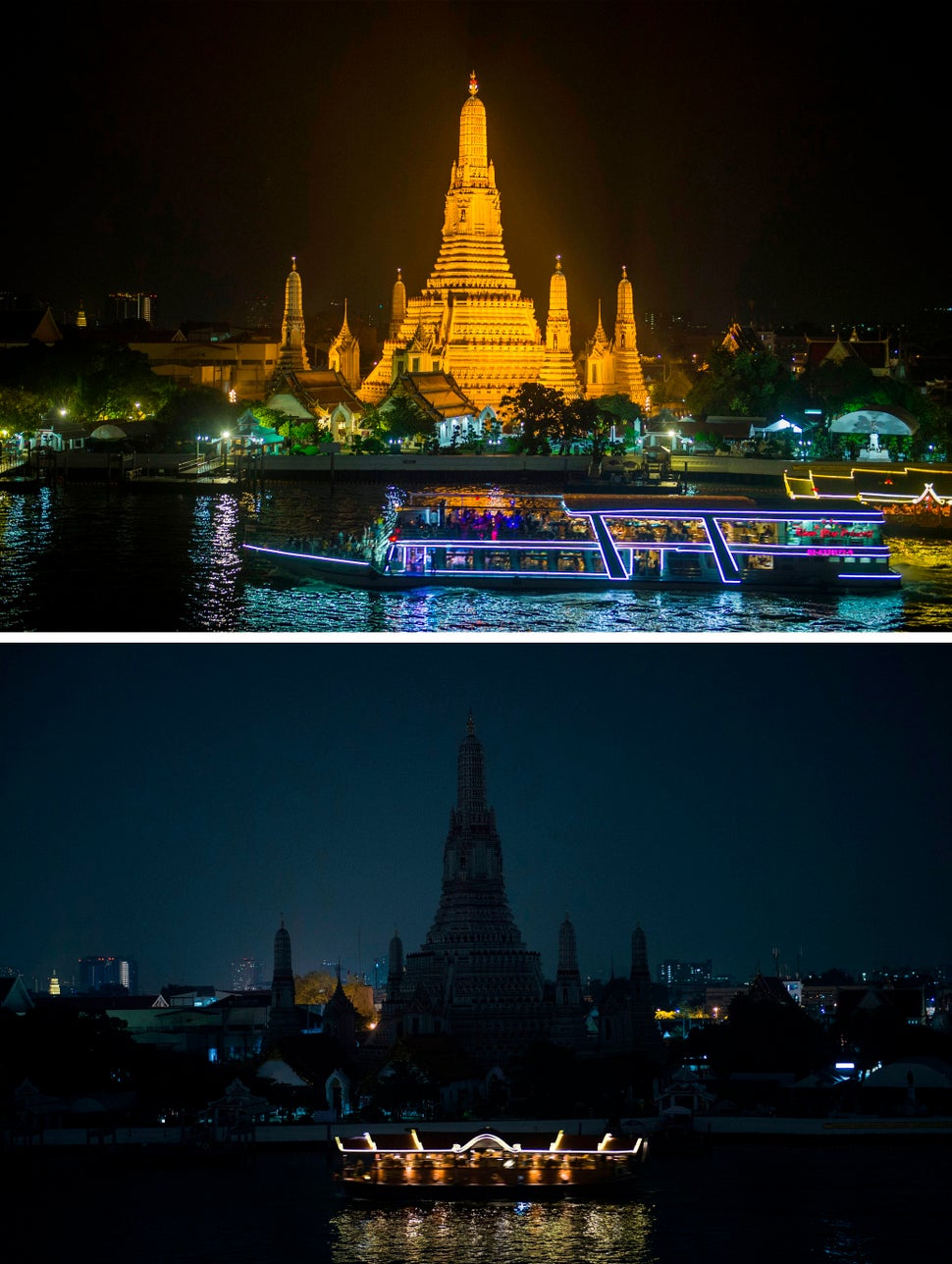 Jakarta, Indonesia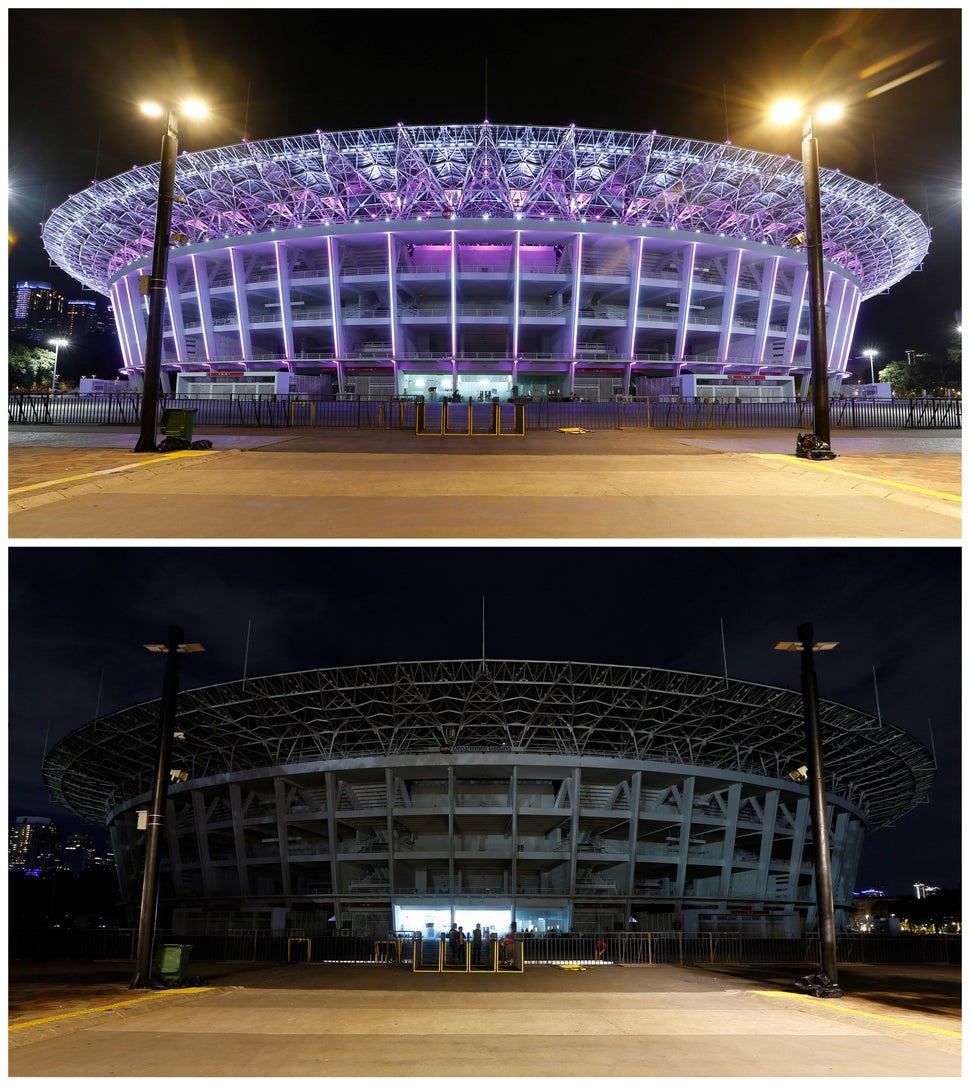 Berlin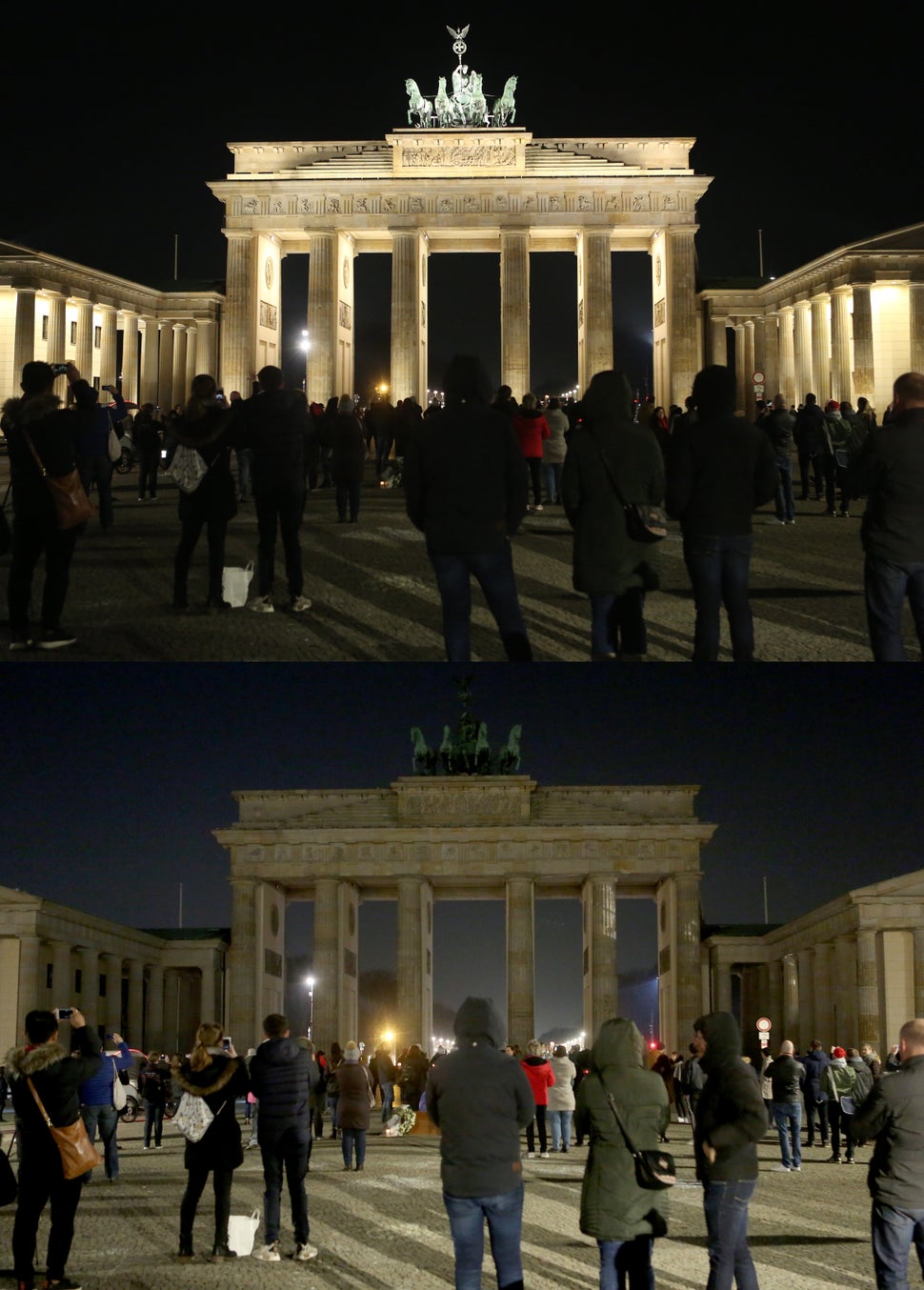 New York
Krasnoyarsk, Russia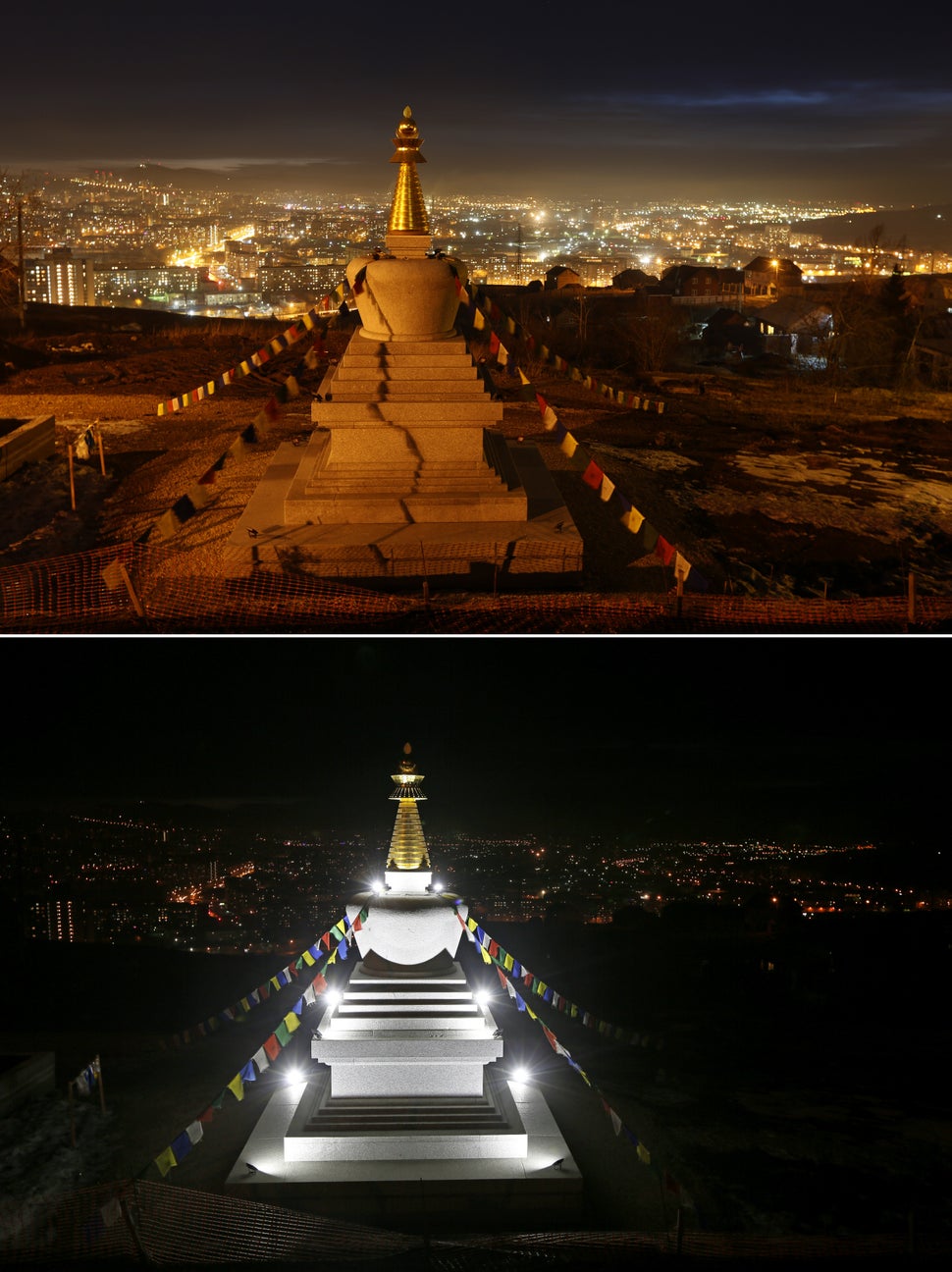 Rome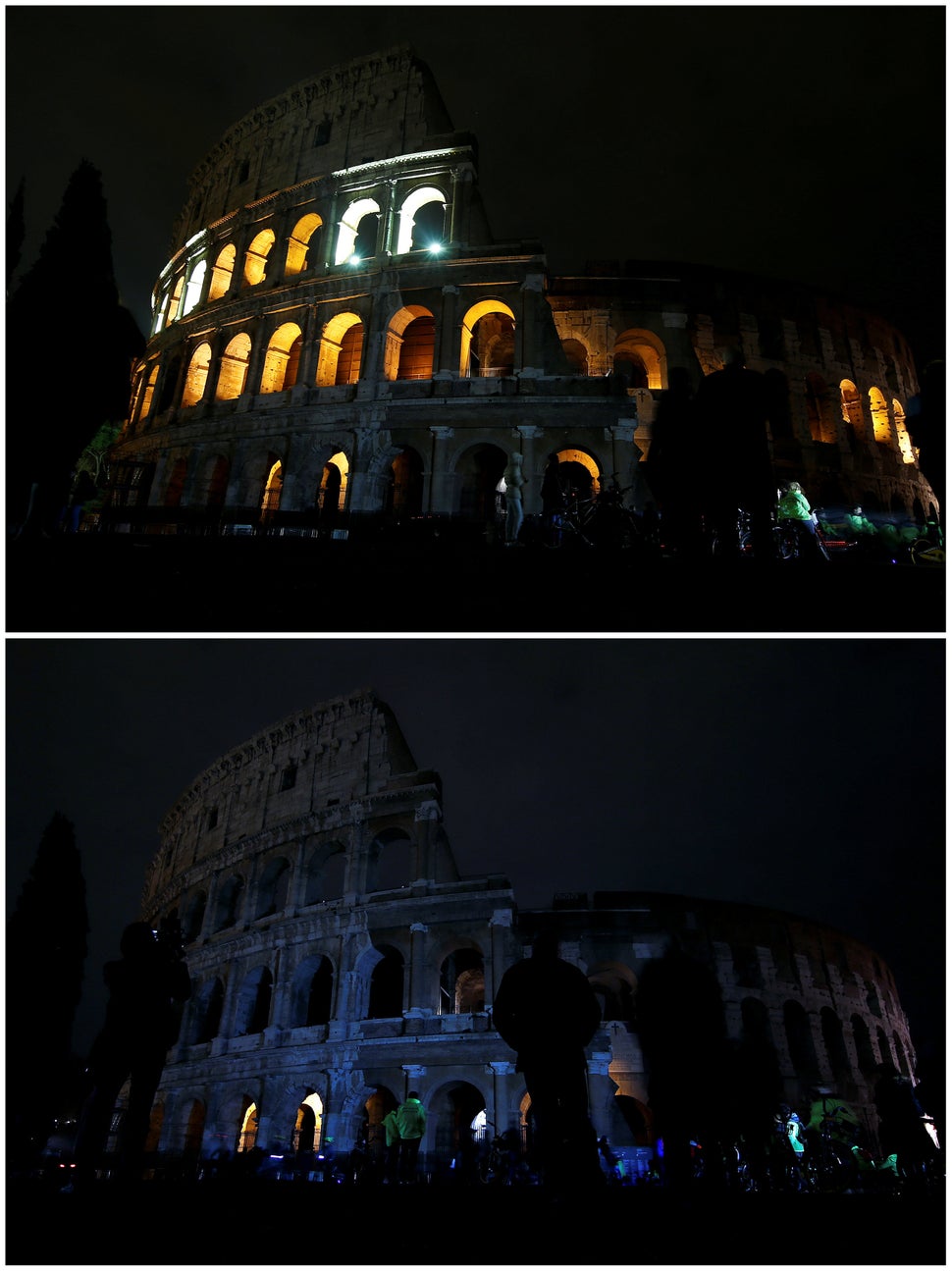 Egypt's Pyramids
Singapore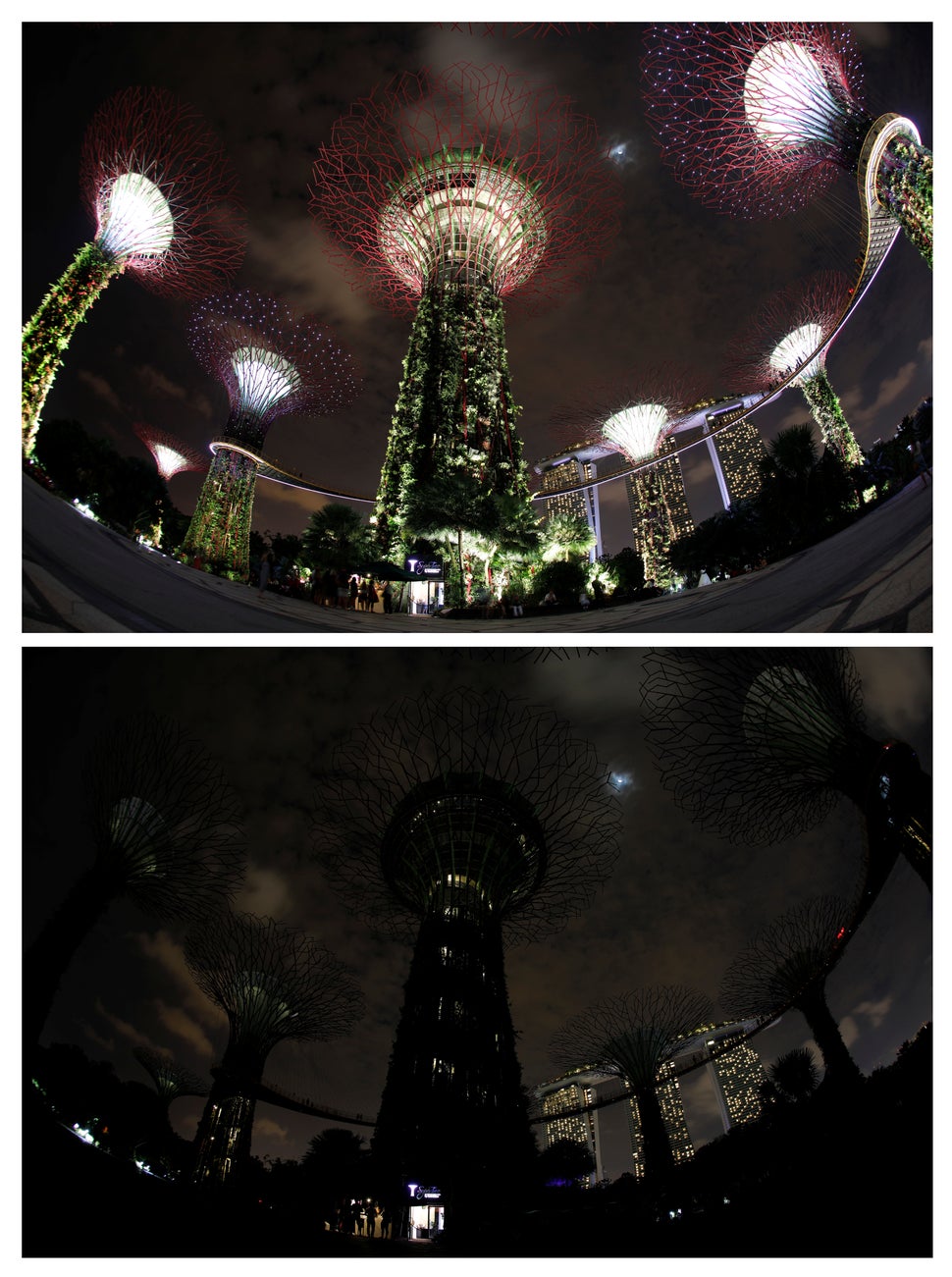 Mostar, Bosnia and Herzegovina
Moscow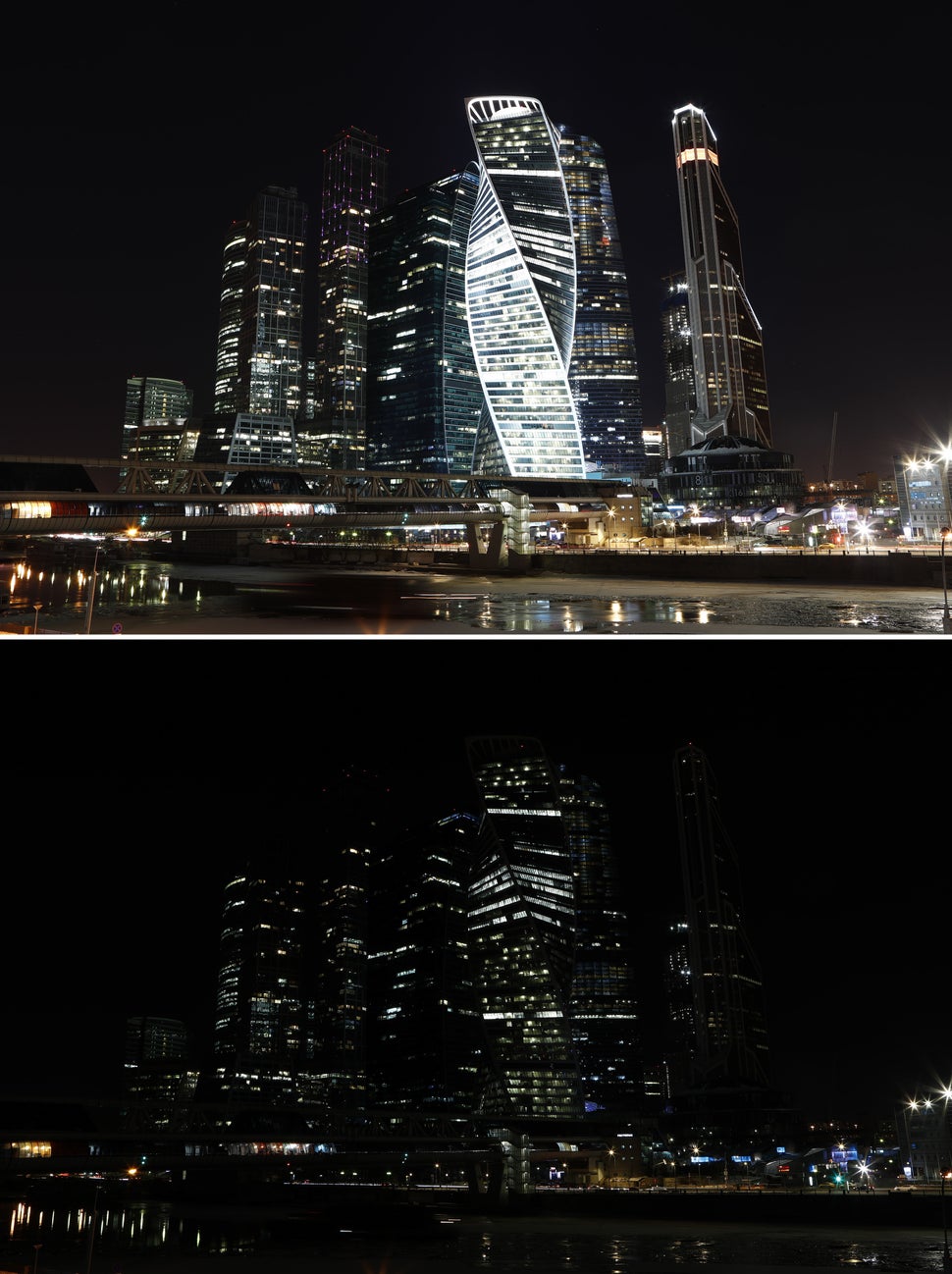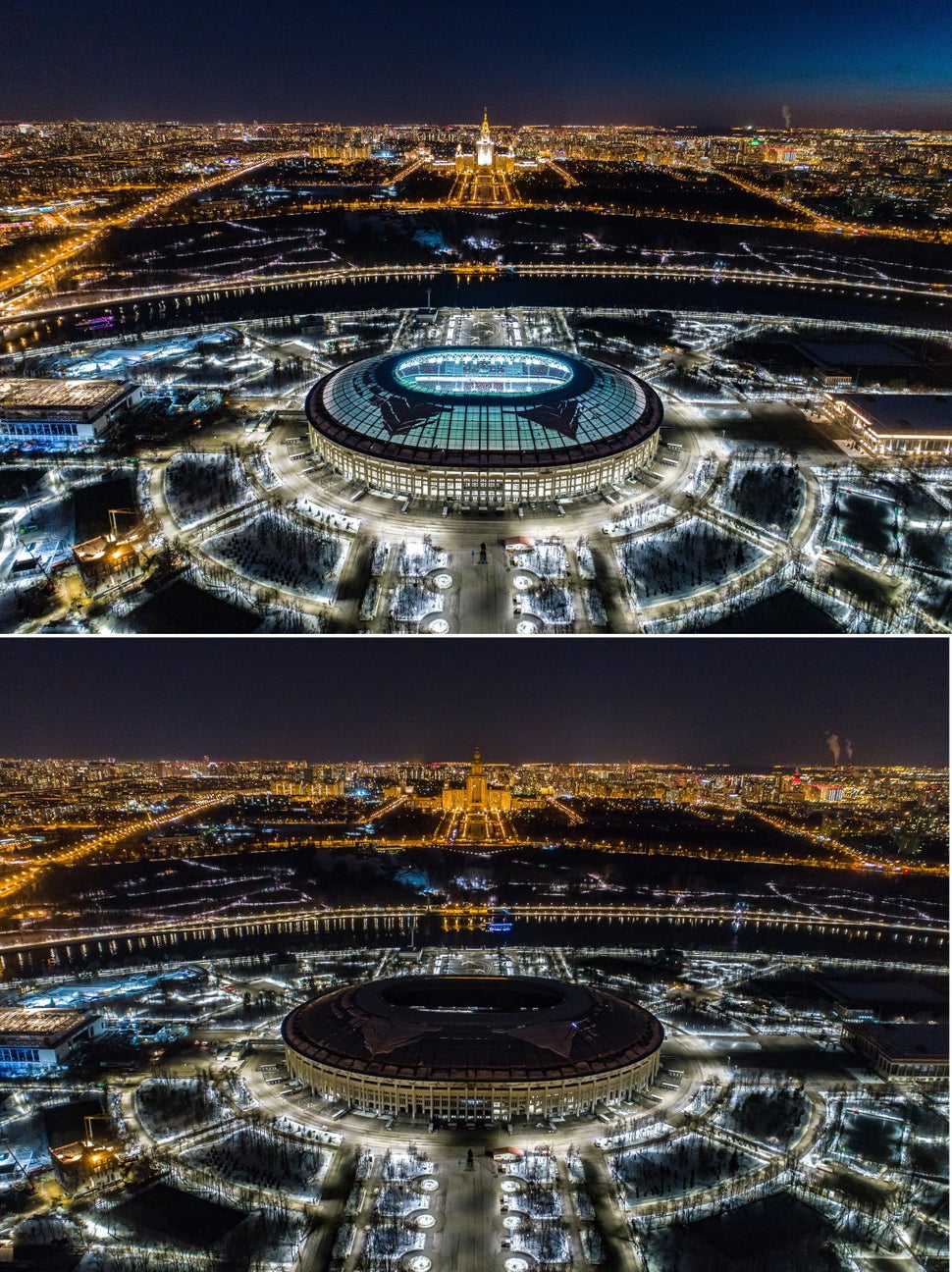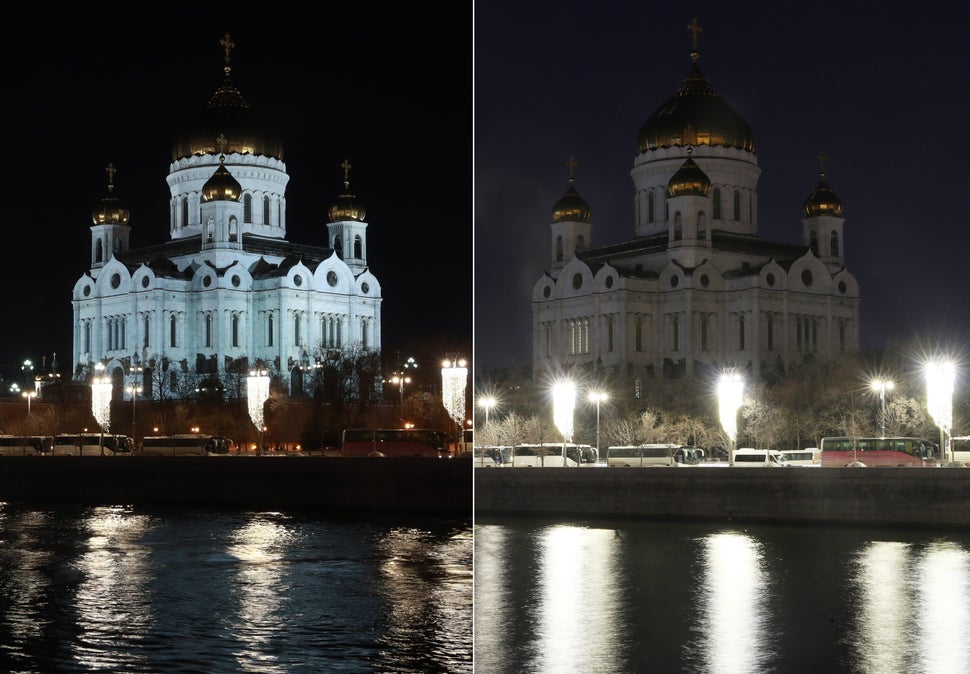 Hong Kong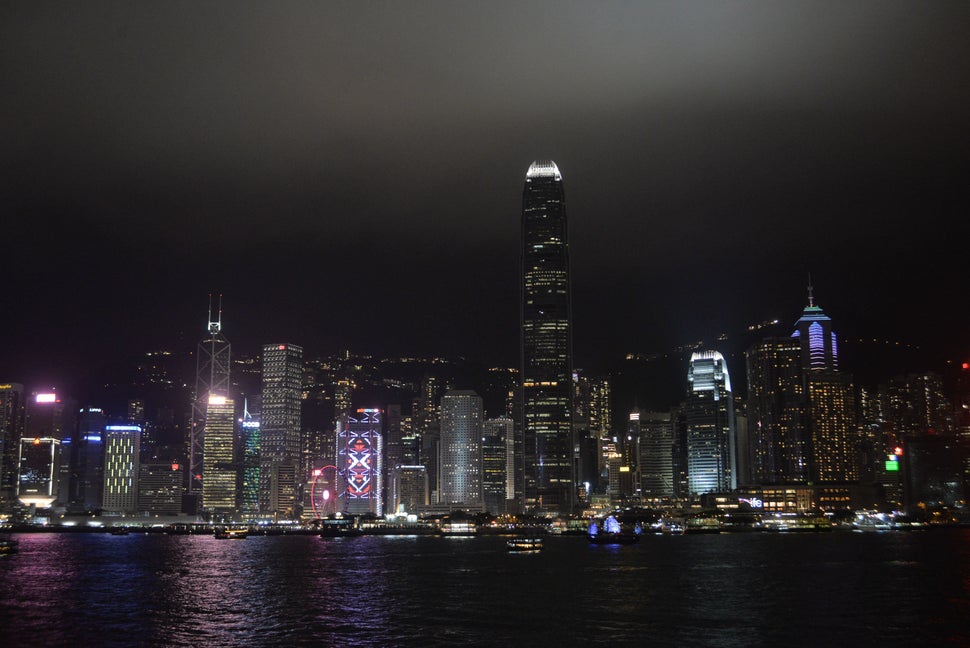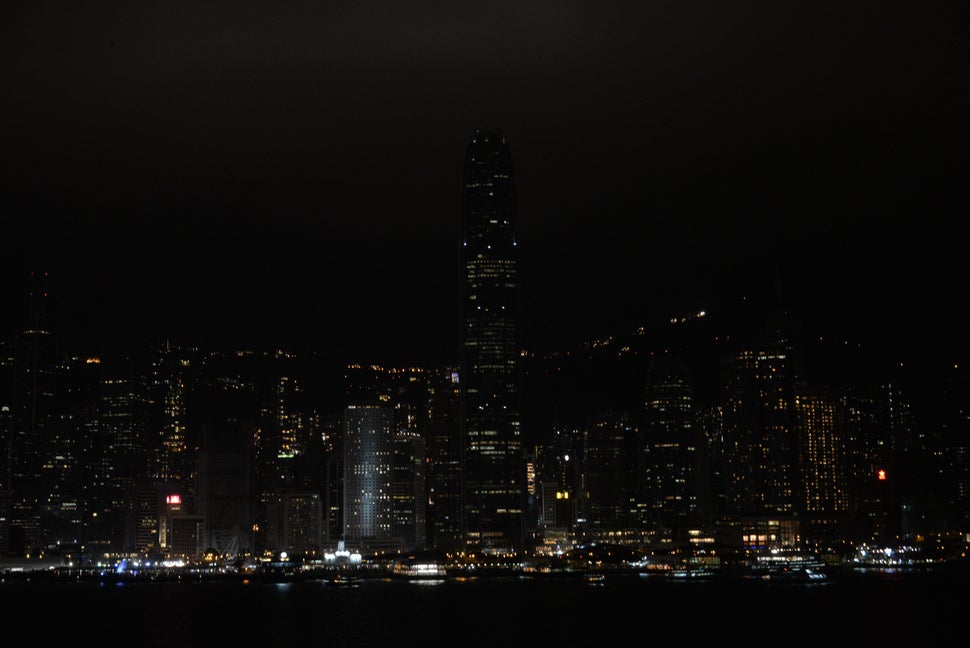 REAL LIFE. REAL NEWS. REAL VOICES.
Help us tell more of the stories that matter from voices that too often remain unheard.