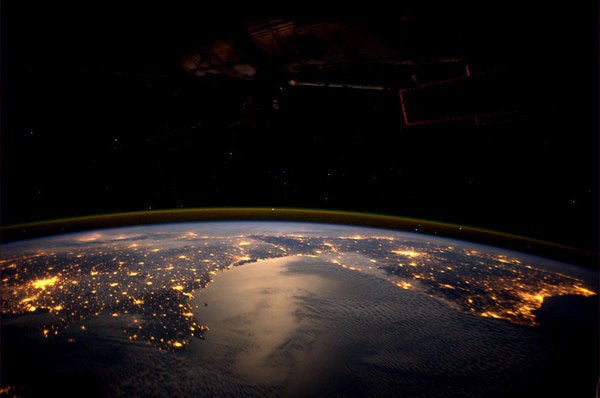 The month of June is upon us and as Rio+20, the UN Conference on Sustainable Development, draws nearer, I find myself reflecting on the many great changes the past 20 years have brought, since that first Earth Summit, also in Rio, when the world met to announce a vision for its collective future.
Since then we have seen many more inspiring moments of humanity, when large numbers come together for the common good. It tells us change is possible.
But the biggest of dangers still loom large, and I share the frustration of millions, outraged at the indifference world leaders are demonstrating towards some of the toughest and most urgent challenges we face today. In the eyes of future generations, our failure to resolve these problems will overshadow everything else.
Escalating poverty is eating away at our social fabric, our dwindling ecosystems are crying out for protection, the grave threat of climate change is well-documented and yet so inadequately addressed, as though it's tomorrow's problem! Why is it that so many of our leaders -- in rich and poor countries alike -- tend to put these challenges right at the bottom of their agendas, as if tackling climate change and social injustice were some sort of luxury?
Their positive vision and relentless energy fills me with hope. I want to believe that the next generation of leaders will be bolder, more global in their outlook and more committed to making decisions for the common good, rather than the short-sightedness and narrow interests we have witnessed in the last 20 years.
For an oldie like me, it is -- there is no other word -- awesome to hold a conversation like this one, which spans the planet, digitally, and bridges generations. This is what our shared humanity is about. People are chipping in, confiding their worries and sharing their vision for the future. The whole world can read them.
For Marvin, Pedro, Sara and Esther, 'sustainability' is not just a word, it is a system that will ensure the well-being and prosperity of the planet they will inherit. They are ambassadors for the three billion youth that account for half of the world. They see that we need to abide first by our common goals and shared responsibility.
So now we are faced with a choice. We can fall in a heap or we can go to Rio+20, or watch Rio+20 from wherever we are -- and we can make a difference, exert our influence and hold leaders to account. As Mary Robinson said to Sara last week, "Make your voice heard. If necessary, interrupt!"
My fellow Elders have been expressing concern at the state of negotiations in the run-up to this summit and have urged world leaders gathering in Rio not to waste a rare and beautiful opportunity.
And we must continue to rally our global village -- before the summit, at the summit and onwards.
For the sake of our planet, a conversation that needs to be heard is the one between generations, between elders and young people around the world -- and those who are in between.
I leave you with this Kenyan proverb a young activist from Dubai sent us: "The world was not given to you by your parents; it was lent to you by your children."
The words are beautiful. Their global nature, in our digital age, is inspiring.
I hope you can join us too.
Desmond Tutu is Archbishop Emeritus of Cape Town, a Nobel Peace Laureate and Chair of The Elders, independent global leaders working together for peace, justice and human rights.
In the run-up to Rio+20 he is taking part in Elders+Youngers, an inter-generational dialogue on the future of our planet.
Popular in the Community