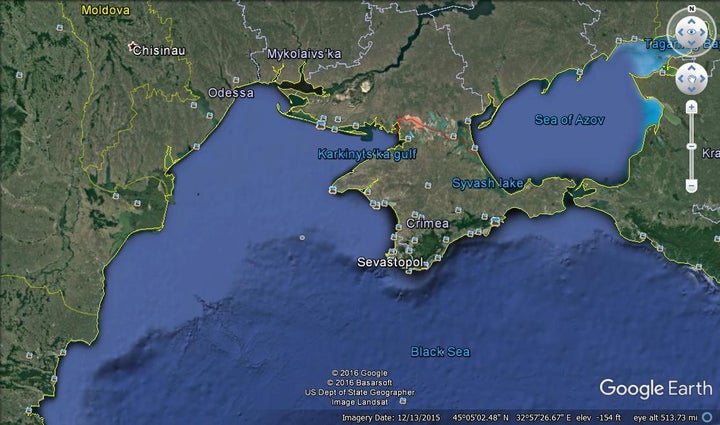 There are four days to go before the election and voters are up to their ears in the usual cries of "most important election of our lifetimes" and "we're at a crossroads," the latter suggesting, as usual, that the very nature of the republic is at stake.
In reality, there are very few policy differences between the two major party candidates. Both are protectionists. Yes, Trump presents his protectionism with the rhetoric of a classic conservative mercantilist, while Clinton tries to sound more like a socialist unionist. But in the end, they are both willing to champion destructive trade policies to appease specials interests.
Both promise to sign family leave legislation, forcing employers to provide this compensation, which they will either subtract from monetary compensation or add to the prices of their products. Neither Trump nor Clinton have said anything remotely suggesting they will rein in government spying or protect civil liberties in general. And they both promise yet another war of some sort in the Middle East, this time against paper-tiger-boogeyman-of-the-month, ISIS.
But there is one significant policy upon which the candidates appear to disagree, relations with Russia. Trump has stuck by his position to attempt to negotiate with Vladimir Putin, despite the ammunition it has given Clinton in portraying him as being influenced by a foreign power and even a Putin "puppet."
Clinton has maintained the Establishment position: Putin is aggressive, seeks to expand Russia's borders and the U.S. must remain firm on curbing this ambition, including military intervention in the Ukraine.
There is only one problem with the Establishment narrative: It has no basis in reality. A quick glance at maps of NATO in 1991 and 2016, respectively, makes it abundantly clear that it is not Russia that has expanded over the past 25 years. On the contrary, NATO has expanded eastward, breaking well-documented promises to then-Premier Mikhail Gorbachev it would not do so if he acquiesced to the reunification of Germany. Gorbachev kept his promise; U.S.-led NATO did not.
With NATO now literally on its border, Russia has two things left to lose: it's only two warm water ports in Tartus, Syria and Sevastopol, Ukraine. And guess where the U.S. has focused its latest "regime change" efforts? The $100 prize goes to the nice lady in the second row who said, "Syria and Ukraine."
Aggression doesn't get any more naked than this and, in case you haven't noticed with all the e-mail servers and groping dominating the news cycles, the Russians have zero sense of humor at this point. Yes, there are cover stories on both sides for what is going on in Syria and Ukraine, but the bottom line is this: Russia is not going to give up those ports without a fight. And with a GDP roughly the size of Italy's, they can't fight a conventional war against the U.S.
The scariest part is the indifference with which beltway elites seem to be treating the overt preparations for war in Russia. That any intervention by the "exceptional nation" might be resisted with force by a major power seems completely beyond the comprehension of the enlightened ones, as evidenced by the stunned reaction to joint Chiefs Chairman Gen. Joseph Dunford's blunt answer to Republican Sen. Roger Wicker on why a no-fly zone over Syria might not be such a swell idea:
"Right now, Senator, for us to control all of the airspace in Syria it would require us to go to war, against Syria and Russia. That's a pretty fundamental decision that certainly I'm not going to make."
Yes, there are many in the national media pooh-poohing "alarmism" over Russia's recent moves, writing them off as election-year posturing or mere coincidence. Who ever heard of a world war starting due to major powers butting heads over a tiny country, right?
Maps don't lie. Whatever Washington and Moscow says or does today, they are both involved in conflicts involving assets the Russians are not going to relinquish, in places the United States have no legitimate reason to be in the first place. This doesn't end well unless the U.S. changes course, something Hillary Clinton has firmly resolved not to do.
She cannot be allowed to ascend to the presidency. If Trump is too flawed, there is still a chance for peace with Libertarian Party Nominee Gary Johnson.
Related
Popular in the Community