Eight years since the release of their 2005 Grammy-nominated album, "Illumination," Earth, Wind & Fire is set to return with their latest studio offering, "Now, Then & Forever."
Initially intended for a 2012 release to coincide with the presidential election, the Rock and Roll Hall of Famers are capitalizing off the recent success of Robin Thicke and Daft Punk's nostalgic chart-topping hits by embracing their trademark sound for the 10-track opus.
In a recent interview with The Huffington Post, bassist Verdine White revealed details on recording the September 10 opus in addition to his thoughts on sustaining longevity in the music industry.
How long was the recording process for "Now, Then & Forever"?
It took two years to cut. Originally the process started in Philip Bailey's home. And then he went back to listen to all of the Earth, Wind & Fire records. And then we called [keyboardist, musical director] Larry Dunn, one of the original members of the band, to help us with keys. And then we brought Neal Pogue in who did all the great mixing for Outkast. So it was really a great crew of people and a good process. Originally we were going to put it out last year, but we weren't ready.
What's the meaning behind the album's title?
Well, we came up with it to kind of describe who we are and what Earth, Wind & Fire is. The fact that we are here now and we were here then, and then we will be here forever even if we're not doing it or if we're not here our music will always be here forever.
One of the many standout tracks on the album is, "Belo Horizonte," which has a Brazilian jazz feel reminiscent to some of your earlier material. What usually inspire you guys to record a track?

That's what we wanted to do. We wanted to get busy with something like that...Sometimes we jam out. And some of it we really direct and figure it out. And then sometimes we're just inspired. And sometimes we have to wait on the inspiration. Sort of like hatching an egg.

Siedah Garrett is credited as one of the co-writers for the album's first single, "My Promise." How did it feel to record with her for the first time in your career?
It was great. She sent the song through Neal Pogue, who brought the song to us. And when I heard the chorus I said, "This is a big record." And then also I think our timing is perfect, in this era of really good music, to come back on the scene.
To your point, there has been a resurgence with 70s dance music. What are your thoughts on the sound coming full circle in today's Pop music?

Our timing is perfect with this other music out, such as Daft Punk, Robin Thicke, and Justin Timberlake. And in Europe it's the same thing. The way they feel about it. There's an era of good music coming out. And we're falling right in line.
Do you feel like you guys have to fall in line since you're partly responsible for the sound that artists are trying to recreate?

That's true. But it's been eight years since we had a record out. And the fact that we can still make good records after all these years and make them connect. But the trick for a veteran artist that's been around is to tap in to that source.
What was your reaction to Daft Punk's "Get Lucky" and Robin Thicke's "Blurred Lines"? Did it make you feel more confident with the album's direction?
Yeah, exactly! And then you got Nile Rodgers on guitar. He's from our era. So we definitely said that we're in the mix. Similar to how you be at a party and you say, "Oh, ok man. We're wearing the right clothes. Yeah man, we're in there too." [Laughs]
What contributing factor has led to Earth, Wind & Fire's success & longevity in music?
Well, we're family. We respect each other. We're brothers. We love each other. We will be forever joined at the hip because of this music. And it was something that we always felt strong about. And the vision of my brother, Maurice White, putting together the vision and coming up with the idea and letting us be a part of this thing called Earth, Wind & Fire. That's what held us together.
Check out the exclusive track premiere of Earth, Wind & Fire's "Night Of My Life" below.

Before You Go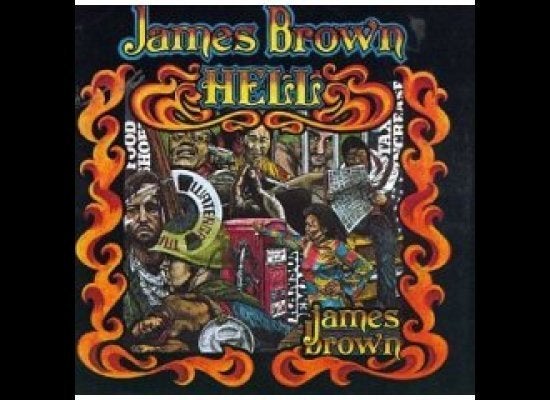 Iconic Album Covers