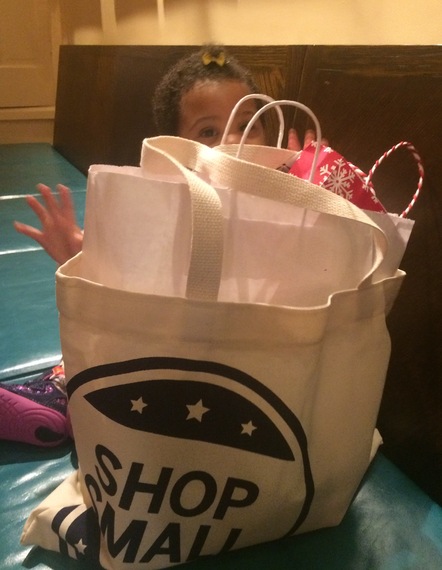 I was coming fresh off the nostalgia after watching the 1978 movie classic, "The Wiz." It is one of those movies that captures my attention every single time I come across it flipping through the TV channels.
Imagine your favorite basketball team playing in the finals and it is the last 10 seconds of the game. The opponents are in the lead by only two points, the clock is ticking, out of timeouts, down to 3 seconds and the leading scorer of your team takes a miraculous 3 point jump shop leap of faith.
It looks like it could be all net, his team mates are on the sideline yielding a prophetic winning smile, almost slow motion, a victory is in store...Will it go in?!!!
And then I push the "last" button on the TV remote because I was flipping channels back and forth throughout the entire game, making sure I did not miss the scene where Diana, I mean Dorothy kills the evil witch and everyone sings that awe-inspiring tune, "Everybody Rejoice."
And honey child, when Lena Horne aka Glinda the Good Witch sings, that "Believe in Yourself," song, let's just say a cathartic cry every now and then, always does the soul good. I don't know, maybe I have a make-believe disorder that only the Wizard of Oz can fix...
Wait! Before Dorothy sings, "Home," and clicks her silver slippers back to 433 Prospect Place.
I thought it would be festive and fun to invite Dorothy, Lion, Scarecrow, Tin Man and Toto to ease on downAtlantic Ave and "Walk the Windows "with me for Holidays on Atlantic Avenue.
It is easy to ease down Atlantic Ave with its close proximity to public transportation and its variety of small businesses to peak the interest of any shopper.
Given that Dorothy has to get back home soon, I have decided to highlight a of list of small businesses on Atlantic Avenue, I imagined that may be of interest to our favorite Wiz characters:

1) There is the Land of Oz and then there is the Planet of Brooklyn. Dorothy may want to stop by Planet Brooklyn Academy to grab namesake clothing gift items for the Lion, Scarecrow and Tin Man to prior to her departure. Where Brooklyn At?
2) Maybe the Lion could stop by Khamit Kinks to get his natural mane done. How about a courageous Big Chop? Scarecrow can get his straw set at Evolution The Green Room Salon. The Tin Man would not mind walking Toto over to Ciao Bow Wow for pet grooming services as well.
3) And Dorothy, just in case you get tired of wearing your borrowed silver slippers, maybe you try on a pair at the Eva Gentry Consignment shop.
4) A classy but sassy outfit from Michelle New York would be perfect for the holidays Dorothy!
5) Hey Scarecrow, you are smarter than a 5th grader, so you could help students sharpen their math aptitude skills at Mathnasium.
6) The little munchkins would look so adorable in an outfit from Gumbo. How cute!
7) Dorothy and Lion should watch out for the poppy fields, but instead find your own unique scent at Twisted Lily.
8) I am sure the Wiz would come out with a cape, costume or some other good find, "thrifting" at Out of the Closet.
9) All this shopping could stir up a healthy appetite and taste for soul food home cooking at The Soul Spot.
10) Musical talents does not fall short with this crew, so stopping by Hard Soul Recordings Boutique would not be such a bad idea.
11) The Tin Man can find his "center, " realize that he really has a heart and soul at the Vajradhara Meditation Center.
12) Dorothy, we all know there is no place like home, but going to Grandma's House sure makes you feel cozy at home with its rich history, comfort food and décor.
Although, the theme of this post is based on fictional characters, the characteristics of running a successful small business is all too real for owners. In less than 3 years, I have seen many small businesses shut down in Brooklyn. Once there was a time, when just as I walking up to support a new restaurant, the owner was moving out with their belongings preparing to shut down.
If there is a small business in your area that provides good customer service and a quality product or service that you believe in, support them!
And if you can't support them financially, spread the word and tell others about it.
During the holiday season and all year around, ease on down the street, avenue or road.
"And don't you carry nothing that might be a load."
Well except for shopping bags!
IG; Soulfulsips
Twitter: @Soulful_Sips
www.soulfulsips.com
#byFelicia
#soulfulsips
#ENTREEpreneurseries
REAL LIFE. REAL NEWS. REAL VOICES.
Help us tell more of the stories that matter from voices that too often remain unheard.