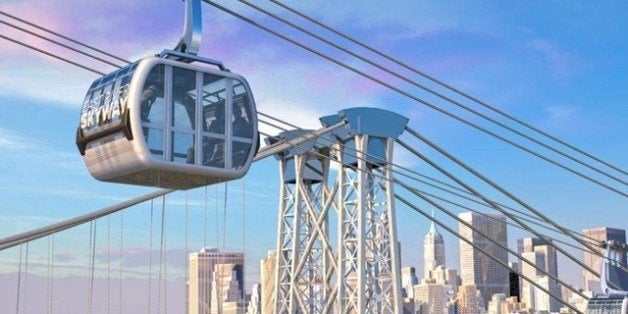 A new plan would have New York City commuters riding high between Brooklyn and Manhattan, instead of sweating it out in cramped subways underground.
Levy argues that the already cramped trains between Manhattan and the quickly developing neighborhoods on the East River waterfront in Brooklyn and Queens are only going to get more crowded, and that building a whole new subway line would be prohibitively expensive. In a proposal called the East River Skyway, Levy describes a gondola system in three phases, the first of which would connect the Brooklyn Navy Yard to Williamsburg to Manhattan's Lower East Side: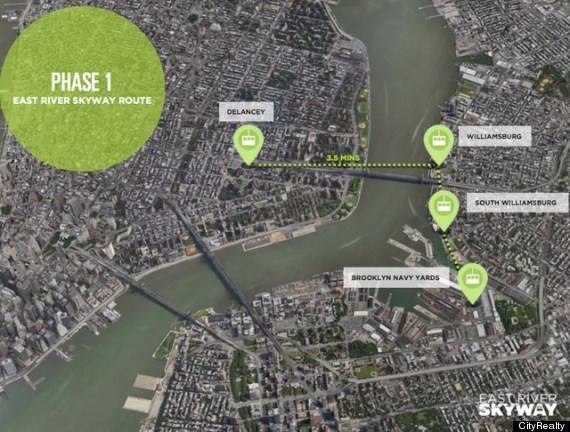 The next phase links Brooklyn's Greenpoint to Queens' Long Island City to Roosevelt Island to midtown Manhattan near the United Nations: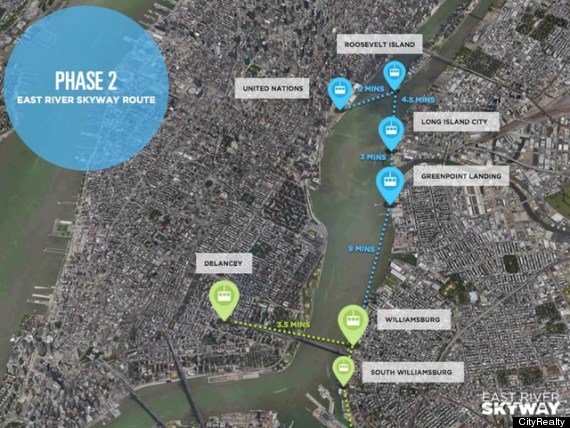 The third phase connects the Brooklyn Navy Yard to DUMBO to Manhattan's South Street Seaport: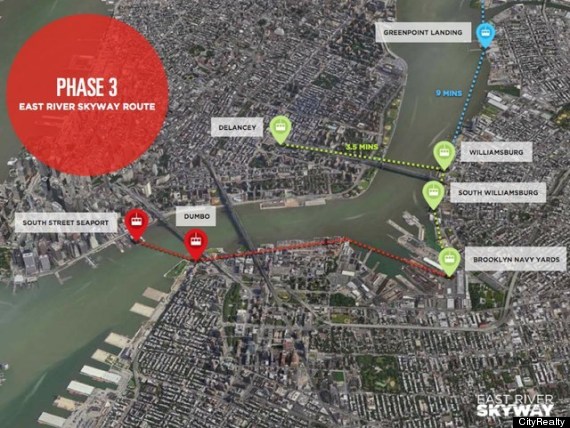 Each phase would cost between $75 million and $125 million, according to the proposal.
Levy estimates the gondola would transport 5,000 people per hour in both directions and says it could move commuters from Brooklyn to Manhattan in less than four minutes. He also claims the gondola would be safer than buses and trains, as well as more environmentally friendly.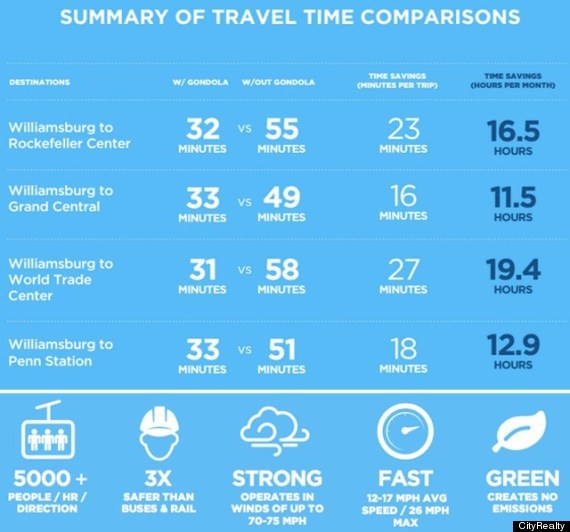 "A lot of cities around the world have started implementing these because the technology for gondolas has changed substantially in the last 15 years," Levy told amNewYork. "They've gotten faster, they're higher capacity."
Another potential perk of the proposed East River Skyline, as pointed out by Levy, is the view. Soaring above the congestion of commuter traffic, passengers could take in sweeping vistas of the city's famous skyline.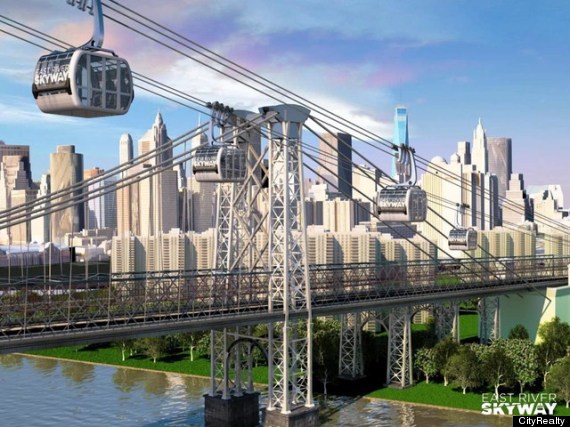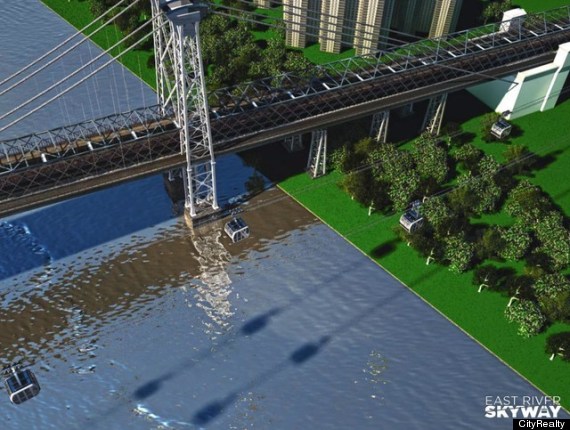 Levy's proposal received some good press Tuesday, with Gothamist saying it was "on board" with the idea.
But Ben Kabak, who runs the popular transit site Second Avenue Sagas, wasn't thrilled with Levy's plan.
It remains to be seen how city lawmakers will react to the plan.
Neither Levy nor a representative for the New York City Transit Authority were immediately available to comment.