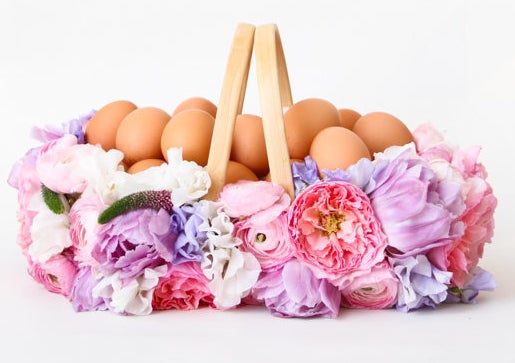 We're just going to come out and say it: Easter is our favorite holiday. Not only does it signify the beginning of spring, but it means weekends filled with chocolate and adorable bunnies.
This year, instead of shelling out cash for easter decorations and baskets, why not try to make them yourself, like this beautiful floral basket from Paper & Stitch? Or you could head to Pinterest, which is full of great ideas on how you can easily create cute and festive items for the holiday.
To get you inspired, we rounded up 10 adorable DIY Easter basket ideas. Hop to it!