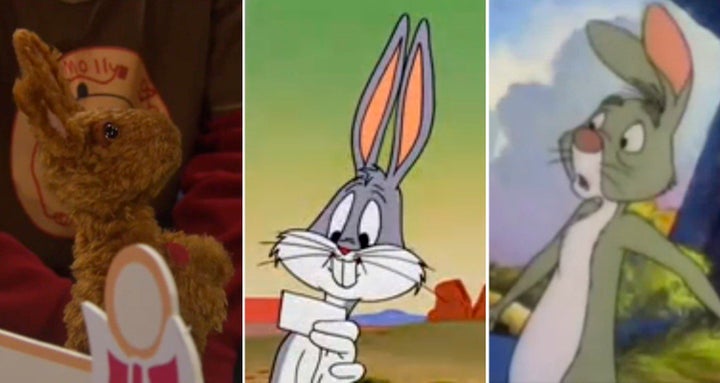 It may be the Easter Bunny's time to shine this weekend, but there have been many rabbits, hares and bunnies from TV that have kept a special place in audiences' hearts.
Of course, we'd be remiss not recognize the unforgettable spokesbunnies of the small screen: from the Nesquick bunny to the representative for Energizer that keeps going and going to the confused rabbit-turned-chicken for Cadbury Creme Egg bunnys to the bunny that reminds us that Trix are for kids.
But in honor of Easter's iconic mascot, take a look at 13 of our favorite bunnies from TV shows through the years, ranging from the wise (like Mr. Floppy) to the flirty (like Babs) to the adorable (like Bean) to the creepy (like Kill Bunny).