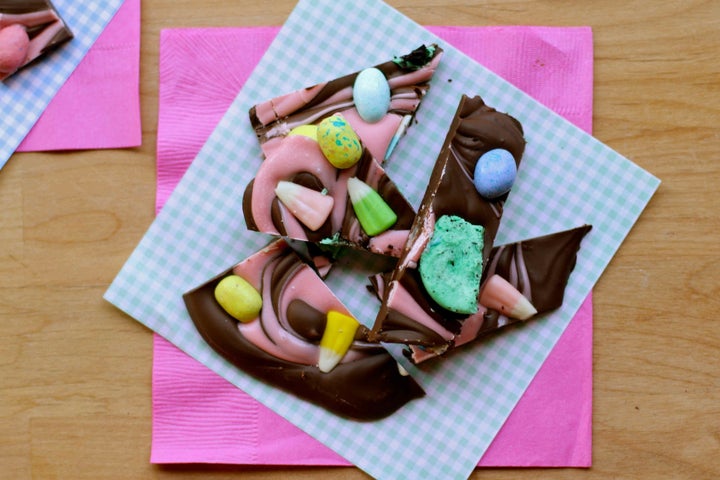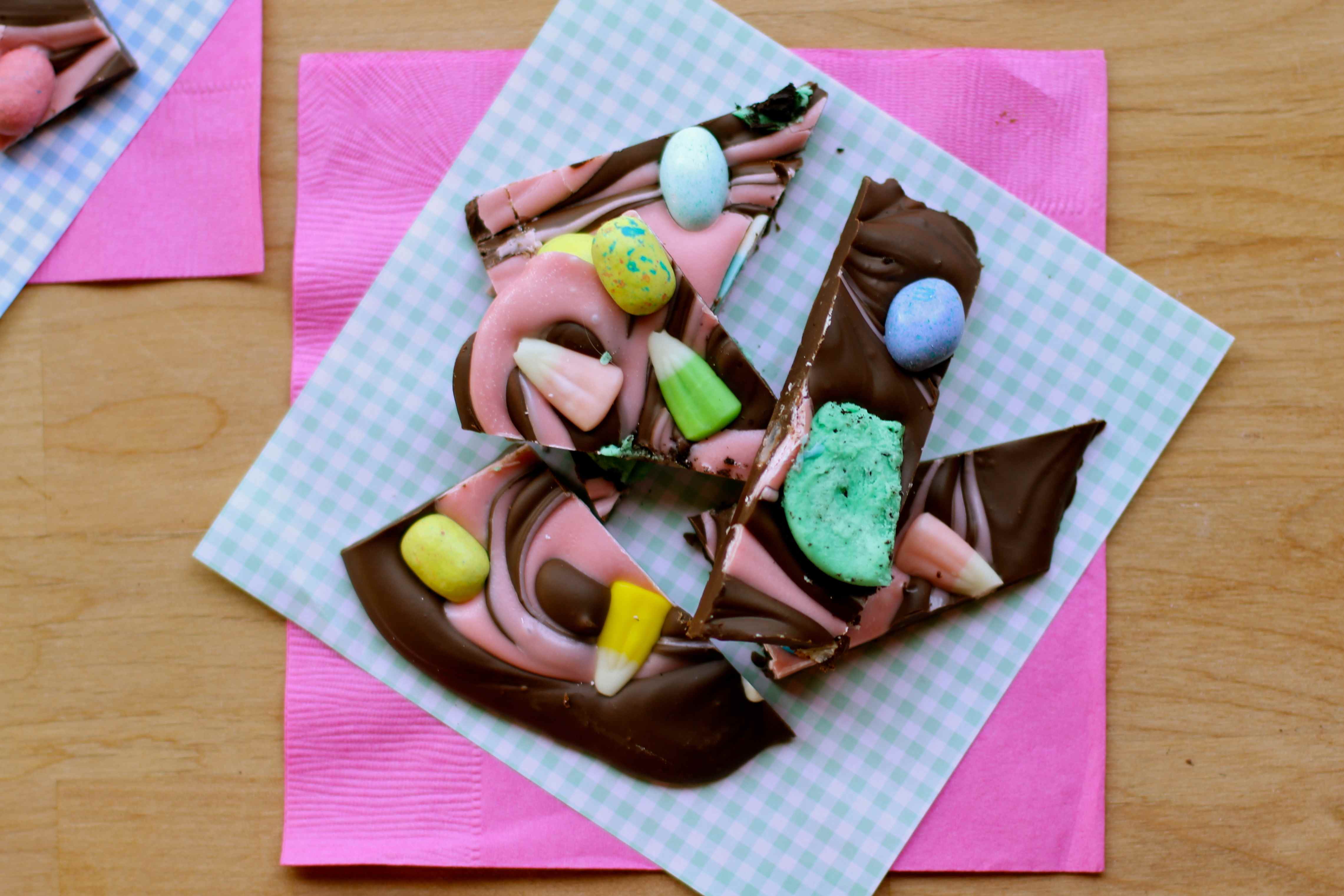 I love Target, but I especially love Target during holidays, and I especially love the candy aisle at Target during holidays. It is dangerous business wandering down those aisles, and it might not be a bad idea to bring an accountability partner along with you.
However, if you are preparing to make this Easter Candy Bark, you have a very legitimate excuse to stock up on all sorts of pastel egg-shaped morsels. And the best news is that after you're done, you'll have more than half the bag of each type of candy left over. You're welcome!
This is my favorite Easter recipe, because it's so easy to put together, and it's absolutely delicious. It will be an instant hit at any Easter event or family gathering.
Begin with melted chocolate chips and colored candy melts (you can get these at your local arts and crafts store - I purchased mine at Michaels).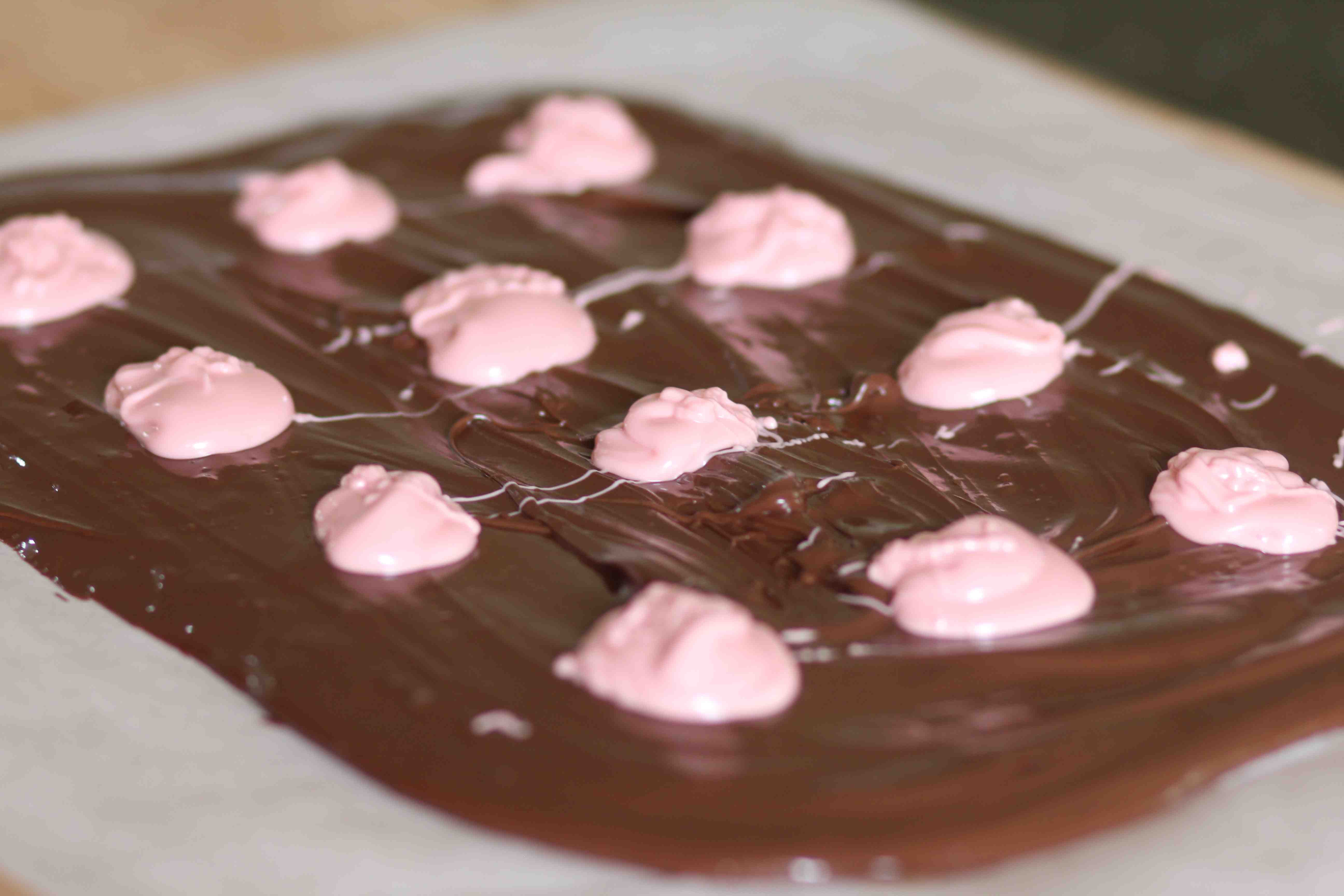 After this comes my favorite part. Using a knife, swirl the dollops through the chocolate up and down, and then left to right. It creates a really lovely pattern (and don't worry if you're messy).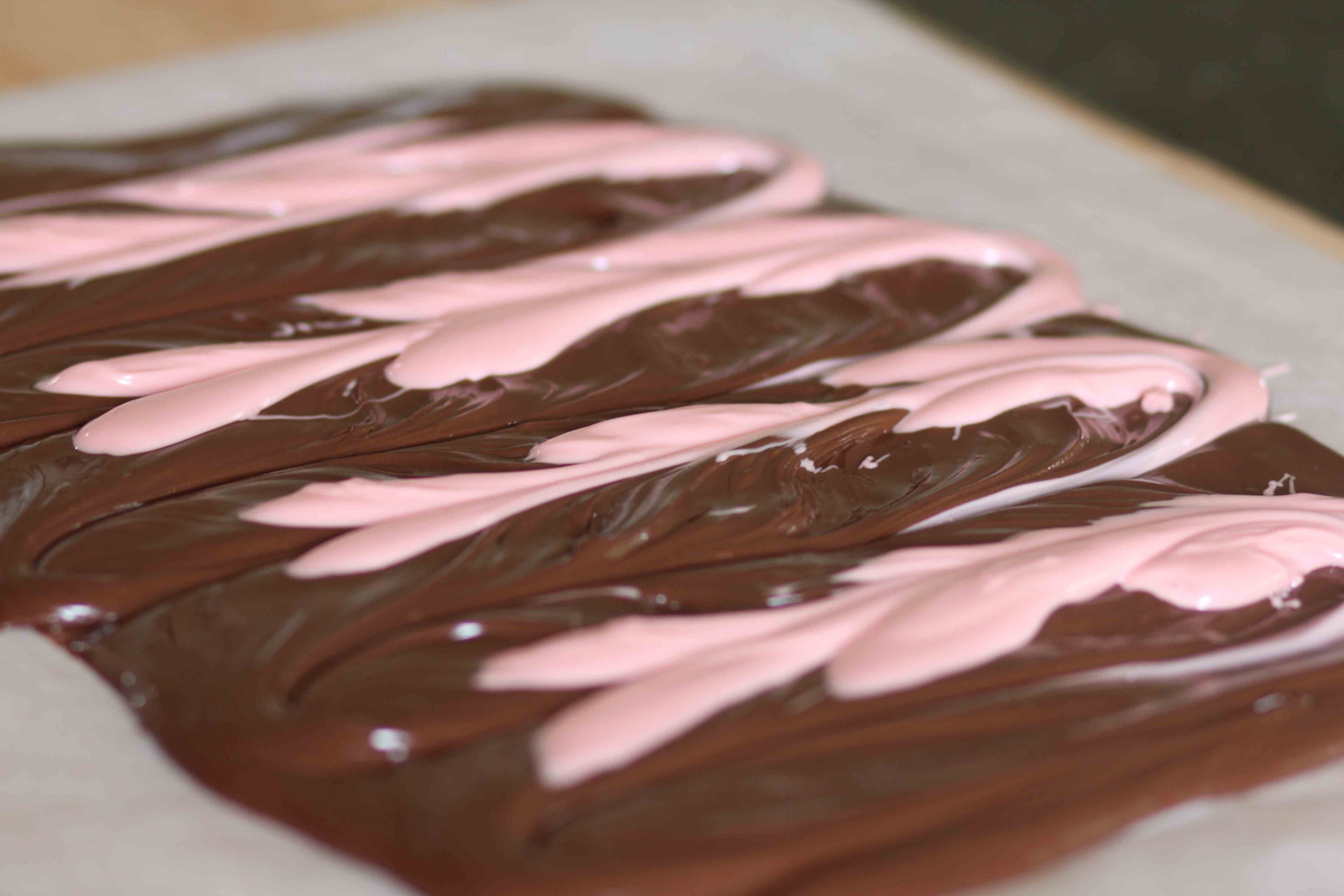 After swirling, drop around 1/2 cup each of various sorts of Easter candy on top (including some sort of colored Oreos). Press the candy lightly into the chocolate, and let it set for about 3 hours.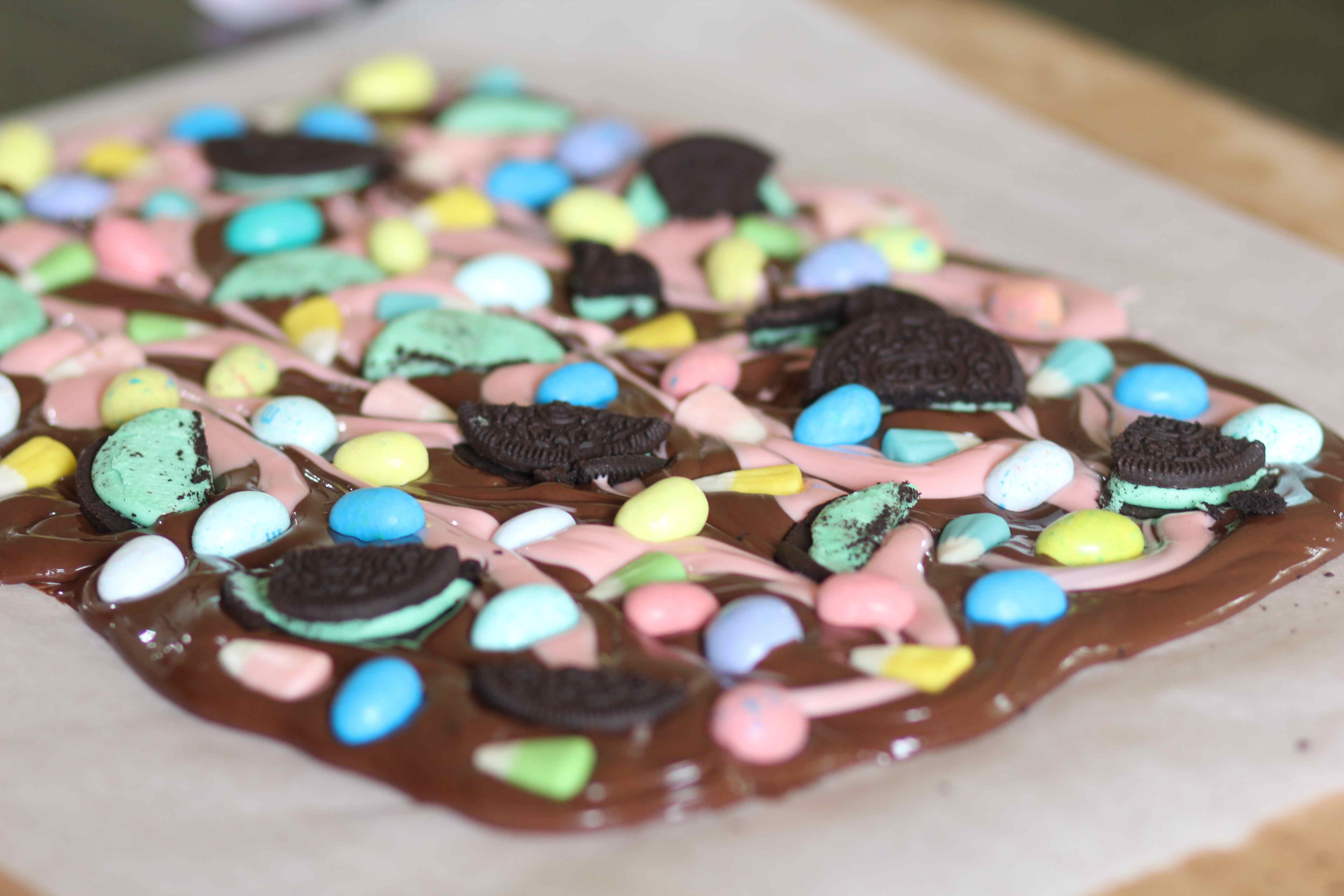 Chop the bark up into rough pieces, and enjoy. This recipe has become an Easter tradition for me, and I hope you can give it a try as well!
Adapted from Gingerbread Bagels (no longer online)
Makes about 25 servings

Ingredients
1 12-ounce package Semi-Sweet Chocolate Chips
1 12-ounce package Milk Chocolate Chips
8 ounces pink Candy Melts (or a little less than a 12-ounce package)
1/2 cup (more or less) of the following:
Easter Corn
Peanut Butter M&Ms (Easter version)
Mini Robin Eggs
Cool Mint Oreos
*Feel free to substitute these ingredients with the candy of your choice!
Directions
Lay a large piece of parchment paper on your workspace.
Melt the chocolate chips using a double boiler. (You can also simply place them in a bowl resting on top of a saucepan containing simmering water. Make sure the bowl isn't touching the water.)
Spread the melted chocolate onto parchment paper in the shape of a rectangle, approximately 9 by 12 inches.
Melt the candy melts in the microwave according to the package instructions. Using a spoon, drop the melted candy onto the chocolate bark (9-12 dollops).
Using a knife, swirl up and down through the rectangle, then back and forth.
Sprinkle the candy of your choice on top of the rectangle, and press down lightly. Let the bark set for 3 hours. Cut into pieces and enjoy!