Jelly beans aren't just for filling Easter baskets. You can use them to decorate too! Not only are these whimsical springtime topiaries extra sweet (literally and figuratively), they are also incredibly simple to make. Put them on your dining room table for a new take on typical centerpieces. Just keep reading for the how-to.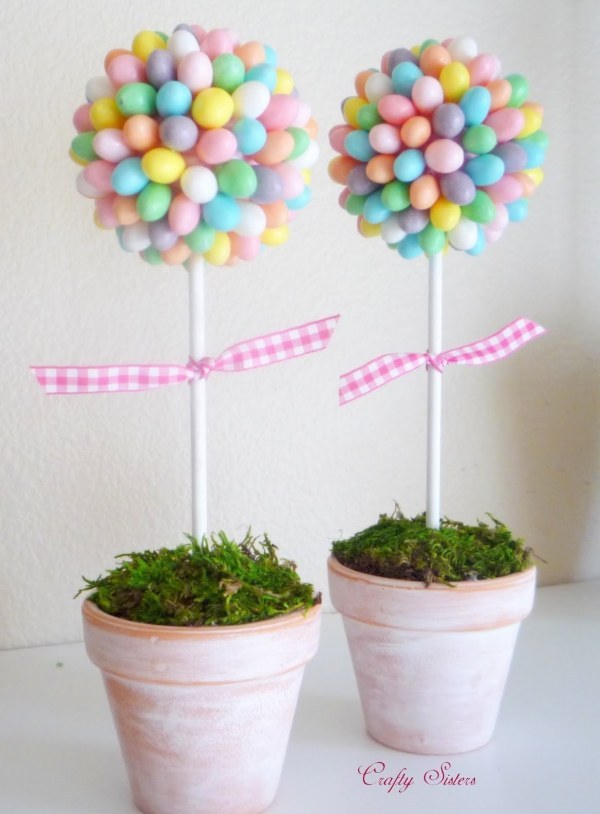 Photo by the Crafty Sisters
For this project, you will need a small flower pot, a styrofoam ball three inches in size, a dowel rod and multiple bags of jelly beans. You will also need a piece of floral foam, white paint and some moss to decorate. Begin by painting your styrofoam ball and dowel rod. When they both are dry, stick the dowel rod into the center of the ball. Then, place a piece of floral foam at the bottom of your flower pot to hold your topiary in place. Next, use a hot glue gun to cover your ball in jelly beans. When you're all done, fill your flower pot with some moss to hide the foam at the bottom and tie a fun ribbon around the dowel rod for a bright last-minute touch.