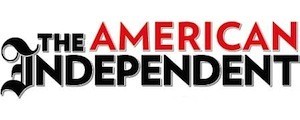 Amid online education wave, a rural college chooses face-to-face programs

As online higher education programs grab headlines across the country, one rural community college in Arizona fought for – and won – the ability to offer more campus-based degree programs to its students.

This fall, Eastern Arizona College, a small community college in the southeastern corner of the state, launched two on-site bachelor's degree programs in partnership with Arizona State University.

The school finally won the programs after a nearly decade-long lobbying effort.

The programs – in nursing and business – represent a significant shift in the way Arizona provides higher education to rural communities and are "expected to become an innovative model for bachelor's degree completion throughout the state," according to an ASU press release issued in March.

Eastern Arizona's new programs run counter to an increasing, and somewhat controversial, trend in higher education toward more online programs. Proponents say online programs expand access to college degrees while reducing costs.

In-person degree programs can be difficult to implement and may cost the state more than online alternatives, yet officials at Eastern Arizona say they are a more effective way of increasing bachelor's degree completion rates.

Arizona lags behind many states in bachelor's degree attainment, but lawmakers and educators say they are committed to changing that.

A representative from the Arizona Board of Regents told The American Independent, "We feel like better preparing our workforce and increasing the degree attainment level of our workforce will overall help our economic growth in the future. We've been a state that's really been over reliant on areas that haven't required higher education and that really, really hurt us during the last economic downturn."
"We felt abandoned"

A three-hour drive from the state's nearest public university, Eastern Arizona is, many people acknowledge, in the middle of nowhere. But despite its remote location, the school is a thriving educational and cultural hub for a close-knit, predominantly Mormon community and nearby Indian reservations, say people involved in the state's education system.

Officials at Eastern Arizona, convinced that online programs would not spur bachelor's degree completion in their rural community, relentlessly pursued more face-to-face options.
Several years ago, the Arizona Board of Regents tasked Northern Arizona University with providing bachelor's degree programs to remote areas of the state. But as state funding dwindled, the school pulled resources from some rural areas where they said they were losing money.

Max Phillips, who ran NAU's satellite programs for Eastern Arizona students for several years, said that as NAU pulled back resources from the programs, his ability to recruit more students was impeded, which in turn led to a further reduction in resources.

When he began, Phillips said, he had eight employees. By the time he left seven years later, he had two. "I was spread thinner and thinner," he said. "That correlation was very direct."

Mike Gardner, a lobbyist for Eastern Arizona, said that NAU abandoned its mission of serving rural communities. "All they really offered for our students were online classes," he said. "And so that was when we knew that we had a problem."

"We learned a lot from our NAU experience," Gardner said.
"You know how budgets go," he explained. "Any time you see appropriations from the state, sometimes when things are tight, the appropriations get a little lean, and so what NAU actually did was they, instead of continuing to invest in rural Arizona, NAU opened a bunch of branch campuses in Maricopa County, in Phoenix."

"We were not happy about that," Gardner said. "Because we understood their mission to be providing this rural education experience, not only on our campus, but in other community colleges. But they abandoned that and opened up these Maricopa County campuses. And I get that, because there's a lot more students there, so they get all that money from the tuition and there are more students to be had in Maricopa County than in rural Arizona, but that's when we felt abandoned."
Tom Bauer, an NAU official, told The American Independent in an email: "Some cutbacks were made at Eastern Arizona College because of low student count. The programs and services weren't viable for the few number of students. A half-dozen or so students in a business program was not sustainable."
"Any decisions to increase or decrease programing in other areas of Arizona were made independently of what was occurring at Eastern Arizona," he added.
"NAU has more programs than ever offered to students through our Extended Campuses division," Bauer pointed out. "Granted these programs may be online, but that is the nature of distance education and the changing face of higher education," he said.

Finding a solution

Arizona, like many other states, does not permit community colleges to independently offer four-year degrees, although Eastern Arizona has repeatedly tried – and failed – to lift that restriction.

For years, Eastern Arizona officials, frustrated that their working and otherwise place-bound students had little access to affordable bachelor's degree programs, backed legislation that would have allowed the school to grant some four-year degrees. Some local employers, struggling to meet certain workforce needs, supported the idea. Those proposals were opposed by a coalition of private and public universities that argued the bachelor's degree programs would be costly, duplicative, and destructive to the private higher education industry.
But several people credit Eastern Arizona's persistent lobbying for spurring the new on-site Arizona State University degree programs.

Rich Crandall, a state lawmaker who supported a bill last year that would have allowed Eastern Arizona to grant bachelor's degrees, said, "A lot has happened in the last 12 months as a direct result of that bill failing. And it's good stuff. It really is good stuff."

He added, "When that bill died, everyone, especially the president of ASU, Michael Crow, said let's find a solution for the people of Safford who want to stay in Safford and get a four-year degree, and so he created the Eastern Arizona-ASU partnership and from what I've heard it's got some great legs."

The new programs are the result of extensive study of student and workforce trends. In addition to the two programs that launched earlier this year, the schools plan to roll out four more degree programs – in teaching, applied science, and two yet-to-be determined areas. Student tuition is a fraction of what it is at ASU's main campus.
Gardner, the Eastern Arizona lobbyist, pointed to another advantage of the agreement. "The deal that we signed with ASU 18 months ago was iron clad, long term, so they can't walk away," he said, "unlike NAU that walked away from us."

Although the new program is unique to Eastern Arizona, a representative from ASU said that other community colleges in the state have already expressed an interest in launching similar programs.

Dr. Maria Hesse, an ASU administrator who worked on the programs, said, "To be honest, several colleges have asked already, I think the ASU administration is trying to figure out whether or not there is a way." She added, "They're such a large university, and they can bring to bear a lot of positive things, and I think they are giving that some thought."

An "awesome program"

Dave Nicholas grew up near Eastern Arizona, served as the school's student body president, and graduated with his associate's degree in May. The same month, he married his wife, a fellow Eastern Arizona graduate.

Although the young couple initially planned to move to the Phoenix area and continue their education, "we realized financially it wasn't the best option for us," Nicholas said.

He praised Eastern Arizona's new on-site bachelor's degree programs, one of which his wife is currently enrolled in: "It's an awesome program that allows her to work as a nurse and go to class the first year, one day a week, and then next year, it will be two days a week. And she's able to do that at a major discount compared to the price she would have to pay if she were to go to ASU and do it."

"I feel like the administration really pulled hard to help people further their education at a cost that's affordable. And so not only are we saving money on tuition, but we're saving a lot of money on cost of living," he said.

Although Nicholas himself was originally interested in enrolling in the new ASU business degree program that Eastern Arizona offers, he recently got a job that interferes with the class schedule. Instead, he enrolled in an NAU program online, though he said, "I think online school maybe scares people."

"I think ideally the best situation would be those four-year programs here offered at EAC in person," he added. "People showing up as freshmen knowing that that's going to be an option for them."

Still, Nicholas said, "I'm really grateful, I'm glad I had the opportunity to go to [Eastern Arizona]. They do care about us furthering our education. Even if it's two hours away from everything, in the middle of nowhere."
REAL LIFE. REAL NEWS. REAL VOICES.
Help us tell more of the stories that matter from voices that too often remain unheard.
BEFORE YOU GO
PHOTO GALLERY
A Timeline Of For-Profit Lobbying