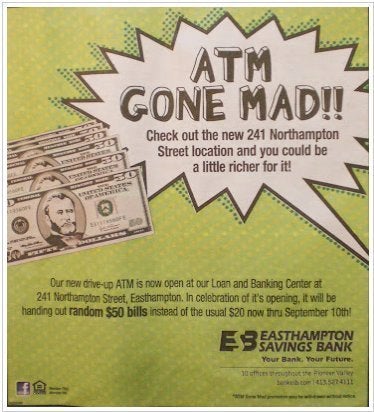 Who's up for a little reward without the risk? That's exactly what one community bank is serving up with a recent ATM promotion.
Easthampton Savings Bank is promoting its new Loan and Banking Center in the western Massachusetts city by letting the ATM there go wild. The machine will spontaneously give customers $50 bills instead of the typical $20 bills through Sept. 10, according to a local blogger. While the malfunction is intentional, the rumor of free cash may very well cause a frenzy in an area that's already caught the gambling bug.
This isn't the first time an ATM has given out extra cash. Last month, crowds gathered around an ATM in Ipswich, England, after a rumor that the machine was giving out free money -- accidentally -- quickly spread. And back in 2009, Michigan resident Ronald Page took Bank of America for a ride after several casino ATMs allowed him to withdraw unlimited funds, to the tune of $1.5 million. Page chose to risk his newfound money and subsequently gambled it all away, before being indicted for stealing bank funds.
Unlimited access to cash isn't so unthinkable, at least for some. An innovative Tampa strip club has a "Make It Rain Machine" that allows customers, both on-location and remote, to shower dancers with up to $2,000 in dollar bills from an ATM-like dispenser located on the club's ceiling. In May, photo evidence of some serious rich-kid behavior surfaced on Twitter, when NBA star DeShawn Stevenson posed in his kitchen with an ATM installed in the background.
While the convenience of such a cash portal isn't arguable, an in-home ATM doesn't come cheap. TMZ reported that Stevenson charges his buddies a hefty $4.50 transaction fee for withdrawals.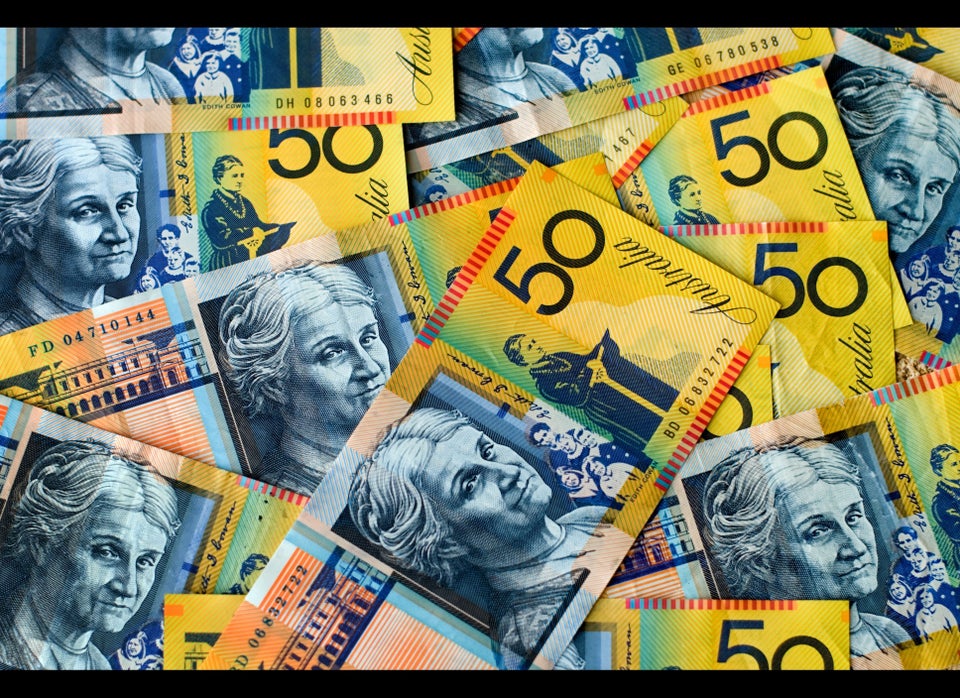 Cool Currencies Of The World