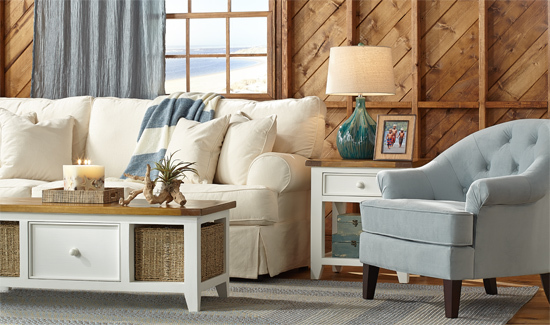 Whether you live by the beach or inland, the coastal look provides the perfect environment for a relaxing summer. Here are a few tips for decorating a coastal style home, both inside and out.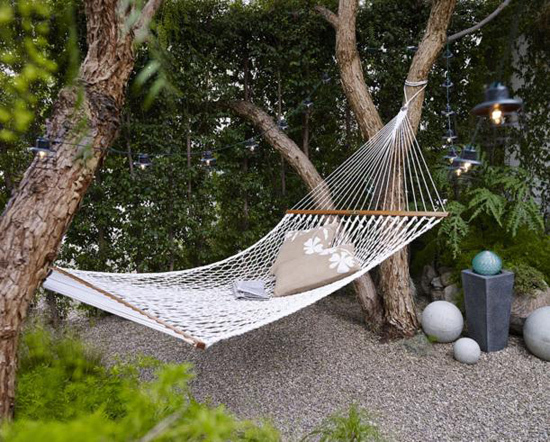 Consider the elements. Sun and wind will both impact the choices for your outdoor spaces. Select appropriate materials for furnishings and accessories, like weathered wood, teak, stone, and galvanized metals. These lend themselves well to coastal style decor since they can withstand direct sunlight and strong winds -- all important elements when decorating a beach style home.
Use outdoor fabrics indoors. They're no longer the stiff and unwelcoming materials of the past, which were suited only for use on patio umbrellas and chair cushions. Today's outdoor fabrics are soft, livable, durable, and available in a wide range of colors and patterns. Sunbrella curtains and pillows are perfect to use outdoors on a deck, and are just as suitable in the living room too.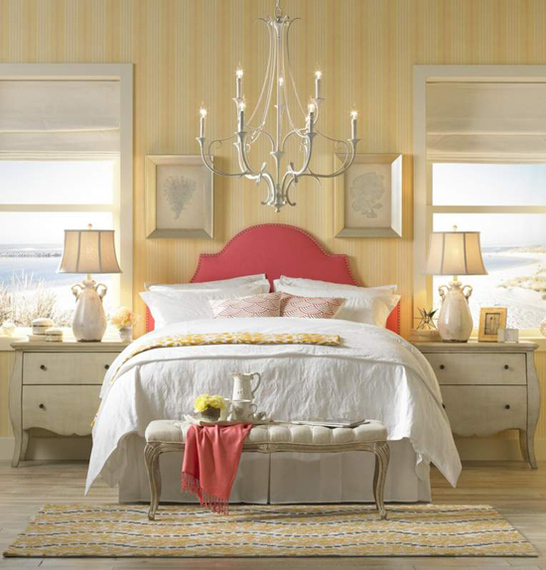 Play with scale. The coast is wide and expansive -- so be sure to reflect this characteristic in your home! Large-scale outdoor seating feels generous and welcoming. And a statement chandelier in a coastal style will provide a location-appropriate wow factor to your interior.
These are just a few important things to consider when decorating a coastal style home. One final tip - a laptop or tablet is the perfect way to shop for your home decor online while you sit outside and enjoy the summer breeze.
Related