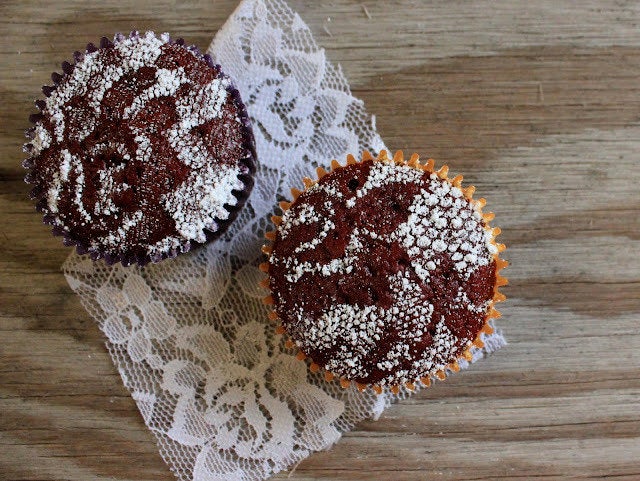 Unless you have a skilled and steady hand, decorating cakes and cupcakes can be challenging.
There's a lot to worry about. First, you have to try to smoothly apply the frosting (which is easier said than done). Then there's piping the frosting, which involves coordination between your two hands -- one has to apply consistent pressure to the bag while the other moves at a steady and elegant pace. It's stressful! And if you don't succeed it can result in a cake that looks like this.
That's some serious pressure. And you know what? You don't have to take it because stencils can get the job done. Cake stencils call for just a sifter and some powdered sugar (or cocoa) -- no frosting necessary. But how many of us occassional bakers have a stencil lying around? And how many of us feel like going out to get one? (If you do, they are fairly affordable.)
Luckily, with a genius cake decorating hack, you can decorate your baked treats with items lying around the house -- so long as you're into lace and doilies.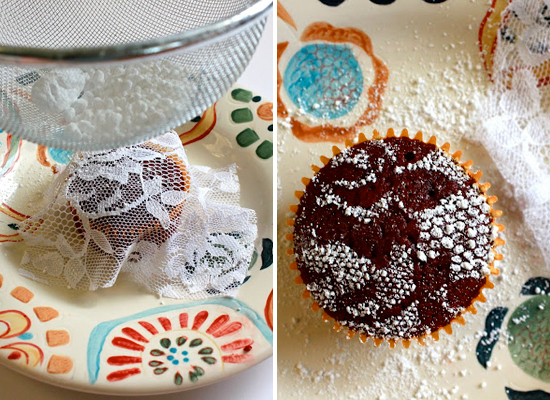 This hack, brought to us by blogger Sweet Verbena, is incredibly simple to do. Use a piece of lace, the cut-out part of a doilie or anything else similarly patterned and lay it over the (cup)cake. Dust with powdered sugar or cocoa. Quick tip: cocoa shows up nicely on yellow cake and powdered sugar pops on red velvet or chocolate. The only downside to this trick is that you have to wait to decorate right before serving for the best results -- the moisture from the cake makes this dusting disappear with time.
Want to try this hack? Give it a shot with one of the best cupcake recipes from the web.