This year, we've become especially enamored with rustic holiday homes - and have been hunting for new ways to bring woodsy charm into our own abodes. Luckily, Dot & Bo's in-house DIY expert, Josue Zavala, knows the perfect way to do just that.
Check out his guide for five-step embroidery hoop ornaments with tons of rustic charm. Let the holiday decorating begin!

Here's what you'll need to get started:
3" Wooden Embroidery Hoops. You can choose assorted sizes for variety.
Fabric. You can use any textiles that you have lying around, but we recommend plaid to achieve an outdoorsy, wintertime look.
Scissors
Hot Glue Gun
String. We love the look of copper thread, but any natural looking twine will work.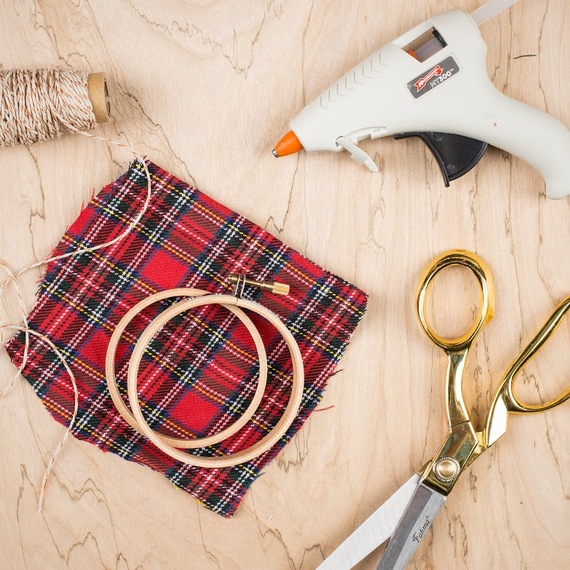 Once you have all your materials in place, you're ready to make your ornaments. Be sure you have a plug nearby so that you can start warming your hot glue gun as you complete the first few steps.
2. Sandwich Your Fabric Between the Two Hoops
Lay out the fabric over the smaller of the hoops. Then place the larger hoop on top, locking the fabric in place.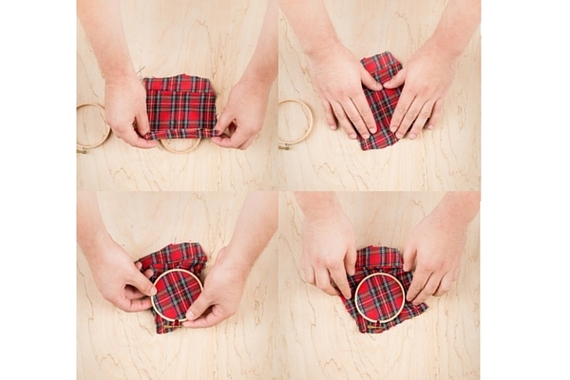 4. Glue Excess Fabric Down
Flipping your hoops over, use your hot glue gun to draw a line along the inside of the back hoop. Press excess fabric back and down so that it tucks away nicely into the hoop.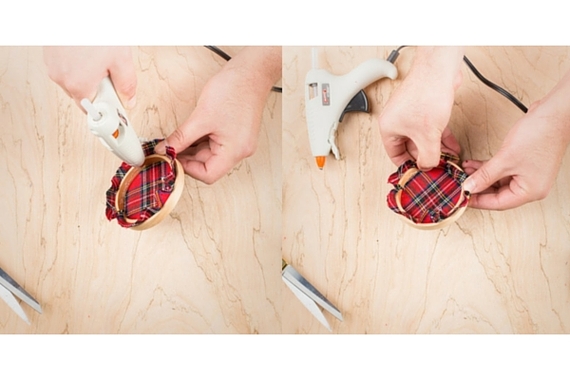 Cut about six inches of string and loop it through the top of your embroidery hoop. Tie it tightly in a loop so that there's enough room for it to hang on a branch.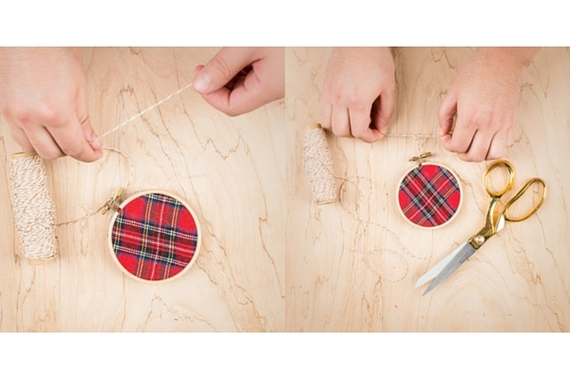 And voilá! You're done. How easy was that? In just five easy steps, you've got a new ornament that adds that cozy, mountain lodge charm to your Christmas tree.