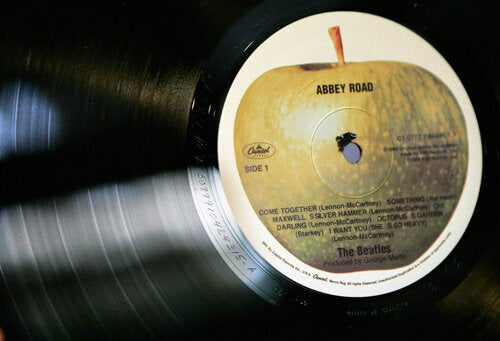 When it comes to contemporary songwriting, the obstreperously sizable squad who complain that "they don't write 'em like they used to" have got it seriously wrong. The bracing truth is that they do write 'em very much as the outstanding pop songwriters of the mid-20th century used to. No call to mention the myriad names of the older songwriters, but there's a pressing need to mention at least some of those producing today's songs. They're the ones following in the indelible footsteps of their Broadway/Tin Pan Alley predecessors' traditions and influences, particularly in regard to a continuing commitment to scrupulous craft.
Prominent among them are Kait Kerrigan and Brian Lowdermilk, Lance Horne, Sam Davis, Michael Patrick Walker, Scott Evan Davis, Georgia Stitt. I say "prominent" by virtue of their songs' quality, not because of their wide recognition. To the contrary, their names are all but unknown to more than a (still too) small group of adventurous singers who seek them out for material as well as to intimate-room habitués who get to hear the material and take note of the origins.
Indeed, these songwriters remain so unfairly unattended to that recently they've taken new measures to expose what they do so well. They're releasing CDs that, in a way, are updated versions of the demos old-line publishers regularly put together to show to record company A&R staffers and their roster of singers.
But the record business -- what's left of it -- is greatly changed and has been for the several decades since singer-songwriters took over the charts, followed by, for instance, rap artists as well as disco music-makers where lyrics became of secondary importance. This is a more polite approach to saying that current lyrics have tended to be so dumbed down that in more instances than are conscionable a song now may contain only one (often scatological) phrase sung or spoken repeatedly for three to five minutes.
Aside from the many sociologically reflective hip-hop perorations, songs at the moment boasting lyrics that can be considered sophisticated, witty, psychologically complex, romantically adult, maturely silly are few and far between. More often than not in a society suspicious of intellect and reassured by anti-elitist sentiment, these sorts of songs have come to be considered commercially risky.
Anyone interested, however, in hearing how marvelous today's tunesmiths can be -- sometimes as singers, too -- could do a lot worse than scoping out the following CD releases from the last year or two, some of them capitalized for between $25,000 and $75,000 scraped-together amounts and all of them featuring a parade of first-rate Broadway warblers:
Kait Kerrigan and Brian Lowdermilk, Our First Mistake (Sh-K-Boom): Arguably the best of the new and industrious crop, these two have the knack of catching the wooziness of love in their words and melodies. They've already written at least one song that singers want to add to their repertoire, "Run Away With Me"--"We'll be on the road like Jack Kerouac, looking back." On this 10-song collection, that dandy ditty is delivered by the impassioned Michael Arden, who shows up on no fewer than three of the CDs mentioned in this column. The equally impassioned Matt Doyle lets "Last Week's Alcohol" go to his head and heart.
Lance Horne, First Things Last (Yellow Sound Label): Naturalized United States citizen Alan Cumming opens these 15 songs with the soaring, scathing, satirical "American," which includes the testimony, "I take to the skies, I take to the lies, I take to the fries -- all for freedom." Horne swivels from introspective thoughts like "Last Day on Earth" to comic turns such as "the Little Prince" (the narrator hates the children's classic tale) and "Little White Asparagus Blues," which Horne himself projects with easy-going humor. Lea DeLaria appears on the sardonic "Hurry Up and Take Your Time," Cheyenne Jackson on the beautifully strange "Strange Bird."
Sam Davis, Love on a Summer Afternoon (PS Classics): A composer able to write a muscularly wistful melody, Davis has impeccable taste in his lyricists. They include -- note these names -- Mark Waldrop, Sean Hartley, Randy Buck and Georgia Stitt (whose "This Ordinary Thursday" CD also deserves attention). Among Waldrop's contributions are the introspective father-son "The Boy He Wanted Me to Be" (Michael Arden singing), Hartley's the same-sex "Goodbye to Boston" ballad (David Hyde Pierce singing) and Buck's lovely "Greenwich Time" (Gavin Creel singing). The comic highlight is Waldrop's "A Kilt is Not a Dress," sung by Will Swenson and Christopher Sieber and including the rhymed "tartan" and "fartin'." Among the inventive orchestrators are Jonathan Tunick and Ned Ginsburg.
Michael Patrick Walker, Out of Context (Yellow Sound Label): He's the composer-lyricist-arranger-orchestrator of these songs about 21st-century love, which isn't the simple condition it probably never was. The tunes often conjure the frenzy of the desperate and confused--and aren't out of keeping with Stephen Sondheim's compositions. (Unsurprisingly, Sondheim is a beacon for several of the era's wise and smart songwriters.) Lisa Howard socks "Irene" across. Telly Leung and the forever ardent Michel Arden make the father-son "Different Kind of Man" forceful. Kelli O'Hara does her usual wonders with the poignant "Moonflower." Cheyenne Jackson sees to it that "I Believe," which isn't Ervin Drake's ditty of the same name, comes off every bit as believable.
Scott Evan Davis, Cautiously Optimistic (Sonic Landscapes Music): At the same time as Davis's melodies seem to be adventuring in all directions, they're tightly constructed. It's a paradox that renders the CD's title tune, as sung by the fervent Julie Reyburn, compelling. A sub-theme among the songs is parent-child relationships. Of the 12 tracks, the most ready to fly is probably "Ready to Fly." Like many of the writers today, Davis has the pipes for his own canon -- and not just because songwriters are often their best interpreters. His CD-closing "I Am," about the gift of acceptance, is a bona fide winner.
As are all five of these songwriters' welcome self-promotions.
Related
Popular in the Community