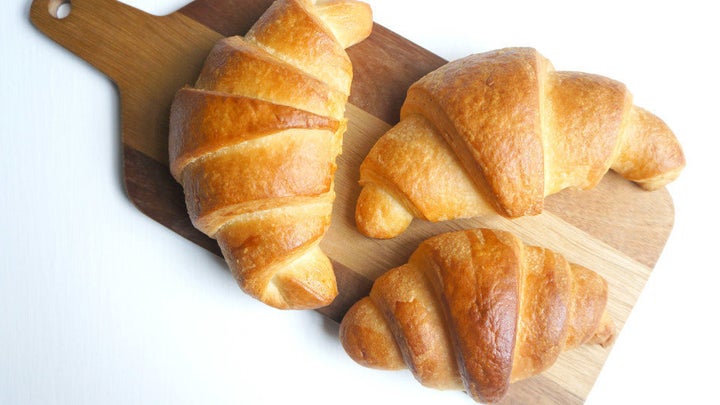 The Buttery, Flaky, "You Made This?!" Pastry
Homemade croissants don't require any special ingredients, equipment or degree in French
viennoiserie
. All you need is time, so the dough can rest and rise.
Eat Make Celebrate
's Yasmina Jacobs walks newbies through each step in this uncomplicated recipe, which basically consists of combining yeast, warm milk and sugar with flour, butter and salt; shaping the risen dough into crescents; and, baking until puffed up and golden. Serve the croissants with jam and tea for a très Parisian morning, or afternoon snack.
Get the recipe: Croissants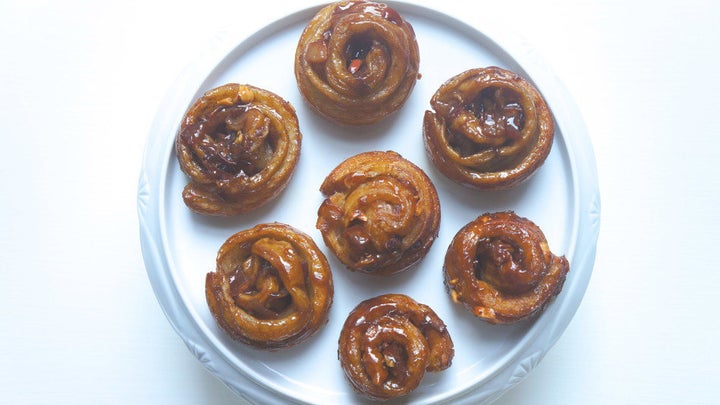 The Antidote to Pumpkin-Muffin Overload
For this twist on a fall classic, Jacobs turns old-fashioned caramel apples into a breakfast (or -- who are we kidding? -- anytime) indulgence. She suggests using store-bought puff-pastry dough, or sheets, as a shortcut, since the real star here is the rich, toasty tone of the caramel and apples. The other fabulous trick to this recipe is to bake the buns in a muffin tin. This keeps each treat from spreading out too much, and will ensure there are no squabbles over who gets the biggest one.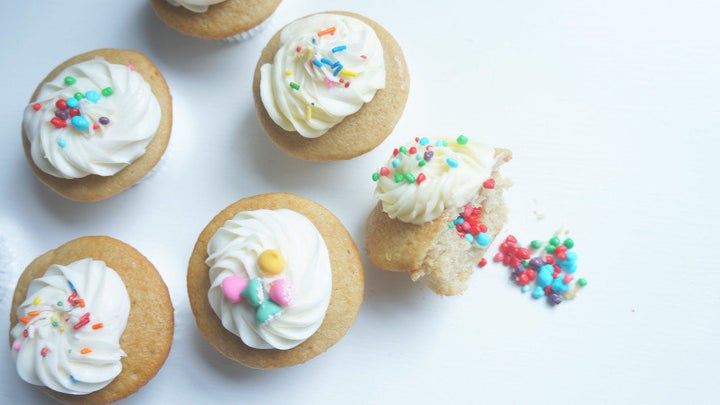 The Cupcake They Never Saw Coming
Cupcakes at an office get-together? Yawn. But individual cakes with a totally unexpected filling? Now you've got our attention. They're a lot easier to make than you'd think: Just bake cupcakes as usual, let them cool then use a sharp knife to remove a cone-shaped piece out the center of each cake. Fill with sprinkles, rock candy or mini anything: M&M's, Reese's Pieces, gummy bears, SweeTARTS or other tiny sweets, then cover with the reserved piece and frost.
Get the recipe: Candy-Filled Cupcakes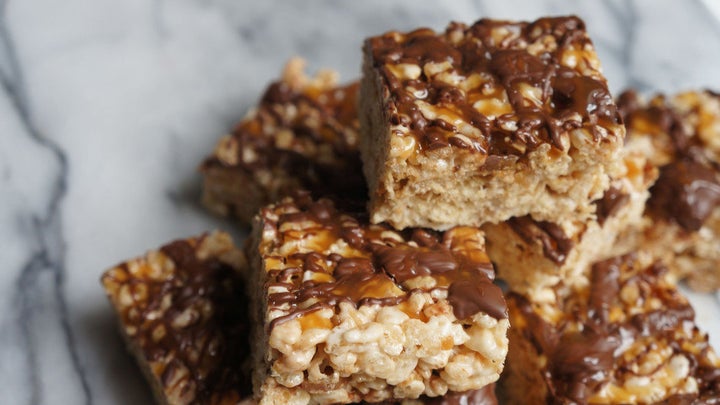 A Step Up for the Traditional Bake-Sale Bar
Jacobs' next-level Rice Krispies Treats redefine the back-of-the-cereal-box dessert. First, she folds in chopped candy bars (Snickers, Rolos, Milky Way or Twix all work well). Then, once she's pressed the bars into the pan, she drizzles melted dark chocolate and caramel sauce on top, finishing with sea salt for an unreal salty-sweet combination.
Get the recipe: Salted-Caramel Rice Krispies Treats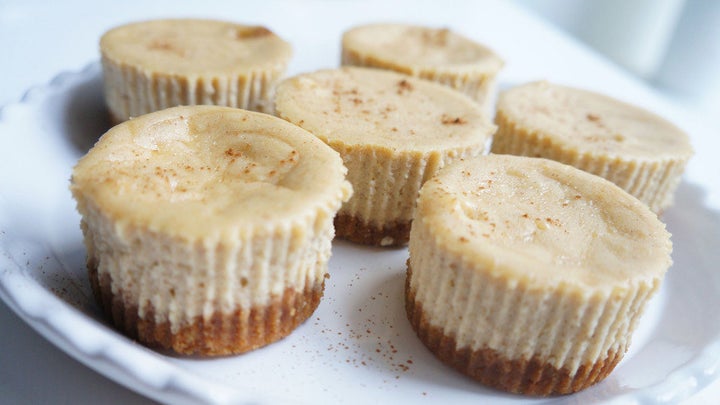 The Seasonal Cakes You Can Make Ahead of Time
Cheesecake is always a crowd-pleaser, but it's a chef-pleaser, too, since it tastes even better after spending a night in the fridge. To make these beauties, you can use any kind of cookie crumbs, using anything from graham crackers to Nilla Wafers. The filling is just cream cheese, sugar, eggs, cream, spices and a few spoons of maple syrup. Make them in cupcake wrappers for easy serving.
Get the recipe: Maple-Spice Mini Cheesecakes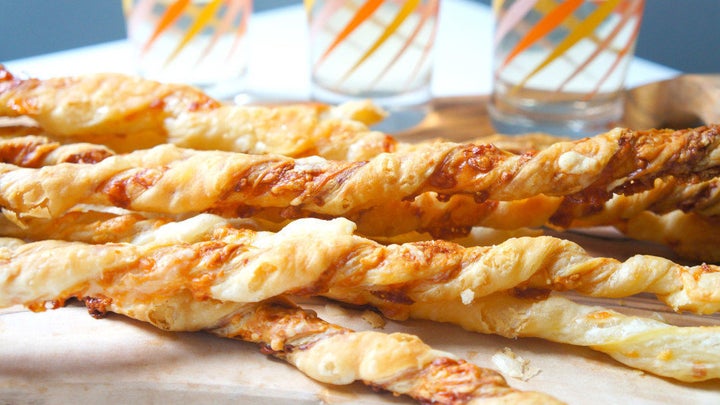 The All-in-One Savory, Salty Bite
If your gathering is taking place in the late afternoon, or evening, and there are cocktails involved, look no further than these crisp, flavorful, just-a-little-bit-spicy cheese straws. They combine the crunch of breadsticks with the rich flavors of Parmesan and sharp cheddar, and beautifully complement wine, champagne or punch. Stand them up in a glass to serve, surrounded by grapes or berries.
Get the recipe: Cheese Straws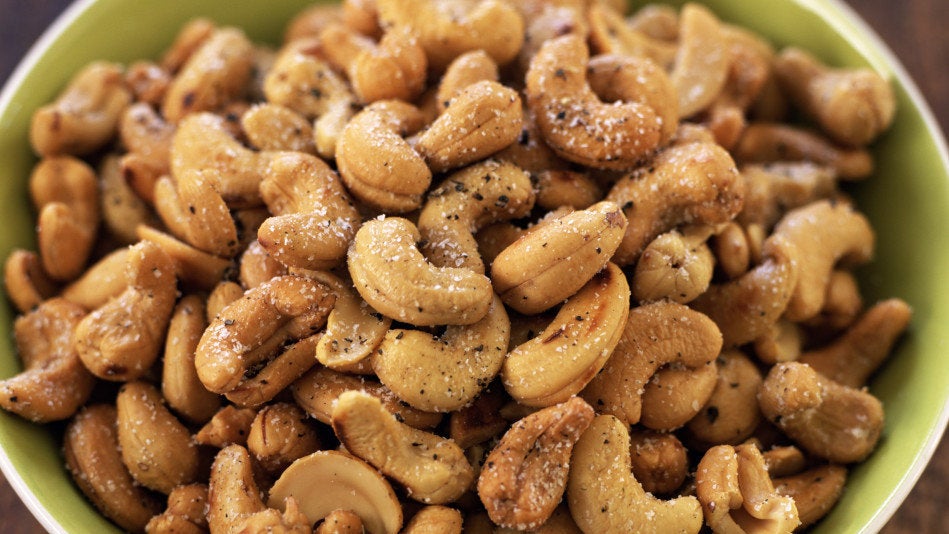 New Healthy Snacks Every Busy Woman Should Keep at Her Desk
Popular in the Community