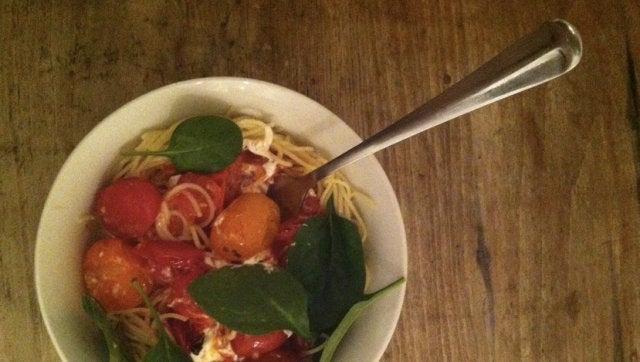 At HuffPost Taste, we're big fans of stress-free cooking. Don't get us wrong -- we love spending weekends at farmer's markets, garnering bushels of fresh ingredients for more complicated dishes. But when we're exhausted on a particularly packed weeknight, we'd rather rely on a simpler dinner that we can throw together in minutes -- yet another reason why we are so thankful for pasta.
The go-to easy pasta dish, spaghetti and meatballs or meat sauce, is a staple for a reason. But with this meal there's the inevitable obstacle of choosing between quality and ease of preparation: Do you buy a can of tomato sauce from the store, or do you venture to make your own? The former is a hit-or-miss endeavor as far as taste goes, and the latter is no small feat.
Our solution? Make your own pseudo tomato sauce. This can be done easily by popping a cookie sheet filled with cherry tomatoes, olive oil, balsamic vinegar, oregano and basil in the oven for about 10 minutes at 400 degrees. The cherry tomatoes will burst, and their juices will mix nicely with the other ingredients to make a chunky, flavorful sauce. For a less chunky rendition, halve the tomatoes before baking.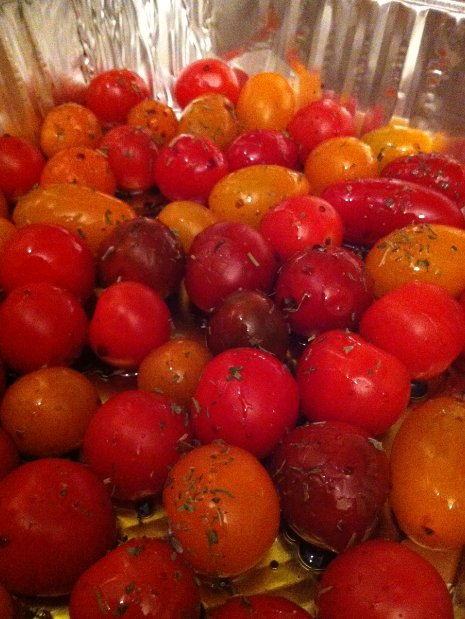 Pour this mixture atop your favorite pasta (which is cooking while the tomatoes are in the oven) -- we suggest angel hair -- and crumble a liberal amount of goat cheese on top.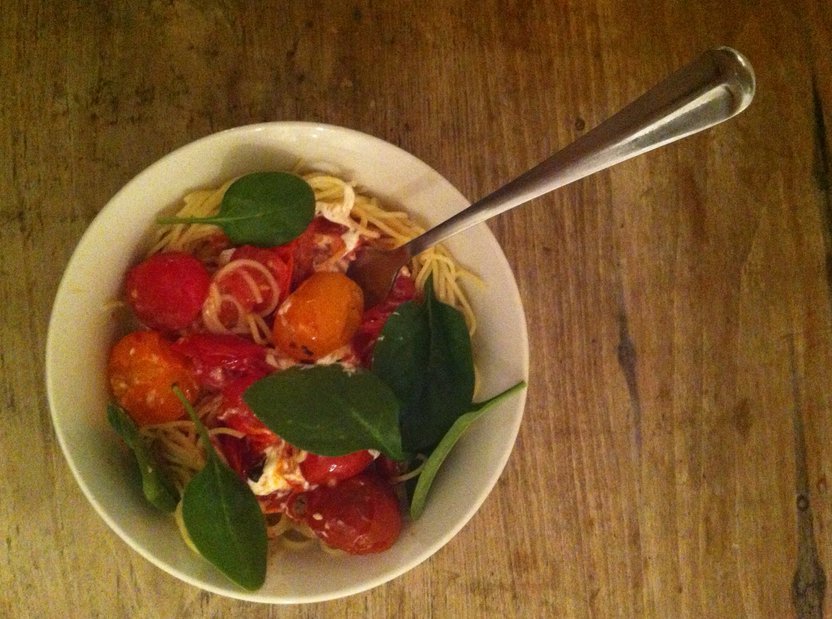 Voilà! A pasta recipe as quick and easy as it is unique and flavorful.
Do you have a favorite easy dinner recipe? Let us know in the comments!