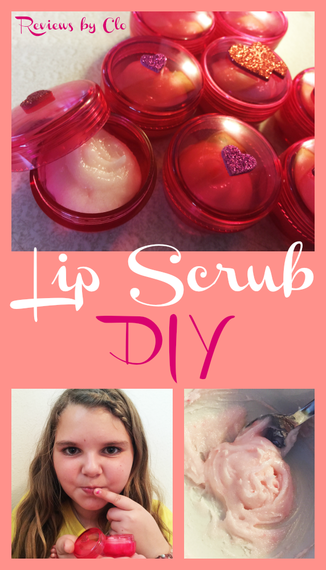 When it comes to fun DIY crafts we got you covered. That's why we're bringing you this super fun and easy way to make lip scrub for that special someone.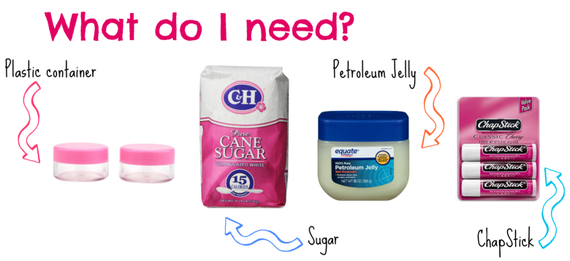 To get started you'll need the items above! You can substitute the ChapStick for any type of lip balm you prefer. Make sure the lip balm has color, if you're planning on adding some color to your scrub.
In a small bowl mix about 1 cup of petroleum jelly, a chunk of lip balm and two spoons of sugar. Based on how grainy you want your lip scrub to be is the factor on adding more sugar or Petroleum Jelly. There is no exact measurements so have fun with it. But a key rule I like to use is to start with about 3/4 more of Petroleum Jelly than sugar and add more sugar from there.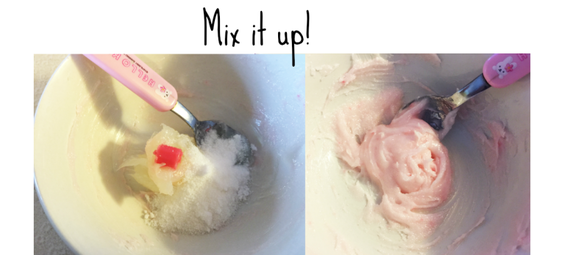 Be sure to mix well and push down to get the clumps out, however, some clumps of the lip balm are okay! If you'd like more color to your mixture just add more balm.
Once you're done, simply spoon the mixture into a ziplock bag, cut the corner and squeeze into your container.
Easy peasy! Add hearts or stickers to personalize the container if you'd like! We added some cute glitter hearts!