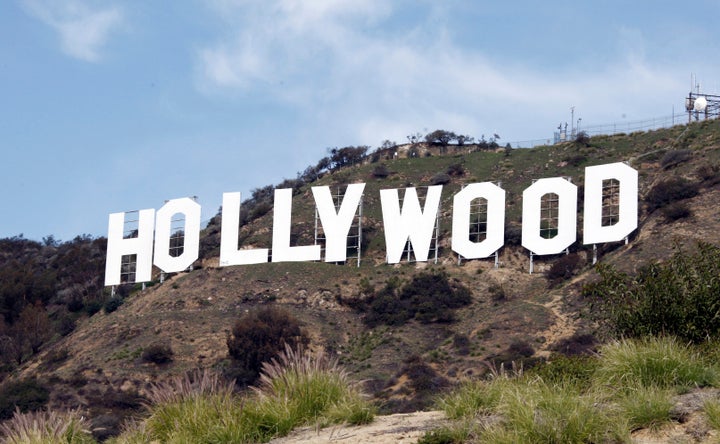 You may not think you know Peggy Pope, but you do. You certainly do if you're a Nine to Five fanatic. She's Margaret Foster, the secret tippler who salutes Jane Fonda, Lily Tomlin and Dolly Parton with a congratulatory "Atta girl" every time they give overbearing boss Dabney Coleman what for. That's why she names her worthy memoir Atta Girl: Tales From a Life in the Trenches of Show Business (iUniverse, 179pp.).
You also know her if you're an inveterate boob-tube viewer and have made a point of watching, say, every Barney Miller or ER episode -- not to mention other too-numerous-to-itemize series on which she's guested over the last three or four decades.
In other words, Peggy Pope -- who also can lay claim to stage credits like the original production of John Guare's House of Blue Leaves -- is one of those players whom you pass on the street, point at and say "I know you" without having a name to put with the face. She's one of those players whose number is way larger than the fleet of household-name stars.
Yes, she's one of those actors who have full and even exciting careers without ever seeing their name above Hollywood or Broadway titles. And that's one of the prime reasons why her reminiscences are valuable. What she has to say goes far towards filling the reader in on the vast array of unsung show-biz regulars and how they survive and -- experiencing ups and downs like everyone else -- even thrive.
Speaking of stars, they are viewed up-close and personal by the legions of busy supporting SAG and Equity card-holders. And Peggy Pope has certainly worked with her share of luminaries. Marilyn Monroe? Yes, Pope gets to comment on MM as a gracious colleague at Lee Strasberg's Actor Studio classes -- and the picture she paints is like nothing purveyed in Smash.
Who else drops by? Only the likes of George Clooney in his early days, Judith Anderson in her late days, Laurence Olivier, James Stewart backstage at his 1970 Harvey revival, Billy Crystal, Maureen Stapleton watched from the wings during a Rose Tattoo revival, Joe Papp, Elaine Stritch, even Jimmy Durante.
That's only part of the list. About Ann Miller in a road-company Mame where Pope was appearing as Agnes Gooch, she writes, "A living piece of celluloid accustomed to acting only when the camera was on her, [Miller] stood or sat politely, her whole body totally still, expressing nothing while I said my lines. Then she'd burst into glorious song and dance. It was the closest I ever came to being in a Busby Berkeley musical."
Pope's particulars include her being born and raised in northern New Jersey, the daughter of an especially conscientious physician and a show-business-disapproving mother. She's the granddaughter of a man who had a seat on the New York Stock Exchange and played poker with Diamond Jim Brady before losing his fortune in 1929. Having done an ice-skating act with sister Adeline when she was in her early years, she dropped the endeavor to seek a theater education at Smith. Somewhere in there was a short-lived marriage to a guy named Bill.
Her show-biz resume began accumulating credits not too long after she'd settled in Manhattan -- and all of it Pope recounts with great humor. She's a naturally funny woman when she's merely recounting the facts. Laughing out loud through these pages is a regular response. She just has a way of being humorously straight-forward, which certainly explains why directors and casting directors have tapped her for so many diverse roles over so much time.
Often, Pope, who has impressive recall, is amusing and movingly revealing at the same time. Announced as a Village Voice Obie winner for her performance in John Guare's Muzeeka (she played a hooker specializing in Chinese basket jobs), she recalls, "I felt my face go out of control, moving every which way at once. It had a mind of its own, seeming not to be a part of me at all, yet staying attached to my head... It just occurred to me now, as I'm writing this, that I was way too shy to win a prize, to be singled out as a winner. And it was my face, feeling cornered, that struggled to tell me this. Luckily, the rest of me stayed in the room."
So what do you say to Peggy Pope on the publication of this completely delightful account of a life well spent at supporting herself while in support? You say, "Atta girl."
REAL LIFE. REAL NEWS. REAL VOICES.
Help us tell more of the stories that matter from voices that too often remain unheard.