Sangria recipes need to be a part of your summer entertaining arsenal, period. In case you need to be convinced, consider the following: sangria is cold, boozy, fruity, and it comes in big batches -- every requirement for a perfect summer drink.
If you've never made a pitcher of sangria, don't let that scare you away from trying. It couldn't be much easier. All it takes is a little advanced planning, a refrigerator big enough to hold your pitcher, and absolutely zero culinary skills. Even if your knife skills are wonky, no one will be the wiser. We promise.
Watch the video to see just how easy it is, and then try this basic recipe. Once you get the hang of it, have fun substituting different fruits and juices -- this one's hard to mess up.
Red Sangria
Ingredients
serves 8
1 lemon, sliced
1 lime, sliced
1 orange, sliced
1 1/2 cups rum
1/2 cup sugar
1 bottle dry red wine, pre-chilled
1 cup orange juice, pre-chilled
Directions
Place sliced lemons, limes and oranges in a tall pitcher. Add rum and sugar, and mix to combine.
Refrigerate mixture for at least 2 hours to allow sugar to dissolve.
Pour pre-chilled wine and orange juice into the pitcher, and stir to combine.
Pour into ice-filled glasses, garnish as desired, and serve! Cheers!
Shot and edited by: Eliot Francese
Graphics by: Adam Glucksman
Related
Before You Go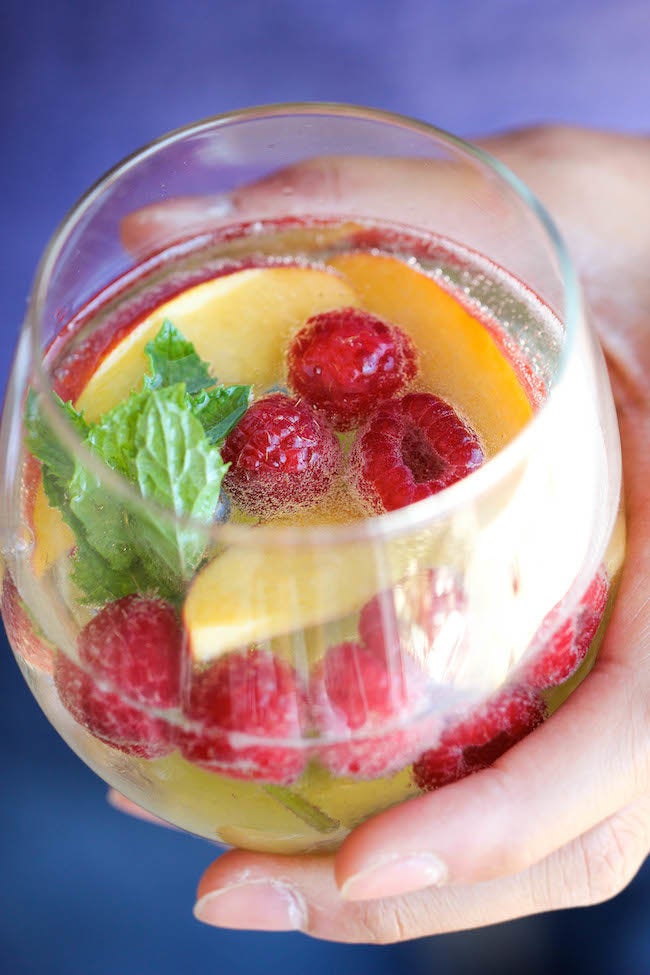 Sangria Recipes