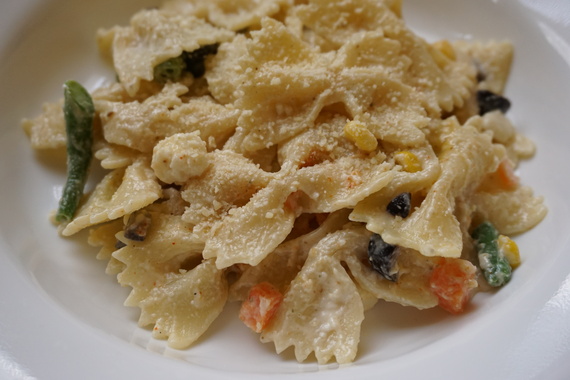 One of my favorite and easy things to eat and make is a salad. However, sometimes a salad with just vegetables is unsatisfying. I grew up influenced by my parents, who cook each day and believe that every dish must have a combination of fragrance, taste and color. The below recipe is a variation of my mom's pasta salad, which usually includes cubed ham and shrimp. My below version of her pasta salad is vegetarian, but fulfills my parents' requirements for fragrance, taste and color. With this recipe, it is very flexible as to how much of each ingredient you wish to add. Here is my take on pasta salad!
You'll need:
1 package bowtie pasta
6 oz. (half of a package) of Cacique Queso Fresco, cubed
1/2 can (20-25 ct.) of small olives, diced
1 1/2 frozen vegetables (corn, peas, carrots, green beans)
2 tbsp. mayonaisse
3 tbsp. Three Cheese Dressing
1/2 tsp. Mrs. Dash Garlic and Herb Seasoning Blend
1/4 tsp. cumin
1/4 tsp. seasoned salt
1/4 tsp. cayenne pepper
Grated parmesan cheese for garnish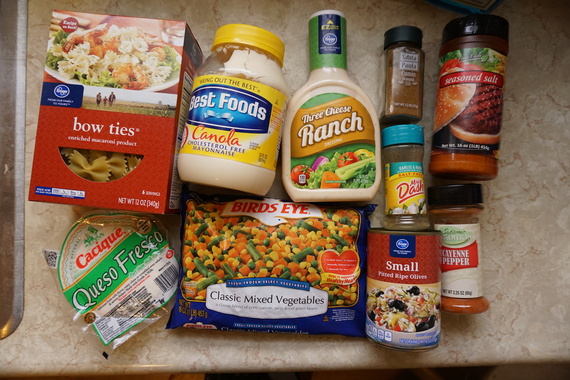 Cook pasta as directed on the package. I used 6 cups of water, brought it to a boil and cooked the pasta for 12-14 minutes.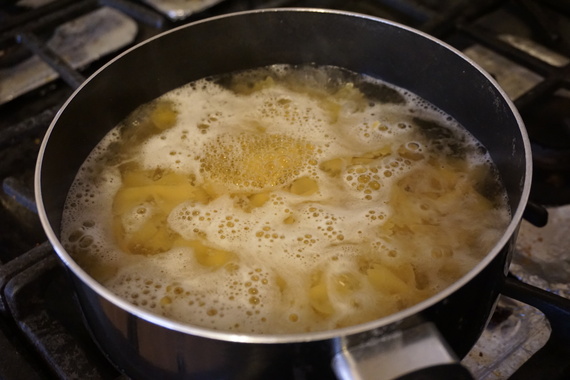 While the pasta is cooking, start cutting the queso fresco into cubes. I only used half of the package. I cut it horizontally to create two layers, and then cut the queso fresco into cubes.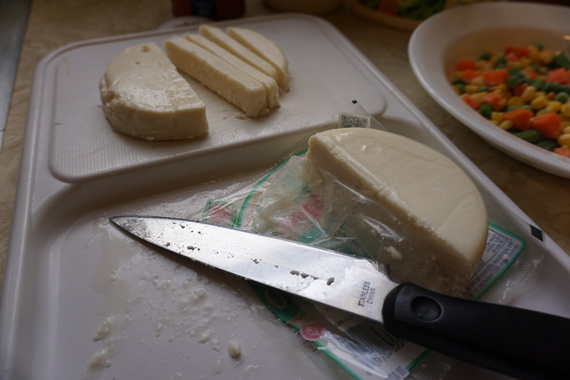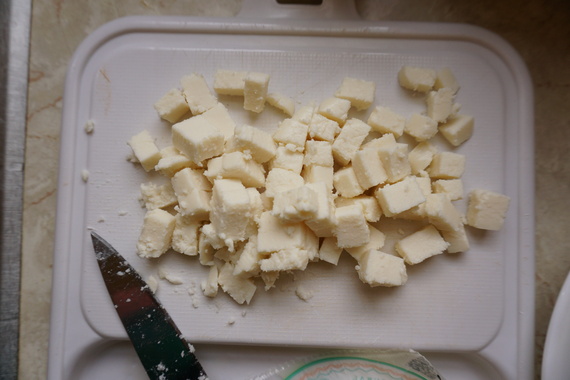 Next, pour the frozen vegetables into a bowl and cover it. Microwave the bowl for 3 minutes. Drain the water from the bowl and set aside.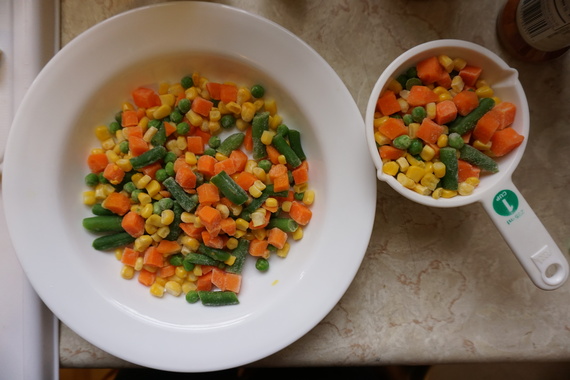 For the olives, I cut the olives into quarters first. Then I diced the olives into small pieces.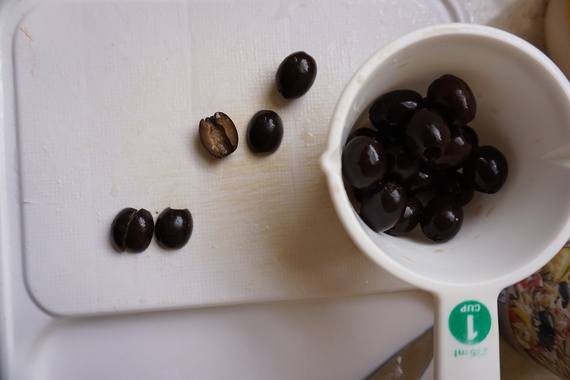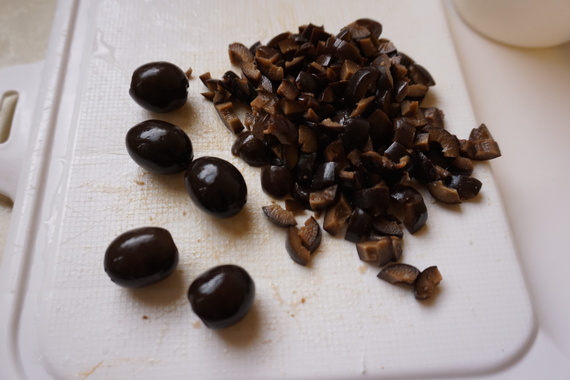 Once you are done cooking the pasta, where the texture of the pasta is al dente, drain the pasta. Rinse the pasta with cold water and drain again. Place pasta into a large bowl. You can continue preparing the vegetables while the pasta cools down.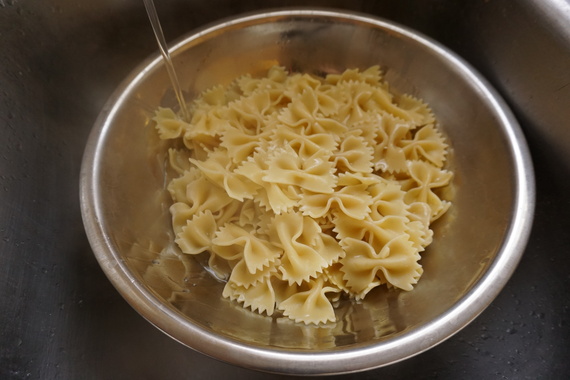 Once everything is ready, place the queso fresco, cooked vegetables and the olives into the pasta. Scoop out 2 tablespoons of mayonaisse and squeeze 3 tablespoons of three cheese dressing into the pasta. Put in the dry seasonings and gently toss the ingredients together. Like with the other parts of this recipe, anything can be adjusted to fit your tastes and preferences.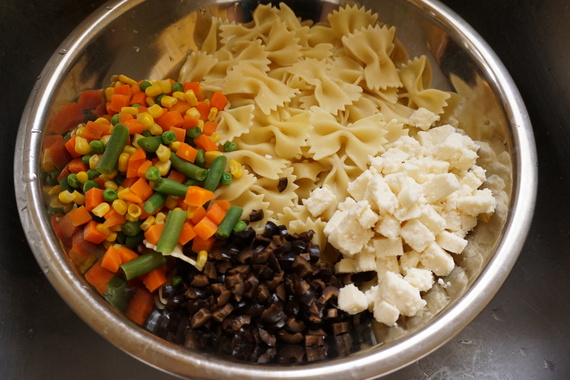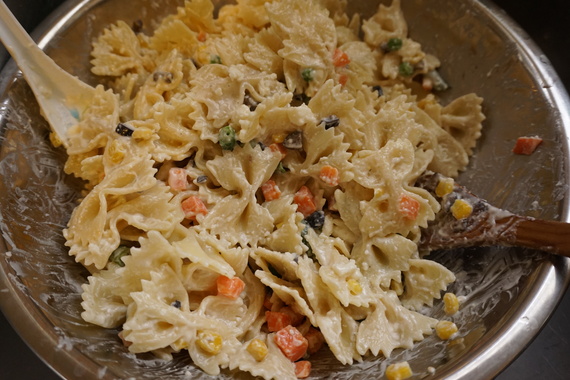 Chill in the refrigerator. Sprinkle with parmesan cheese when ready to serve! Don't the colors look beautiful? I brought this for lunch for a week along with my salad. This was a great meal!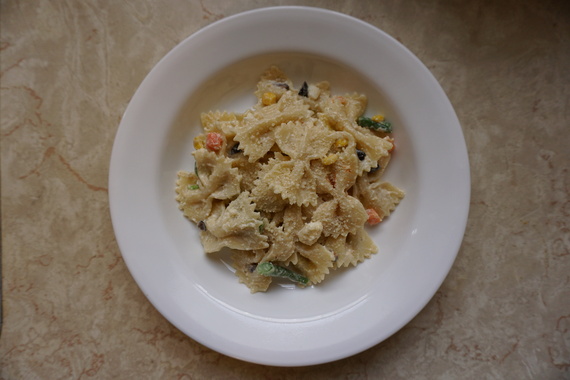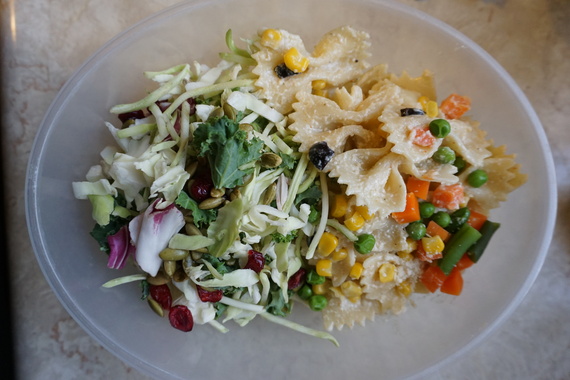 This recipe yields 6-8 servings. Preparation time is 40-45 minutes.
Related