Vol au Vent appetizers with brie and jam are quick, simple, but oh so elegant and perfect for your holiday party. Just be sure to make a double batch because these little goodies are going to disappear fast.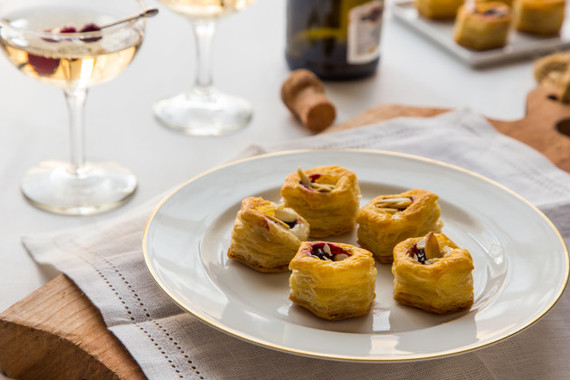 The hustle and bustle of the holidays is upon us. Big time. This year, my family's celebrations are going to be spread out over more than a week's time, starting today and going all the way through until New Year's Eve.
I've been super busy making Marshmallow Wreaths and making time for Gingerbread Hot Toddies by the fire when I can.
I adore a drawn out holiday season because it means more great time spent with family and, of course, more food. Because of the multiple get-togethers, I am planning a variety of different appetizer recipes in the hopes that we all don't get bored with the same old crudités.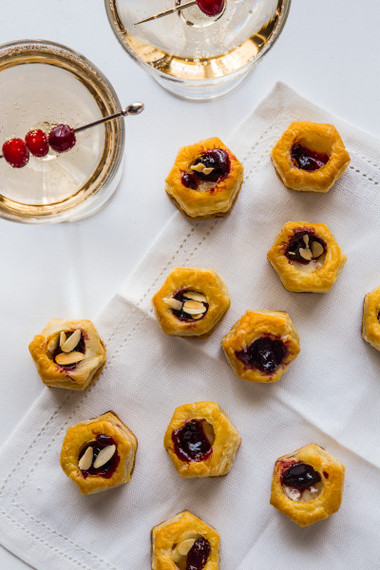 I'm not sure what your thoughts on brie are, but my feelings for a wheel of brie are pretty much all encompassing love. Whether the brie is baked or simply served with a chunk of rustic bread and a bottle of great wine, I'm a happy girl.
This year, I wanted to make an appetizer that put a spin on my very favorite brie en croute. These vol au vent bites are essentially mini brie en croute bites. I've said it many times, but I'm such a sucker for anything mini!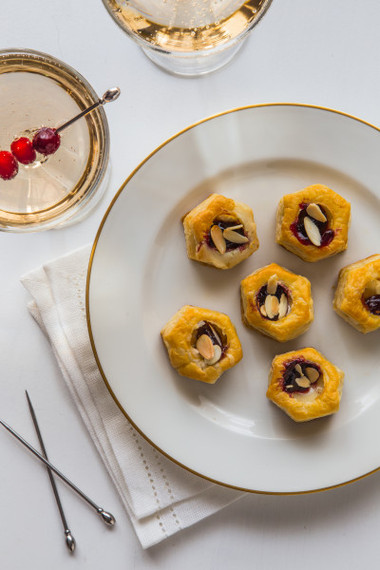 Individually portioned and just plain adorable, I love anything small and bite sized. These are made with small puff pastry cups, a pinch of brie and a small dollop of jam which makes them both easier to serve and to eat.
Feel free to use your favorite jam on these little bites. I used raspberry and cherry, but peach or strawberry would be delicious, too. A sprinkling of slivered almonds gave them a little crunch but I left a few with no nuts so that C could enjoy some, too.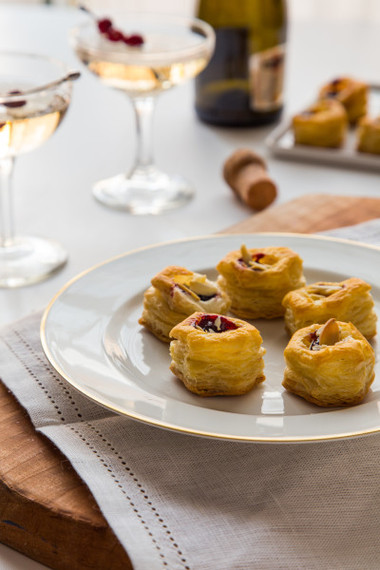 And it's a good thing I did because she inhaled about 4 of these when they came out of the oven. Who could blame her? They're sweet and savory and just plain amazing.
Emily is known for her absurdly beautiful food photography and coffee co-dependencies on her
. On Food Fanatic, she shares a third addiction: fabulous
.