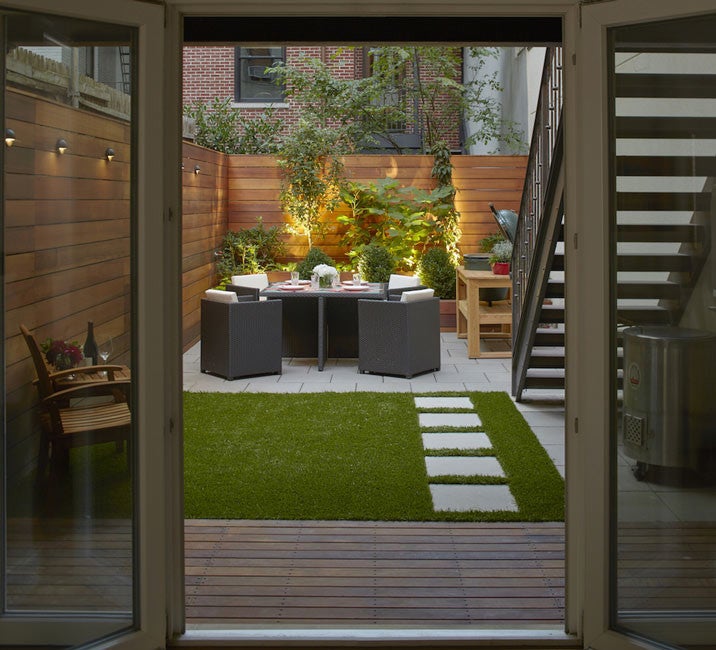 Summer is here. And that means beach days, vacations and warm evenings. But if you've ever been stuck at home on a hot day, you know that the summer heat can be killer. If you're looking for ways to beat the heat, without running your air condition nonstop, our senior designers have these tips and tricks to keep your home cool.
Swap Out Your Bedsheets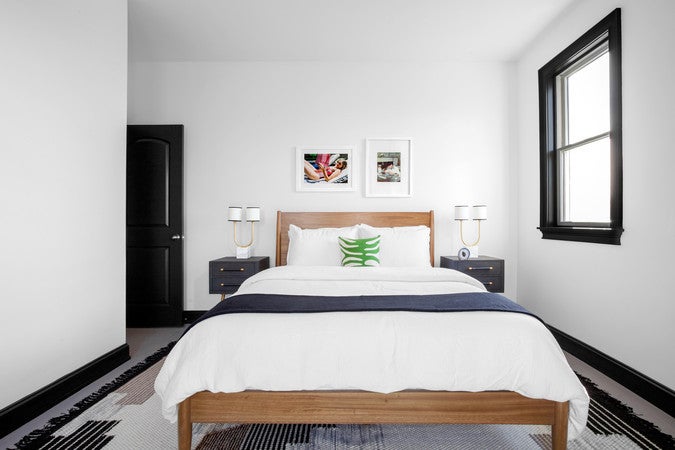 With all the textiles in your home, keep two sets: one for the colder months of the year and another to beat the heat. When summer comes around, swap out your winter bedding for something lighter. Cotton sheets are a great option for staying cool and you can even swap out your duvet for a thinner bedspread. Check out how we got the look in this Montauk summer home.
Swap Out Your Curtains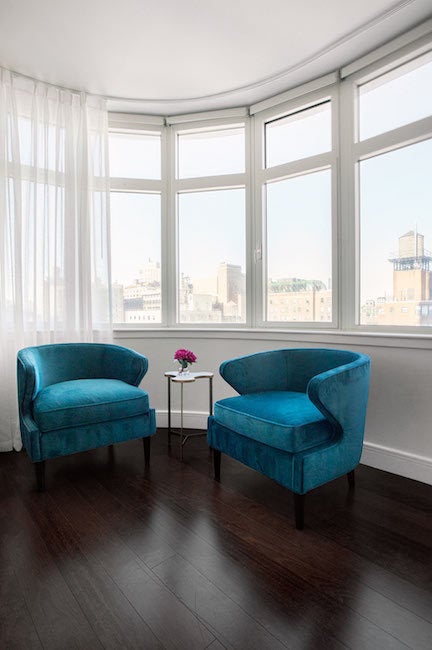 Like throw rugs and bedding, swap out your curtains seasonally. And during the summer, we prefer a pair of white sheer curtains. They'll give you just enough protection from the blazing sun without heating up your home. A set of sheer white curtains keeps this Upper East Side home feeling light and breezy. 
Keep Your Curtains Closed During the Day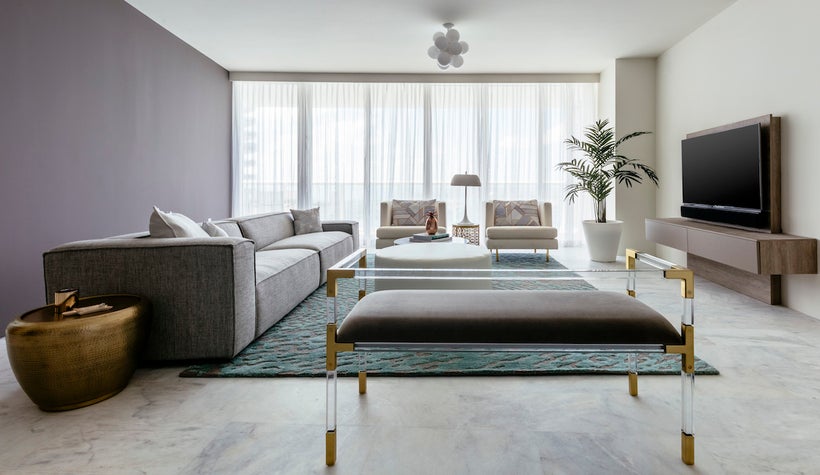 And once you've got your new curtains, keep 'em closed during the day, so that the air in your apartment won't heat up. That way, you can return to a cool, refreshing home.
Open up the Windows on Cool Nights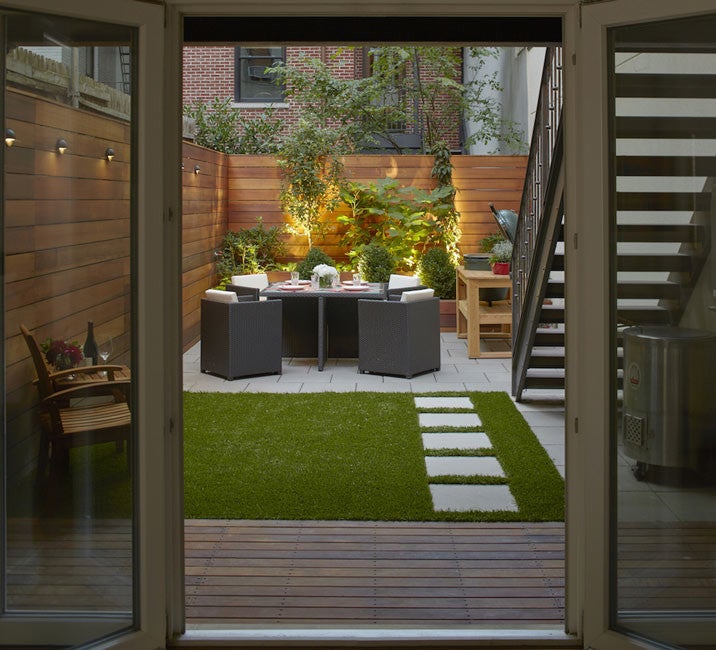 If running the air conditioning 24/7 isn't an option, then consider ways to naturally cool your home. On cool summer nights, open up the windows and let the breeze in. It doesn't hurt to have an exquisite patio, like in this mid-century palace on the Upper East Side.
Ceiling Fan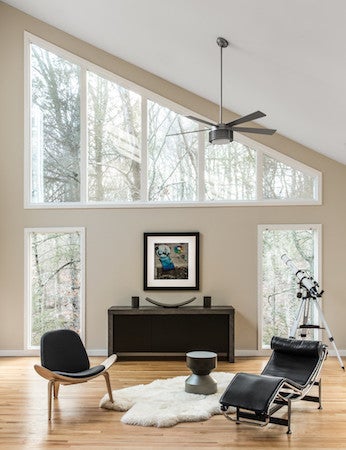 Next to sliced bread, we consider indoor air conditioning to be one of the great innovations of the 20th century. But running the air conditioning all day can be expensive. So if you're looking for ways to keep the air circulating while you're out of the house, dust off your ceiling fan and give it a spin. A matte black ceiling fan helps keep the sitting area in this Connecticut family home cool, and perfectly matches the contemporary seating options.
Ditch the Incandescents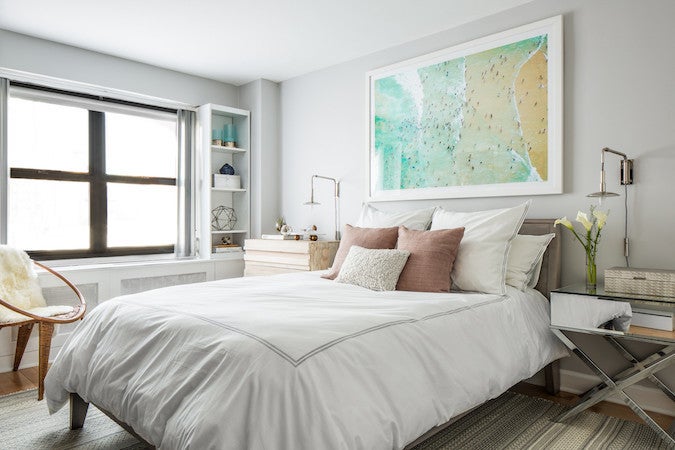 Incandescent bulbs aren't just harmful for the environment. They also generate 90% more heat than their fluorescent counterparts. So if you find yourself working up a sweat while you're sitting under your reading light, then consider ditching the incandescents. We flanked the bed in this beachy Upper East Side apartment with exposed fluorescent bulbs, to keep the room cool during the summer months. 
Start Grilling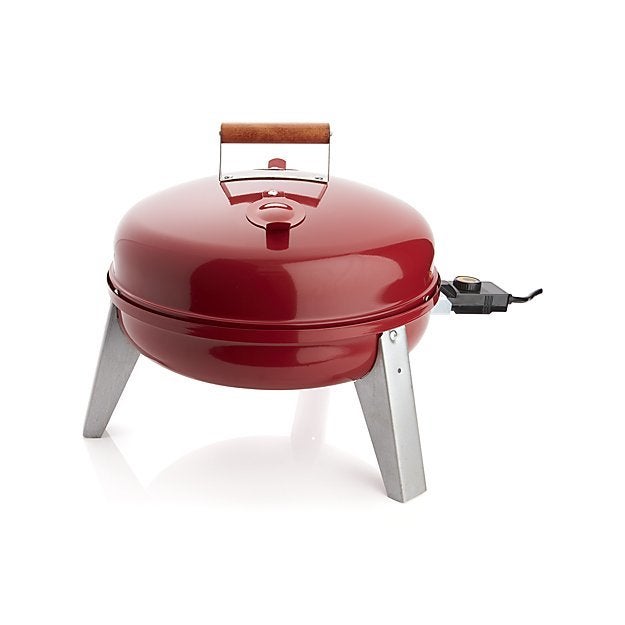 Anyone who has tried to bake during the summer knows how much it heats up the home. If you're looking for ways to keep up your culinary habits without getting hot, consider getting a grill. Whether or not you're a bonafide dad, grilling is a great way to keep the heat down during the summer. And if you don't have a full range to get your grill on, this Dual Fuel Grill from Crate & Barrel is great for small spaces.
Calling all HuffPost superfans!
Sign up for membership to become a founding member and help shape HuffPost's next chapter
This post was published on the now-closed HuffPost Contributor platform. Contributors control their own work and posted freely to our site. If you need to flag this entry as abusive,
send us an email
.